Crystal Dynamics Head Talks Spider-Man Exclusivity in 'Marvel's Avengers'
Crystal Dynamics announced Monday that Spider-Man will join Marvel's Avengers in 2021 as a post-launch character.
While Peter Parker arriving in the Square Enix superhero game is news in of itself, the announcement that Spidey will only be available for PlayStation owners caused a divisive debate in the gamer sphere.
When is it ok to have content cut off when it comes to certain platforms? When full games are released exclusively on platforms it's business, and gamers for the most part understand. But when it comes to content like a new character, it seems that gamers have a harder time, which caused the character to trend on Twitter when the announcement came.
But with Sony's tight relationship with the Spider-Man franchise it isn't hard to see why Spidey is an exclusive on PlayStation consoles.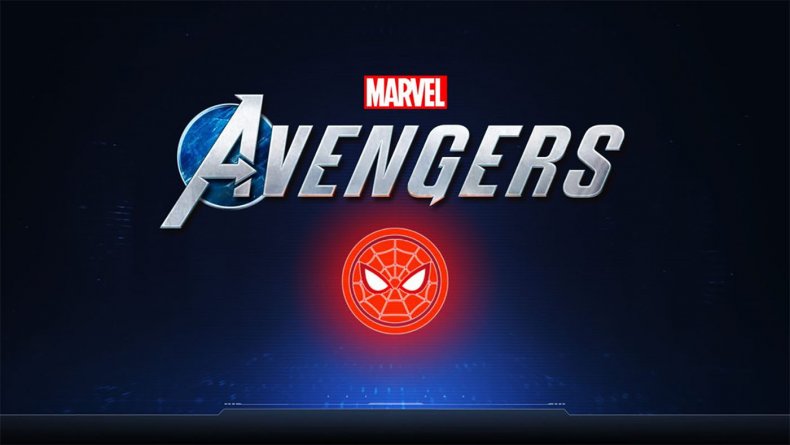 Sony owns the movie rights to Spider-Man--in a sometimes contentious agreement with Disney/Marvel--and while the company doesn't have the video game rights owning an entire gaming platform with its built-in relationship with Marvel has helped the publisher snag Spidey for its own as we saw with 2018's Spider-Man from Insomniac Games.
During a Monday meeting with a small group of media, Crystal Dynamics head Scot Amos was asked how the Spider-Man exclusivity announcement would affect any plans for cross-play or cross-progression between consoles for Marvel's Avengers in the future and he made sure to distinguish that one doesn't affect the other.
"Because of Sony's unique relationship with Marvel and PlayStation, specifically, that gives us an affordance with Spider-Man that we wouldn't have otherwise," Amos told Matthew Aguilar of Comicbook. "So that's something unique because of that relationship, but looking at the future you know we have cross-gen, PS4 to PS5 will work and Xbox to Xbox Series X will work so cross-gen works. Looking at cross-play as a broader ecosystem is something we want to explore absolutely for the future. At the moment we have no promises, we have no announcements, but it's saying 'hey, this is a connected world we want everybody to play together where they can.' So when we get to it, and assuming we get to that future, certainly we'll talk about [cross-play] then, but for the moment it is two separate issues of saying one does not actually influence the other. We wanted this to be something specific because of the unique relationship and the great partnership between Sony and our collaboration with Marvel that's awesome and then looking at future consoles and other announcements, we'll make them when it's time."
The future of Marvel's Avengers looks bright with a long roadmap for post-launch content. Crystal Dynamics have already announced the game will have a live service model that will continue to update and give more content to players after launch, something that was reiterated by Amos when Newsweek followed up asking about some of the fan outcry and the feeling that players on other platforms are missing out on content.
"So the beauty of Spider-Man and what Spider-Man represents as a character in this world is, again, it comes back to the relationship with PlayStation and Marvel. We happen to be ones who can execute and deliver when it comes down to choices of where and what Spider-Man can be, that's a relationship question that you know PlayStation absolutely has the rights to that as you guys know with Sony's [movie rights] ownership there and Marvel with Sony saying, 'hey, this is something we can do, this is something we can do on this platform' and as creators we have this opportunity that we can make something unique and fun and awesome.
"We love the idea of being able to bring this character to the PlayStation players and so as far as everybody goes, dude, we just announced Hawkeye less than a week ago, we have two characters announced within a matter of five days the future is bright. People will get fixated on one thing as opposed to you're going to have hundreds of hours of content in years of storylines coming ahead of us and new worlds and regions and new heroes and more stuff we haven't even announced yet, but I really do think people look at this and say 'yeah, okay, we get that we understand the business behind that,' but in general we're making this game for everybody we want this to be the place you get to play those superhero fantasies out with my Avengers team that'll continue growing with new characters, characters you haven't you even guessed yet that are gonna come to this roster down the road and new regions as well, so I am I am very excited for what the future holds for everybody on all platforms."
Whether this means Xbox and PC will see their own exclusive characters or content is unknown, but there's still a lot that hasn't been revealed and with only a month until launch, fans will probably not know everything before then.
Marvel's Avengers is scheduled to release September 4 for PS4, Xbox One, PC and Google Stadia.