'Marvel's Avengers' PS5 Save Transfer Mess Prompts Xbox Lead to Explain Smart Delivery
Marvel's Avengers got its big PS5 and Xbox Series X|S upgrade on Thursday, offering players a choice between near-flawless 60 fps performance at checkerboard resolution and 30 fps performance at native 4K. While on the surface this upgrade delivers on many of the visual and gameplay promises made by the project's publishers at Square Enix, the save transfer process has become a subject of scrutiny.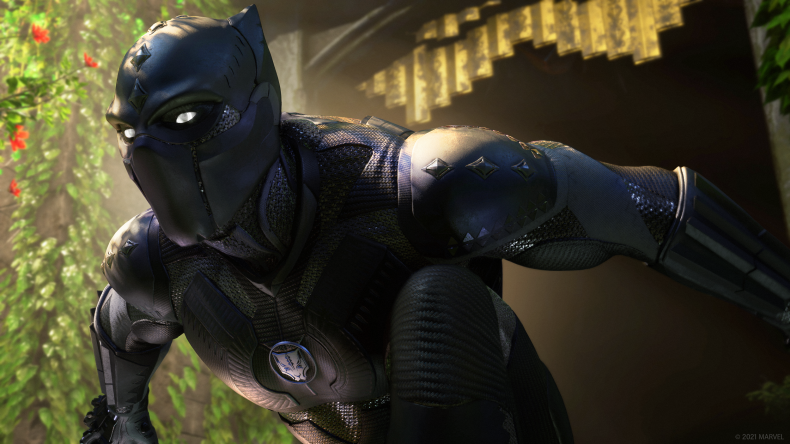 In simplest terms, those playing the game on Sony's PlayStation 5 found it more difficult to transfer their campaign and multiplayer progress to the next-gen platform than those making the jump between Xbox One and Xbox Series. As described in our Marvel's Avengers save transfer guide, PlayStation owners must install and update the Marvel's Avengers PS4 game on their PS5 console to initiate a save migration process before playing the upgraded game, After you migrate on the PS4 build, it's then possible for the PS5 version to find that data and bring it over to the new system.
On Xbox, however, the transition is far more seamless. Not only do your old saves work without any additional save migration process, but it's also possible to switch between Xbox One and Xbox Series X|S at will while maintaining progress if the situation calls for it.
According to a recent Twitter thread from Xbox Engineering Lead Eden Marie, this is all thanks to Microsoft's implementation of its exclusive Smart Delivery system. Over the course of six tweets, Eden explains why the Marvel's Avengers next-gen update "just works" on Microsoft's platform and not Sony's. The solution comes down to the fact that each version of a game on Xbox One and Xbox Series X|S has the same identifier regardless of the platform generation the software is native to. Because of this uniformity, the savegame format for The Avengers used across Xbox One and Series X|S is the exact same. In the broadest sense, the Smart Delivery platform sees all saves for a particular game as identical regardless of the system it's played on.
Sony, on the other hand, has opted for a different approach in which the PS4 and PS5 versions of Marvel's Avengers are entirely different product SKUs on the PlayStation Store. As a result, the PlayStation operating system sees saves for the base game and its upgrade as entirely different files that can't be used interchangeably. The additional save migration step essentially uploads your Avengers PS4 save and converts it into a file that's formatted for the PS5 SKU.
These differing protocols between PlayStation and Xbox have existed since both next-gen platforms launched this November, but it's becoming a more intense focus given the messy implementation in Marvel's Avengers. It's also worth noting that other online service titles, such as Call of Duty: Black Ops Cold War and Destiny 2, worked around the problem by storing player progress data within bespoke third-party Call of Duty and Bungie accounts that are platform agnostic.
That being said, while instant cross-generation save compatibility is an obvious benefit of Smart Delivery, it's worth noting there are some advantages to Sony's segregated game model. After all, with Smart Delivery, players are automatically given the very best version of a game download for their platform, while those on PS5 still have the option to play a PS4 version of a PS5 game if they deliberately choose to do so.
This may seem counterintuitive in most respects, but, given that PS5 games can only install on the system's very-limited 667 GB solid state drive, separate game listings afford the opportunity to, for example, install the PS4 version of a large game like Black Ops Cold War on an external HDD without consuming that precious PS5 game space. For games one might only play occasionally with less reliance on having the very best version at all times, that added option might be helpful. Still, there's no denying the simplicity of Smart Delivery makes save transfers between console generations much easier for gamers.
Marvel's Avengers is available now on PS5, PS4, Xbox Series X|S, Xbox One, PC and Stadia.
What are your thoughts on save transfers and Marvel's Avengers? Do you prefer Smart Delivery over traditional downloads? Tell us in the comments section!