Marvel's 'Runaways' Actor Wants an Iconic Wolverine Moment
The Disney-Fox merger will be transactionally official January 1, 2019 but how it will affect the relationship between Marvel and X-Men is still largely unclear. But one cast member of The Runaways is already thinking about all the possibilities.
Speaking about her character's growth throughout Season 2, Allegra Acosta, who plays Molly, said, "We portray it in a way that if we go into Season 3, and hopefully if Disney merges with Fox, maybe we could use the "M" word in Season 3."
The most obvious option for that "M" word is, of course, mutant, to which Fox has rights. In the comics Molly often ran with the X-Men characters, but still stuck to her tight-knit Runaways group. Acosta said Runaways Season 2 will treat Molly as a superhero, and not underestimate her as the youngest member of the group.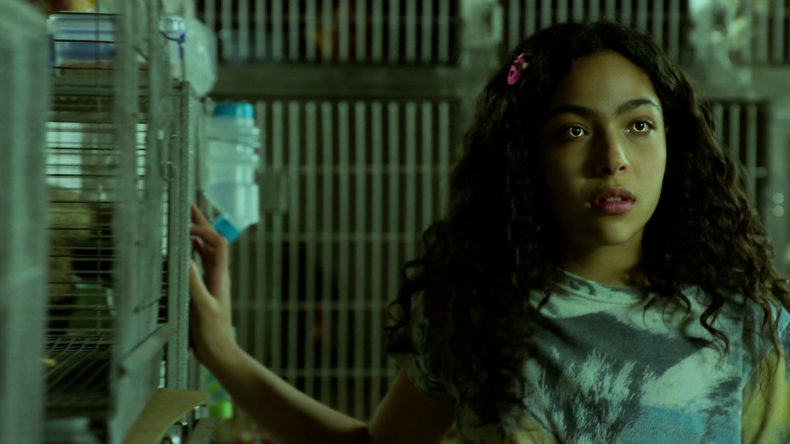 "The first season she had to prove herself. The second season is, "You don't believe me I'm gonna go do my own thing. If you don't wanna be the superhero, I'm gonna take on that role,'" Acosta told Newsweek at New York Comic Con.
"She rebels a lot. She wants to become this vigilante on her own," Acosta continued. "That's why she has an interesting relationship with Nico, the yin yang, the mom, the protector and the daughter."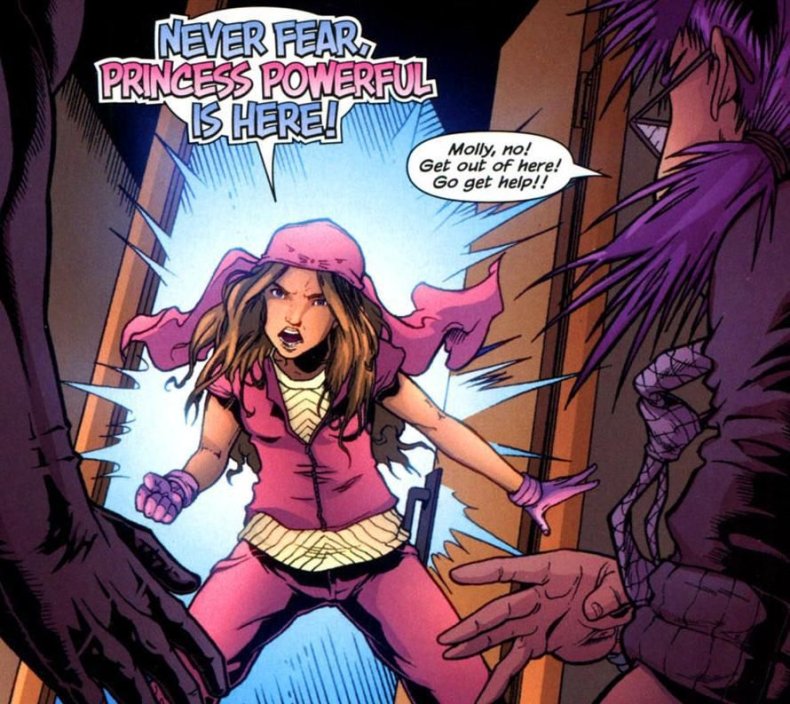 Molly has superhuman strength and invulnerability, and even in the comics she wanted to be a member of every superhero group. She also had a huge crush on Wolverine (who doesn't?). She had quite a few superhero names too, notably Bruiser and Princess Powerful.
"If Molly could recreate the Wolverine scene from the comic book, that would the most iconic thing ever," Acosta said. "Molly wants to be in the Avengers, the X-men, that's the underlying text for every scene she does. She wants to be part of this phenomenon group."
The Wolverine scene Acosta is referring to is likely her character's first encounter with Wolverine in the comics. In that story, she goes to New York City to link up with Cloak and finally meets her idol. It didn't go over well, and she ends up punching him so hard he breaks through a church window. Let's just say she no longer had a crush on him after that day. It all goes down in Runaways Vol. 2 #12.
Acosta also mentioned her big moment in Season 2 (one that actually happens) involves a Beyoncé reference. Any theories? Sound off in the comments. Runaways Season 2 arrives on Hulu Dec. 21.