'Marvel's Spider-Man' Silver Lining DLC Release Date and Suits Revealed
The final chapter of the City That Never Sleeps DLC for Insomniac's Marvel's Spider-Man is releasing very soon, and it comes with new content and suits to help Spidey take on Hammerhead's thugs.
Sony revealed new information about the third chapter of the game's story DLC, titled "SIlver Lining," along with a new trailer and screenshots of the suits Peter Parker can obtain.
Before we get into all the deets about the return of Silver Sable to Manhattan, check out the "Silver Lining" trailer below.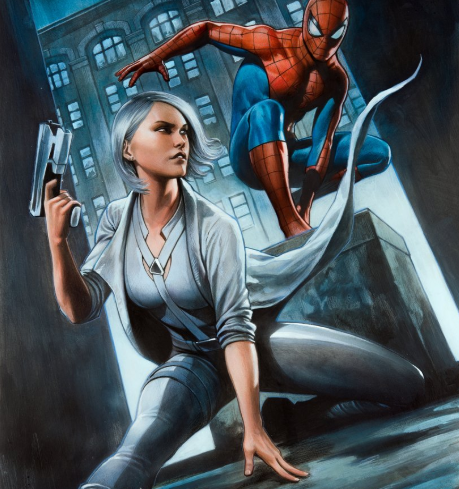 "Silver Lining" will release on PS4 December 21, and will again focus on Spider-Man's efforts to take down Hammerhead and the Maggi, which started in "The Heist" and continued in "Turf Wars." Here's the official synopsis of "Silver Lining:"
Silver Sable has stormed back to reclaim her stolen Sable International tech. With New York Police Chief Yuri Watanabe on administrative leave following her exploits against Hammerhead, Spider-Man will have to rely on unlikely allies to keep Marvel's New York safe.
So which three suits will players get to unlock in the new DLC? Insomniac has partnered with Sony to bring the Spider-Man suit from Into the Spiderverse. The other two suits are Cyborg Spider-Man and the Aaron Aikman Armor suit. Check them out below.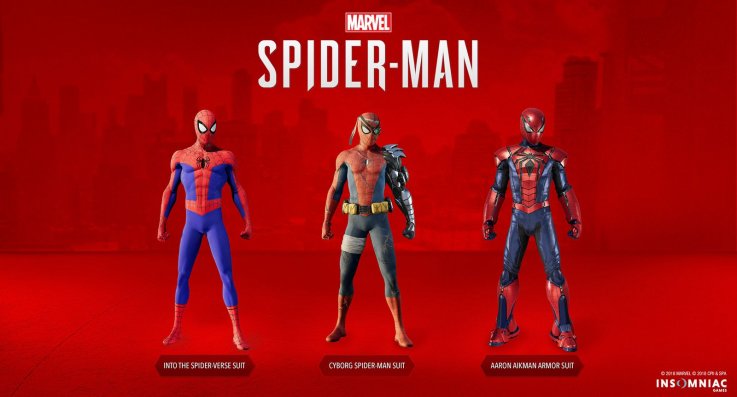 For those who need a refresher on the storyline of the DLC up to this point, Hammerhead was seemingly killed by Yuri Watanabe at the end of "Turf Wars." However, the final scene revealed that he was still alive and plotting to take over New York City. It seems Spidey and the rest of the city will find out that the mob boss hasn't bit the dust just yet, and that stealing Sable tech isn't all it's cracked up to be… especially when Silver Sable returns to take Hammerhead out herself.
"Silver Lining" is available to pre-order today for $9.99, or as part of the bundle with "The Heist" and "Turf Wars" for $24.99. While all three chapters can be considered stand-alone stories, there is a common thread between all DLC and fans of the game should consider getting them all (if they haven't already).
Marvel's Spider-Man "Silver Lining" DLC will release December 21.
What do you think of the upcoming final chapter of Marvel's Spider-Man ? Which of the three new suits do you like the most? Let us know in the comments section below.
'Marvel's Spider-Man' Silver Lining DLC Release Date and Suits Revealed | Gaming