'Spiderman' PS4 Trophy List: All 51 Achievements
Marvel's Spider-Man will let players fight iconic villains, swing through NYC and live life as Peter Parker in Sony's latest console exclusive. The story of Spider-Man PS4 brings elements of classic Spider-Man within the game's own universe to create something completely new that will appeal to both hardcore and casual Spidey fans.
Once the story is done, players will want to complete 100 percent of the new game, so that means trophies. There are 51 trophies in Marvel's Spider-Man adding hours of gameplay outside of the story for the completionists out there. Sony has made the list public so you can see what you'll need to do to complete everything.
Here are all the trophies in Marvel's Spider-Man.
SPOILER ALERT! Some of the trophies listed give minor spoilers about the story. We recommend completing the story first before trying to get all the trophies or reading this list.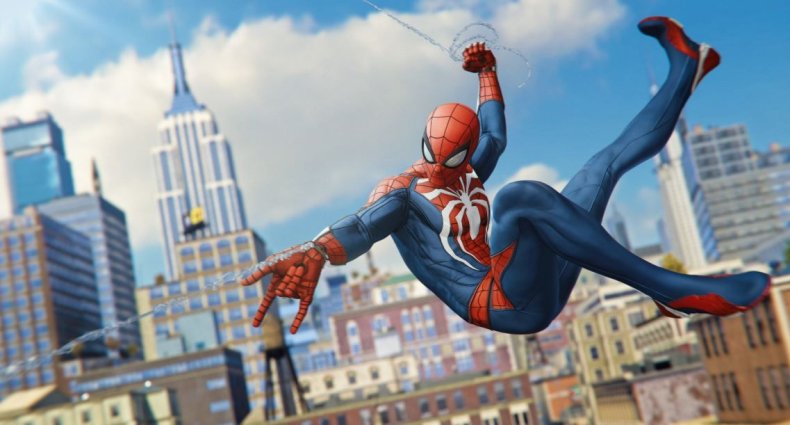 BRONZE
Amazing Coverage
All Surveillance Towers activated
Short Fuse
Get Spectacular Or better in a Taskmaster Bomb Challenge
Fists of Fury
Get Spectacular or better in a Taskmaster Combat Challenge
R&D
Complete all Research Stations
Demon's Emerge
The Six Assemble
End Game
Science FTW!
Knocking Down Kingpin
Staying Positive
Grounded
Defeat Electro and Vulture
Sting and Smash
Defeat Scorpion and Rhino
Shock and Awe
Wing It
Traverse across the city rooftops
King of Swing
Complete a level 1 Traversal Benchmark
And Stay Down!
Complete a level 1 Combat Benchmark
Friendly Neighborhood Spider-Man
Complete all Side Missions
The Scientific Method
Spider-Sensible
Overdrive
Complete 10 Vehicle Takedowns
Hero for Higher
Perch atop Avengers Tower
Sightseeing
Photograph all Landmarks on the Map
Born to Ride
Ride the Subway five times
Sticky and Tricky
Chain four unique tricks before landing
Arachnophobia
Perform 75 Stealth Takedowns
Lost and Found
Spider-Man About Town
Cat's Out of the Bag
Collect a Black Cat collectible
Ace the Base
Complete all objectives in a base
Ninja
Get Spectacular or better in a Taskmaster Stealth Challenge
Challenge Finder
Complete every Taskmaster Challenge in the city once
Tombstone Takedown
Bird Bane
Disturb 500 flocks of pigeons
Pigeon Hunter
Catch all of Howard's Pigeons
Hug it Out
Knock together 10 pairs of enemies with Trip Mines
With Great Power
Pay respects at Ben Parker's Grave
A Bit of a Fixer-Upper
Complete all optional projects in the lab
SILVER
Neighborhood Watch
Complete all Faction Crimes in a district
A Suit For All Seasons
Cat Prints
Backpacker
Back in the Slammer
Take down each Prisoner Camp
Schooled
Complete all of the Corrupted Student missions
Mercenary Tactics
Take down each Sable Outpost
Inner Sanctuary
Take down each Demon Warehouse
Master of Masters
GOLD
I Heart Manhattan
100 percent all districts
Superior Spider-Man
PLATINUM
Be Greater