Marvin Gaye's Family Wants to Pause Sales of 'Blurred Lines'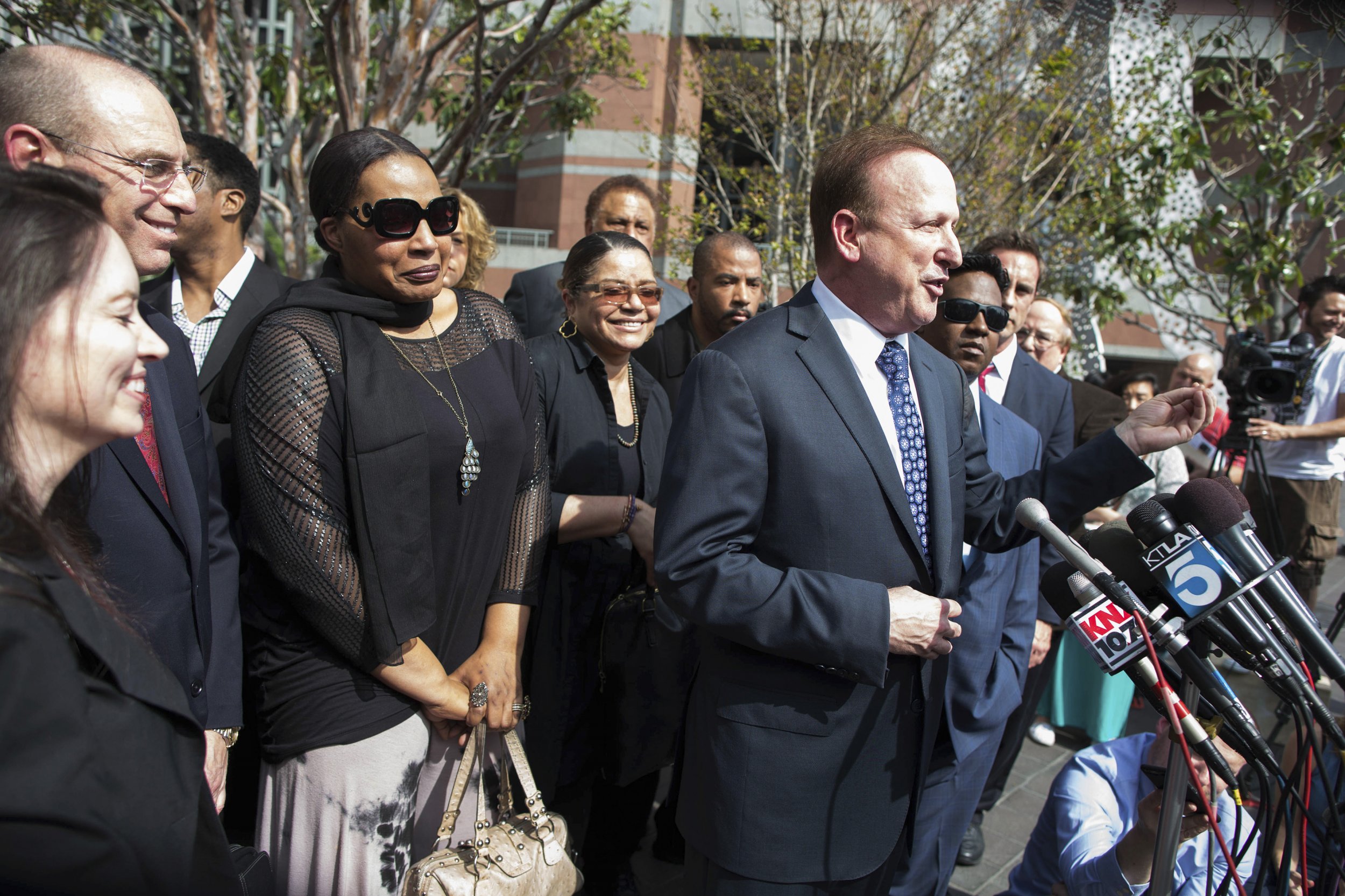 After winning a copyright suit claiming Robin Thicke and Pharrell Williams stole musical elements from Marvin Gaye for 2013 hit "Blurred Lines," the late soul singer's family isn't counting their winnings quietly.
According to an interview with Rolling Stone, Richard Busch, the attorney representing the Gaye family, including daughter Nona Gaye, wants to go one further and halt sales of the track until Thicke and Williams agree to share future profits.
"We'll be asking the court to enter an injunction prohibiting the further sale and distribution of 'Blurred Lines' unless and until we can reach an agreement with those guys on the other side about how future monies that are received will be shared," Busch told Rolling Stone. "We'll be doing that in about a week or so."
The history of pop music plagiarism cases is long and tortured, but Tuesday's verdict is notable for its alarming scale. A Los Angeles jury awarded $7.3 million to Marvin Gaye's family after noting the similarities between "Blurred Lines" and the 1977 Gaye track "Got to Give It Up." Music and copyright experts have commented that the case could have long-ranging effects on the industry.
The "Blurred Lines" songwriters are likely to appeal. "We are going to exercise every post-trial remedy we have to make sure this verdict does not stand," lawyer Howard King told Fox Business News.