An attorney representing Marvin Scott III's family said it is "extremely disappointed" that a Texas grand jury declined to indict eight detention officers over the Black man's in-custody death, and is looking forward to a federal review of the case.
Scott's family and activists had been calling for the eight officers involved in his death to be arrested and face criminal charges.
But on Tuesday, the Collin County District Attorney's office said a grand jury had declined to indict Andres Cardenas, Alec Difatta, Blaise Mikulewicz, Rafael Paradez, Justin Patrick, James Schoelen, Christopher Windsor and Austin Wong after hearing from witnesses and reviewing evidence that included video of the incident, the Dallas Morning News reported.
Lee Merritt, a civil rights attorney representing Scott's family, said the evidence in the case was more than enough to charge the officers.
"Marvin Scott's family is extremely disappointed the [grand jury] failed to bring charges in this case," Merritt tweeted. "The evidence (unreleased video, spit-hood, OC spray, policy violations & a ME conclusion of homicide) provides more than sufficient probable cause for indictments."
In another tweet, Merritt noted: "Marvin was arrested for possessing a single joint of marijuana. He was exhibiting signs of mental health crisis when COs entered his cell to restrain him."
Merritt added that the family is looking forward to a federal grand jury reviewing the case.
"The failure of prosecutors to secure indictments in this matter reflects a trend in Texas of undervaluing the lives of African Americans suffering mental health crisis," he added.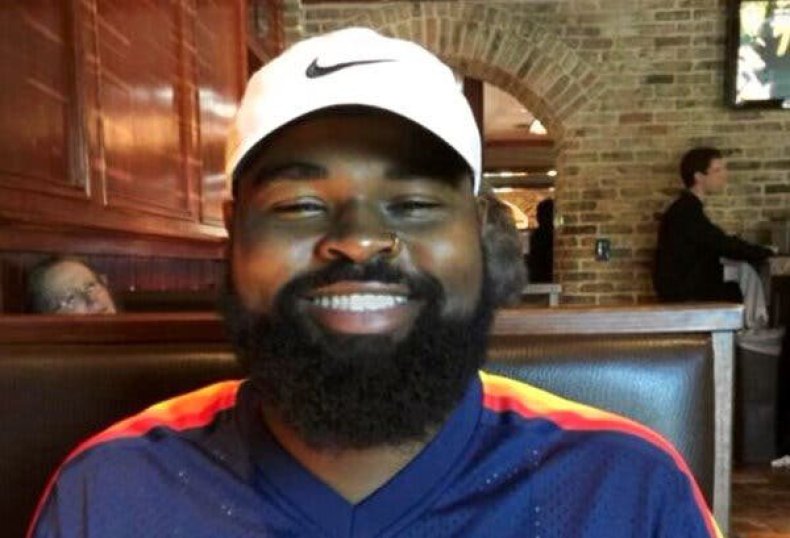 Attorneys for the detention officers released a statement saying they were "thankful" the jury evaluated the case "on facts, evidence, and the law instead of Twitter hashtags and Facebook gossip."
The statement added that Collin County Sheriff Jim Skinner's "rush to fire our clients was nothing more than a frightened politician sacrificing the livelihoods of dedicated public servants for political expediency."
In a rare move, the grand jurors released a written statement explaining that they had found no probable cause to charge anyone with a crime.
However, they said they recommended a "work group" be formed consisting of community leaders, criminal justice and law enforcement officials and mental health providers to study Scott's death in an effort to prevent a similar tragedy in the future.
The group's goal should be "finding the best solution for the treatment of individuals with mental illness who come into contact with the criminal justice system," the statement said.
"We sincerely hope that the loss of Marvin Scott III will not be in vain," it added.
Collin County District Attorney Greg Willis pledged to honor Scott by taking the lead role in assembling that group. Willis's office has been contacted for additional comment.
Scott, 26, was arrested for alleged possession of less tan two ounces of marijuana—a Class B misdemeanor—at an outlet mall in Allen on March 14.
He was transported to the Collin County Detention Facility in McKinney, were Collin County Sheriff Jim Skinner said he started exhibiting "strange behavior."
Detention officers allegedly placed him on a restraint bed, used pepper spray on him and covered his face with a spit mask. Scott then became unresponsive and was pronounced dead in hospital. Skinner said seven of the detention officers involve were fired for violating "well-established" policies and procedures, while an eighth officer resigned.
In April, the Collin County Medical Examiner ruled Scott's death a homicide in a preliminary autopsy report.
Dr. William Rohr said his findings showed Scott's cause of death was "fatal acute stress response in an individual with previously diagnosed schizophrenia during restraint struggle with law enforcement."
Weeks after Scott's death, his family watched the video footage of his final hours—footage which has not yet been publicly released—and called for the officers involved to be arrested and charged.
The Collin County Sheriff's Office has been contacted for comment.