Who Was Mary G. Ross? Facts and Quotes About the First Female Native American Engineer Celebrated in a Google Doodle
Today's Google Doodle celebrates the 110th birthday of Mary Golda Ross, a math prodigy who became both the first female and Native American engineer at Lockheed Aircraft Corporation, where she helped develop the rocket technology that launched America into space.
Ross was born in Park Hill, Oklahoma, on August 9, 1908, and died nearly 100 years later on April 29, 2008, in Los Altos, California. She was the great-granddaughter of John Ross, the longest-serving chief of the Cherokee Nation. She said her heritage contributed to her academic success.
"I was brought up in the Cherokee tradition of equal education for boys and girls," Ross said, according to the Cherokee Nation's website.
After graduating from Northeastern State College in 1928 with a math degree, Ross became a high school teacher for several years.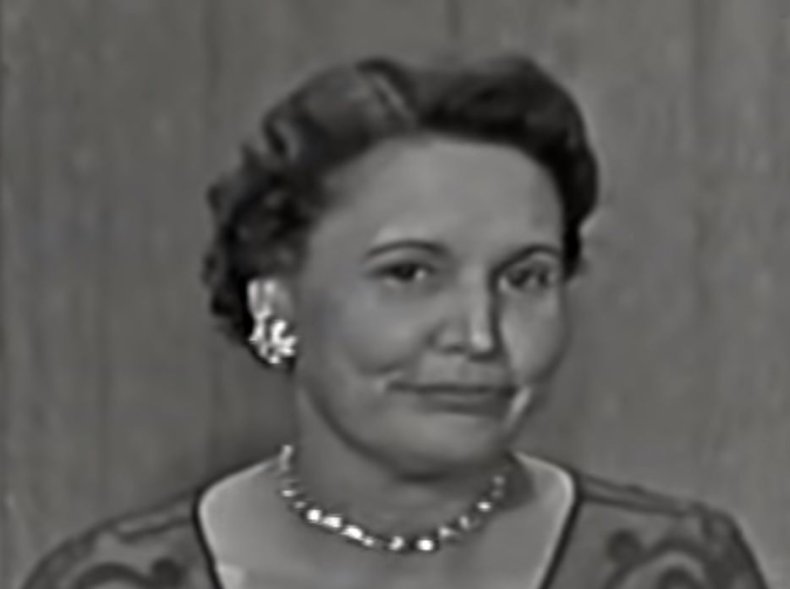 A brief spell in the civil service at the U.S. Bureau of Indian Affairs in Washington, D.C. followed before she enrolled on a master's degree course in math at the University of Northern Colorado, according to Cherokee Phoenix. She took an interest in astronomy and read heavily about space.
"Math was more fun than anything else. It was always a game to me," Ross once said, according to an article published by the University of Michigan's engineering center.
"I was the only female in my class. I sat on one side of the room and the guys on the other side of the room. I guess they didn't want to associate with me. But I could hold my own with them and sometimes did better."
She also said: "To function efficiently in today's world, you need math. The world is so technical, if you plan to work in it, a math background will let you go farther and faster."
In 1942, she joined Lockheed as a mathematician and worked on the P-38 Lightning fighter plane design until the end of World War II, when the company put her on a course at the University of California Los Angeles to get a professional certificate in engineering in 1948. Then came the space race.
Ross was asked by Lockheed to join its top-secret think tank "Skunk Works," which assisted NASA in its aerospace engineering. She was one of just 40 engineers given the honor and helped send the U.S. into space, culminating in the 1969 moon landing, a seminal moment in American history.
According to The Smithsonian Magazine, Ross helped write NASA's Planetary Flight Handbook, the agency's space travel guide, and contributed to planning for flights to Mars. "Much of Ross's work will never be known because it was—and still is—classified," The Smithsonian article says.
After retiring from Lockheed in 1973, Ross dedicated the rest of her life to advocacy for Native Americans, including making opportunities for the next generation of engineers from the community. When she died, Ross left a substantial donation to the The Smithsonian's National Museum of the American Indian.
"Leading by example, Ross also opened doors for future generations of women and American Indians by participating in efforts to encourage their pursuits in STEM fields, including being a member and Fellow of the Society of Women Engineers (SWE)," says the Google Doodle profile of Ross.
You can see Ross in this 1958 episode of What's My Line?
This article was updated to include more background information.