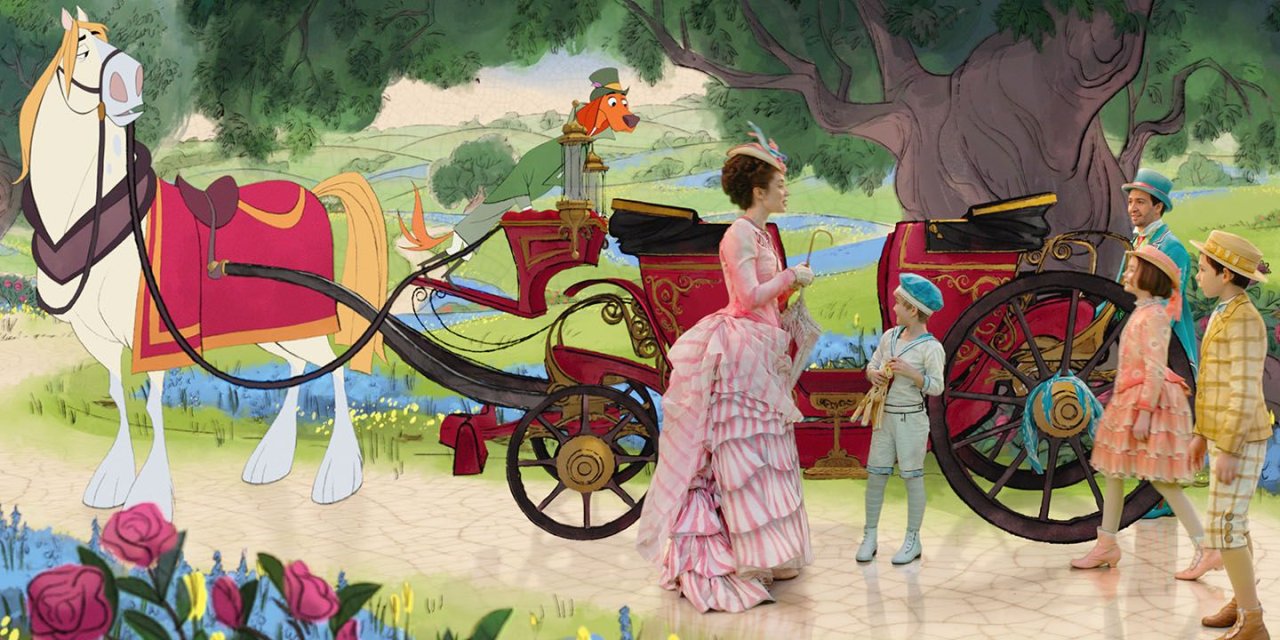 In 1934, the writer P.L. Travers introduced Mary Poppins, who quickly became the ideal of the no-nonsense British nanny for generations of children. The character was named for her tendency to pop into the lives of her young charges, setting things to rights with brisk efficiency, unshakable confidence and the occasional act of magic (upside-down tea parties, for example), which she duly denied. Mary was an irresistible mix of stability and escapism in one prim, pointy package—at least as drawn by illustrator Mary Shepard.
In the first novel, Mary is blown by the east wind to 17 Cherry Tree Lane, the home of the Banks family. Walt Disney retained that enchanting detail, at least, when he adapted the book 30 years later for the screen, transforming Poppins into a Technicolor confection starring an altogether softer Julie Andrews (in her feature film debut), Dick Van Dyke and a kick line of animated penguins.
The 1964 musical was massively popular and critically acclaimed, receiving 13 Oscar nominations. The tone was dramatically different from the book, but it was possible to love them both. Travers, however, was not happy. A notoriously prickly consultant on the first film (as dramatized in 2013's Saving Mr. Banks ), she was quoted as saying that the filmmakers "never understood Mary Poppins." Andrews, who won for best actress, was, to Travers's mind, too sweet, the entire film coated with heaping spoonfuls of sugar. But many suspect no actress or film adaptation would have satisfied the author, who wrote in a letter to Walt Disney, "The real Mary Poppins, inevitably, as it seems to me, must remain within the covers of books."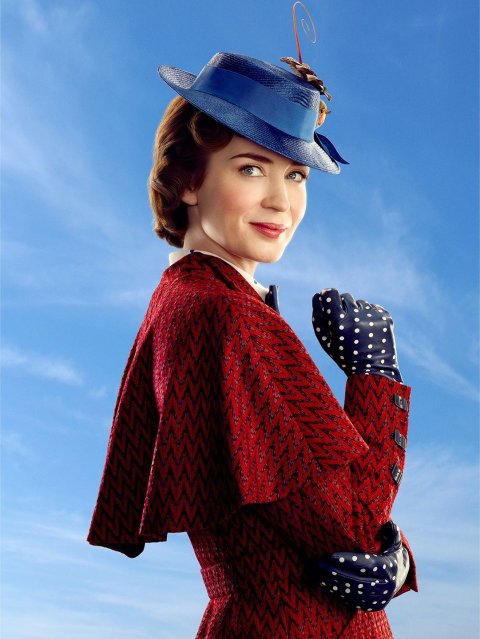 Disney pestered Travers for a sequel, and the author did eventually cave, writing a second film in the late '80s, with writer Brian Sibley. It was never produced: Julie Andrews wouldn't commit, and there were department changes at the studio, so "the project foundered," Sibley tells Newsweek. Travers died in 1996. "As far as I am aware, the rights passed to her son, Camillus, and after his death [in 2011], to his wife and children."
With the family's approval, the celebrated nanny—hat on, umbrella in hand—will blow into London again, this time at the end of a kite, in Mary Poppins Returns. At 54 years, it's the longest gap between sequels for a live-action, theatrical release on record. While it's impossible to say if Travers would approve this time, she'd likely find this Mary, played by Emily Blunt, more appealing. (The Golden Globes nominators were enchanted enough to put the film up for four awards, including best musical or comedy and best actress for Blunt.) The actress, best known for her work in grittier adult fare, like A Quiet Place and Sicario—was a fan of the books' Mary, who is "a little more of a taskmaster, a little more willing to deny [that magic] was happening," says Mary Poppins Returns screenwriter David Magee. "I like that about the books too." While reading them, he kept a running list of Poppins quips. One of his favorites—"Polishing the keyhole?"—is Mary's reaction to the Banks family's maid spying through the front door. "Only P.L. Travers would have thought of that phrase."
In the 1964 film, an attraction between Mary and the tap-dancing chimney sweep Bert (Van Dyke) is implied. According to Disney historian Paula Sigman Lowery, Travers had demanded "no hint of romance" between the two. She'd be pleased, as well, to see an absence of such nonsense in the new film. Magee and director Rob Marshall (Into the Woods, Chicago) "briefly explored the possibility of some sort of attraction but very quickly put that notion aside," says the screenwriter. "If there is someone out there for Mary Poppins, we haven't met them yet."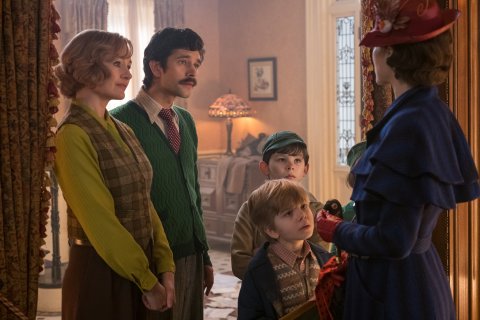 The biggest challenge for this film was figuring out why, "if Mary did the job we all believe she did in the first film, the Banks family would need her again," says Magee. To answer that question, he, Marshall and producer John DeLuca returned again to the source. Travers's books "were set during the Depression—the Banks home is described as the shabbiest house on the street," says Magee. "The first film was moved back to the turn of the century because [Walt Disney] didn't want it to feel sad. But we liked [the Depression] as a starting place more than a rich family who doesn't appreciate all they have."
The new filmmakers therefore aged the Banks children, Michael (Ben Whishaw) and Jane (Emily Mortimer), 20-some years. Michael—a recent widower and single father to Anabel, John and Georgie—is an aspiring artist forced to take a job at his late father's bank to save the family home. His unmarried sister, Jane, helps with the children between organizing labor protests and being courted by Jack (Hamilton 's Lin-Manuel Miranda), a former apprentice to Bert (Van Dyke has a cameo as the son of the banker he played in the first film).
The songs, from composer Marc Shaiman and lyricist Scott Wittman (Tony winners for Hairspray), are, like the story, all new, with a few nods to the original Oscar-winning score by the Sherman brothers. "We wanted to reach certain touchstones without replicating them, to make you feel like you're on the same adventure with a different story," says Magee of the lamplighters instead of chimney sweeps, balloons instead of kites and, of course, an animated sequence. "That said, maybe a penguin or two slipped in."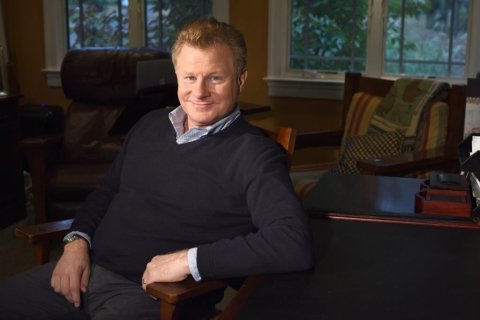 The original books are filled with "wonderful self-contained short stories," he says, as well as wacky antics and characters, like Mary's eccentric cousin Topsy, played by Meryl Streep—a gender-swapped version of a character from the second book, Mary Poppins Comes Back. Travers continued writing the series until 1988, the eighth and last being Mary Poppins and the House Next Door.
For Magee, this new chapter is a continuation of a legacy that will keep evolving. "There is something eternal about Mary Poppins and whatever magic it is she possesses," he says. And while the timing of the film might seem to pointedly address our divided times, "we weren't responding to current events. We just wrote what we felt. This is a film about finding happiness again. There's nowhere to go but up."
Mary Poppins Returns opens in theaters nationwide on December 19.