Mary Shelley Birthday: Facts and Quotes From the Renowned Frankenstein Author and Feminist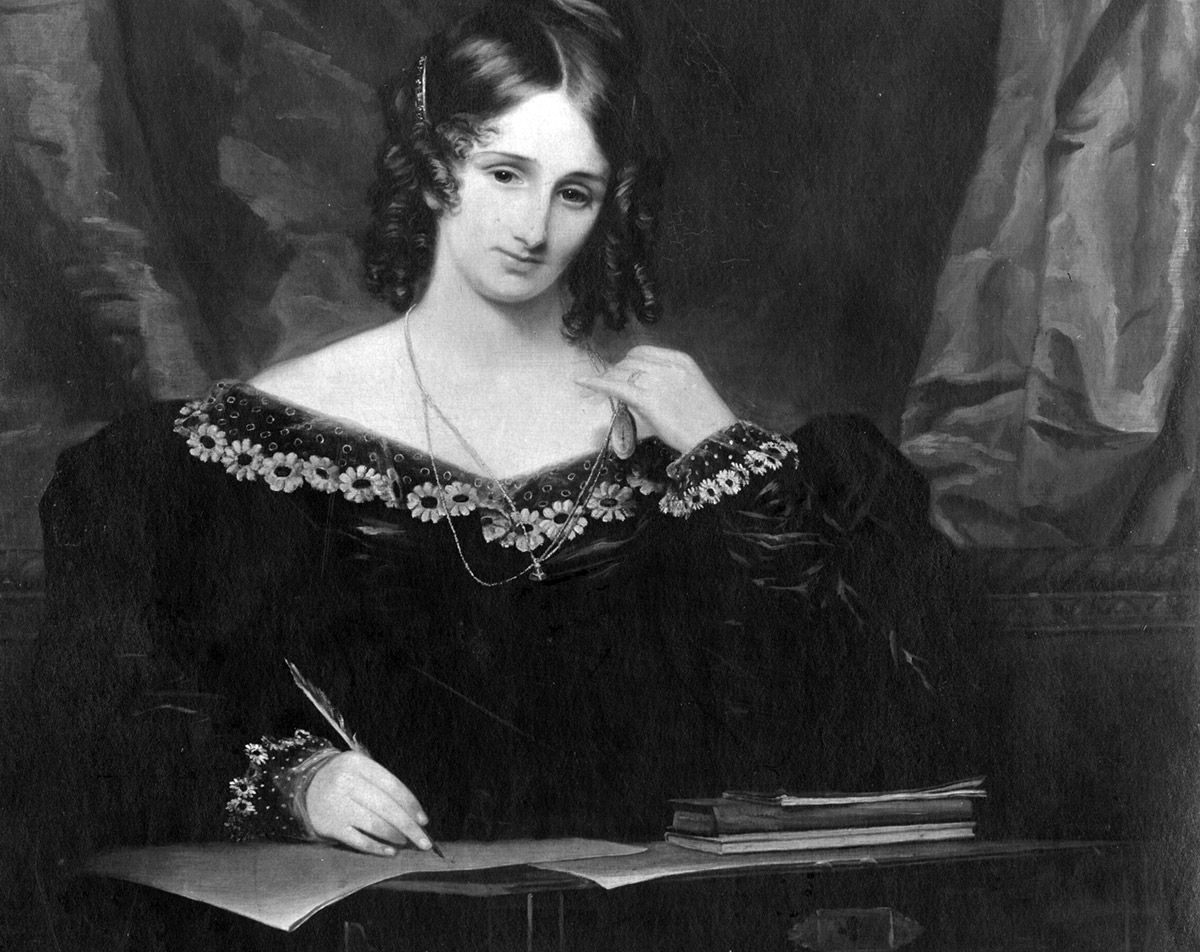 Light up some candles and pretend they are torches, today is the birthday of Mary Shelley—author of gothic novel Frankenstein.
Shelley was born in Somers Town, London, in 1797, with the maiden name Godwin. She had a half sister, Fanny Imlay. Her mother died just a month after she was born, leaving her father, William Godwin, to raise her. She eventually welcomed two step-siblings when her father remarried in 1801, but she did not like her new stepmother—who allegedly would always favour the other children over her.
In July 1814, Mary Godwin and Percy Shelley eloped to France. Percy had a pregnant wife at the time, whom he abandoned. Shelley became pregnant and gave birth to a baby girl in February 1815, two months premature. The baby later died.
A year later, in May 1815, Shelley went on vacation to Lake Geneva. It was here that she began writing Frankenstein; or, The Modern Prometheus.
Here are 10 interesting facts about Shelley and Frankenstein:
Frankenstein; or, The Modern Prometheus was originally published anonymously. Her name was added in 1823.
The name was inspired by Frankenstein Castle in Germany, where odd experiments allegedly took place.
The idea for the book came from a nightmare. "I saw the pale student of unhallowed arts kneeling beside the thing he had put together. I saw the hideous phantasm of a man stretched out, and then, on the working of some powerful engine, show signs of life…"
Victor Frankenstein's monster originally had yellow translucent skin, glowing eyes, black lips and long hair—as opposed to the image we know today.
The book was not well received when published. One critic even labelled it "a tissue of horrible and disgusting absurdity."
Shelley became a widow at 24 when her husband, Percy, drowned in July 1822.
Shelley's half-sister, Fanny Imlay, committed suicide, along with Percy's first wife.
Shelley died of brain cancer in 1851 at the age of 53 and was buried at St. Peter's Church in Bournemouth.
Percy Shelley's heart was calcified and kept in wrappers made of his poems.
Shelley is considered the pioneer of the science fiction genre and is credited with first conceiving the mad scientist concept.
Famous quotes:
"There is something at work in my soul, which I do not understand."
"I looked upon the sea, it was to be my grave."
"It is hardly surprising that women concentrate on the way they look instead of what is in their minds since not much has been put in their minds to begin with."
"Life and death appeared to me ideal bounds, which I should first break through, and pour a torrent of light into our dark world."
"Invention, it must be humbly admitted, does not consist in creating out of void, but out of chaos."