Mary Steenburgen Welcomes Lily Collins Into the Family After Romantic Wedding
Mary Steenburgen has welcomed Lily Collins into her family, after becoming her mother-in-law over Labor Day weekend.
Emily in Paris star Collins tied the knot with Charlie McDowell in a romantic ceremony at Dunton Hot Springs, Colorado, on Saturday—with the couple sharing photos from the wedding on Instagram.
Oscar winner Steenburgen took to her own Instagram account on Tuesday to post a snapshot from the big day and express her joy at her son's marriage.
The image shows McDowell gazing adoringly at his bride, and his mother added the caption: "Charlie, my son, and Lily, my daughter-in-law!!! Thank you for letting us all bask in the sheer beauty of your love for each other.
"My heart is overflowing and it almost feels like the last few days were some sort of beautiful dream. But it is all real, and I feel like the luckiest mother in the world."
Collins replied, "Couldn't be happier to be your new daughter-in-law. Truly," adding a string of heart emojis.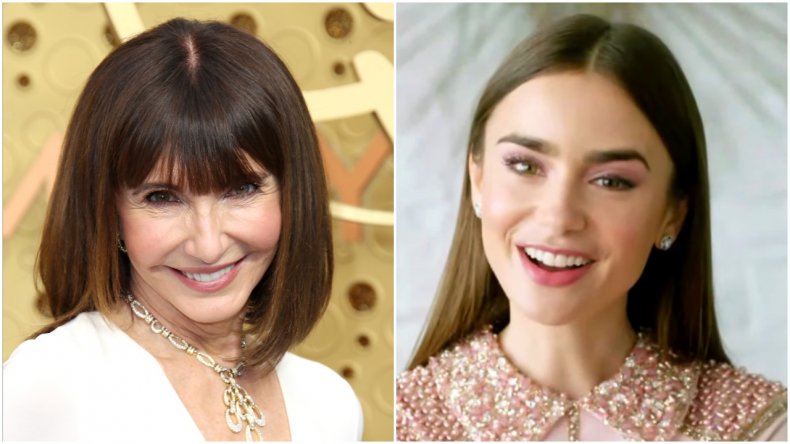 However, McDowell—whose father is Steenburgen's first husband, English actor Malcolm McDowell—used the opportunity to take a playful jab at his mother's social media skills.
"Mom, next time I get married just ask for the photo instead of posting a screenshot with the tags showing," wrote the writer and director. "Also I love you."
Steenburgen, who is now married to The Good Place star Ted Danson, shot back: "Shut up. And congratulations."
The actress also shared a photo of herself with her son, describing the celebrations as the "most glorious weekend ever."
Collins, daughter of musician Phil Collins, also shared images from the wedding, one of which showed her kissing her new husband in a rustic setting.
She wrote: "I've never wanted to be someone's someone more than I do yours, and now I get to be your wife.
"On September 4th, 2021 we officially became each other's forever. I love you beyond."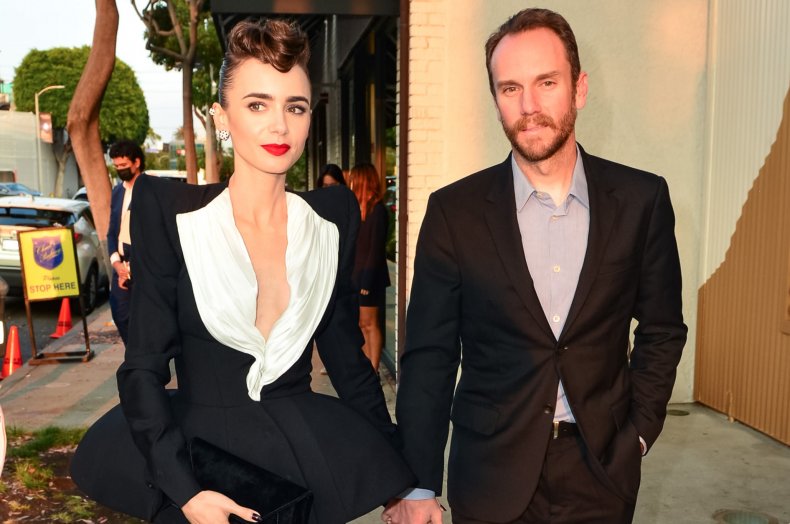 The 32-year-old also wrote that she had "never been happier," adding: "What started as a fairytale, is now my forever reality.
"I'll never be able to properly describe how otherworldly this past weekend was, but magical is a pretty good place to start."
Sharing the same photos on his Instagram account, Charlie McDowell, 38, wrote: "I married the most generous, thoughtful, and beautiful person I've ever known. I love you. This moment will forever play inside my head."
The couple were first romantically linked in 2019 and announced their engagement in September 2020, when Collins posted a selfie on Instagram showing her dazzling diamond ring.