Mary Trump Calls On Spotify to Oust Joe Rogan After Pulling Her Podcast
Mary Trump, niece and vocal critic of former President Donald Trump, issued a call to Spotify to oust the controversial podcaster Joe Rogan less than a day after pulling her own show from the platform.
In a tweet on Wednesday, Trump said that Spotify should get rid of Rogan's show, The Joe Rogan Experience, "not just because he spreads COVID disinformation but because he is a racist." She added that it was another reason people should delete the streaming service.
Amid accusations that Rogan spreads COVID-19 misinformation and backlash about his comments on certain topics like race, Trump joined a growing list of musicians, singers and podcasters to leave Spotify after Neil Young issued an ultimatum last week that said the platform can have "can have Rogan or Young. Not both."
Spotify opted to allow Young to remove his music, and several other artists and content creators, including Joni Mitchell, Graham Nash and guitarist Nils Lofgren, have since joined him in solidarity.
Trump, a psychologist and author, announced late Tuesday that she was pulling her podcast, The Mary Trump Show, off Spotify.
"I know it's not a big deal but hope it will be part of a growing avalanche. Thank you to#NeilYoung, @jonimitchell, and @nilslofgren for your courage in leading the way," she wrote in a tweet that had accrued nearly 150,000 likes by Wednesday afternoon.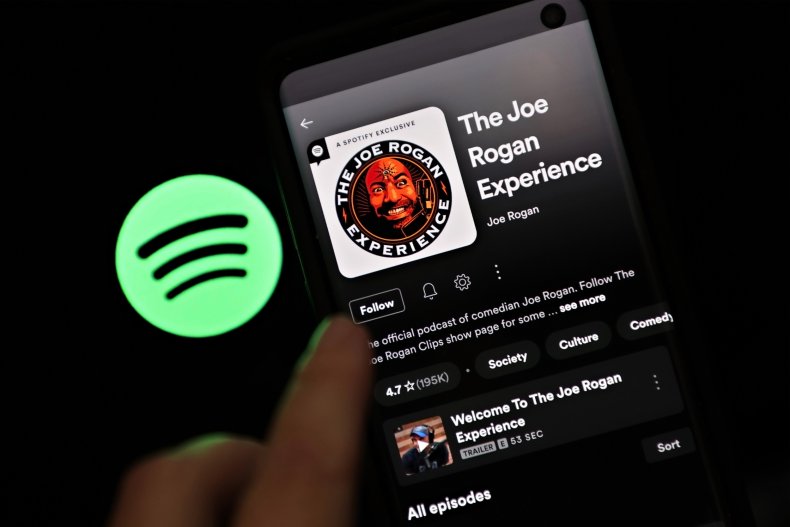 Lofgren responded directly to Trump's tweet to thank her.
"Thank you so much @MaryLTrump It means so much. It's a huge deal. You walk the walk," he tweeted.
In her Wednesday tweet that called on Spotify to pull Rogan's show, she also announced that her new podcast, under the same name, was now available on other platforms like Apple Podcasts and Amazon Music. Her newest episode, released on Wednesday, was titled "#DeleteSpotify."
On top of Young and Nash, singer-songwriter India Arie and Pulp Fiction star Rosanna Arquette, who had a podcast on Spotify, have also pulled their content from the service.
Spotify CEO Daniel Ek responded to the misinformation concerns on Sunday in a statement, saying that "it is important to me that we don't take on the position of being content censor while also making sure that there are rules in place and consequences for those who violate them."
He added that the platform was working to add content advisories to podcast episodes that feature COVID-19 discussions.
Newsweek reached out to Spotify and Rogan for comment.