Mary Trump Warns of 'Incalculable' Damage Caused by Refusal to Concede to Biden
President Donald Trump's niece Mary Trump said her uncle's refusal to concede the election to President-elect Joe Biden would cause "incalculable" damage to the U.S. as the commander-in-chief's team continued to frustrate the transition process.
The author of a tell-all Trump family memoir added that the failure to acknowledge the legitimacy of the incoming Biden administration, or secure a smooth transition, could "never be forgotten" by the country.
Posting on social media last night, the president's niece said: "Conceding to Joe Biden isn't necessary; acknowledging the legitimacy of the Biden/Harris administration isn't necessary; ensuring a smooth transition of power isn't necessary.
"But the damage done to our country by not doing those things is incalculable. It can never be forgotten."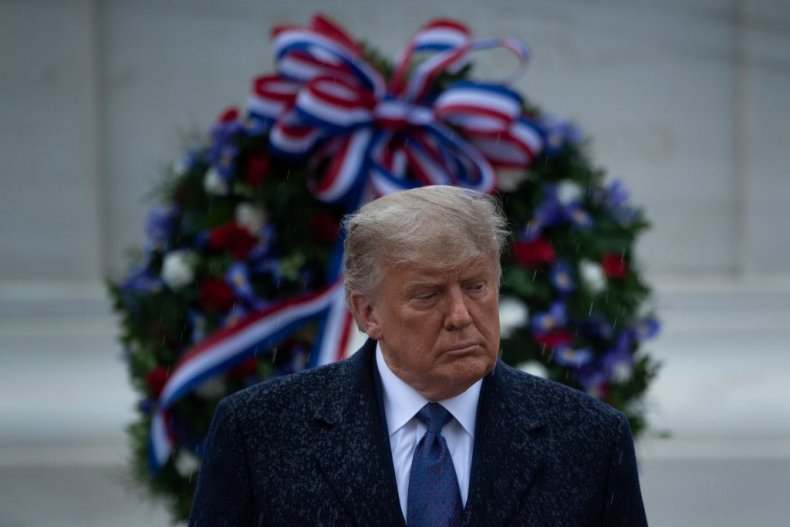 The president's niece made her comments after Secretary of State Mike Pompeo faced intense criticism from Democrats and former Republican officials for saying that his department was readying itself for a "smooth transition" to a second Trump term.
At a press conference on Tuesday, Pompeo said: "There will be a smooth transition to a second Trump administration. We're ready. The world is watching what's taking place. We're going to count the votes, when the process is complete there will be electors selected. There's a process, the Constitution lays it out pretty clearly."
The secretary of state added that the world would have "every confidence" in the U.S. Department of State preparing for a "successful" transition.
Reacting to the remarks, Senate Minority Leader Chuck Schumer called on Pompeo to "look at reality" and "move on" from President Trump's election defeat last week so the country could be brought together.
"The peaceful transition of power is a cornerstone of our democracy," Senator Elizabeth Warren of Massachusetts tweeted. "Joe Biden won this election, and this administration needs to accept the results and let him get to work."
John Bolton, Trump's former National Security Advisor, said Pompeo's comments were "delusional" in a CNN interview earlier this week.
Democratic Representative Eliot Engel of New York added that the General Services Administration needed to release the resources and funds set aside for President-elect Biden's transition team.
The GSA administrator Emily Murphy, a Trump appointee, has delayed the release of federal money to the Biden transition team, having refused to formally recognize the president-elect as the incoming commander-in-chief.
As a result of the hold-up, Biden's team is unable to access government offices typically made available to incoming administrations, or receive authorization to speak with staff in federal agencies.