Mary Trump Says GOP 'Voter Suppression Laws' May 'Convince' Donald Trump to Run in 2024
Mary Trump, the niece of former President Donald Trump, has said that Republican-run states have enacted new voting restrictions that may convince her uncle to run for office in 2024.
In an interview with MSNBC's Mehdi Hasan to discuss her new New Republic article, titled "Donald's Plot Against America," Mary Trump criticized her uncle's "GOP enablers" who have been insisting that January 6 was just a legitimate protest.
"It's exceedingly dangerous, much more dangerous in some ways than the original big lie because it's stoking people's grievances in a way that is preparing them to take back the government, as if it has been stolen from them," she said.
Some Republican lawmakers have downplayed or outright denied the violence that occurred during the insurrection on January 6 that left five dead, including one Capitol police officer—and polling suggests that their position has influenced voters. A Monmouth University poll released in July found that 47 percent of GOP voters characterize the attack as a "legitimate protest," compared to just 13 percent of Democrats who say the same.
Mary Trump, a frequent critic of her uncle and congressional allies, blamed the Capitol riot on Republicans lawmakers who allowed Trump to propagate false allegations of widespread voter fraud.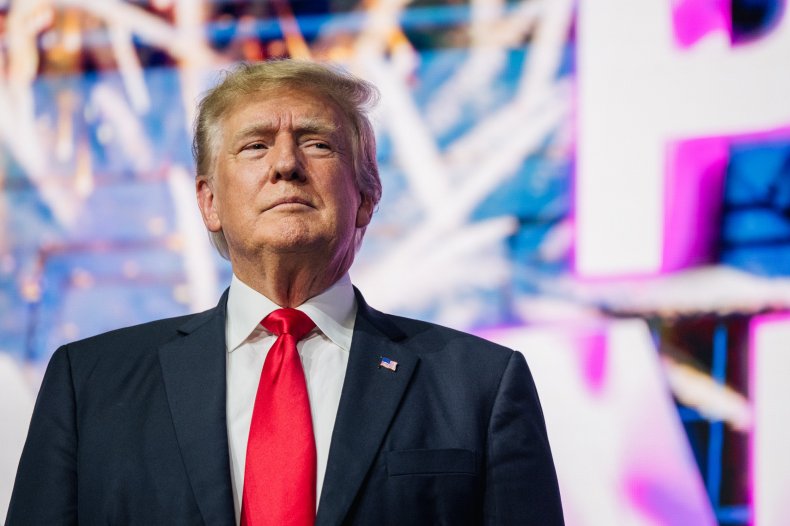 "The real problem and the real responsibility lies with the Republican Party and Republican leadership. They could have turned this off at any point from the election through January 6," she said, "and the problem is they let it go, they let him perpetuate the Big Lie. He got more and more people in his corner supporting him. And then the insurrection happened."
After losing the 2020 presidential election, GOP-controlled states across the country have passed voting restrictions that would make participation in elections harder for Democratic voters. Proponents say the new rules are essential to ensure security and restore faith in the voting system, while critics have condemned the efforts as a power grab.
Mary Trump alleging that Republicans are using Trump's baseless allegations of voter fraud to "rig" the system against democracy.
"Republicans are going to use those accusations of fraud—those grievances that are really stirring up the base and spreading by the way—to enact these voter suppression laws that may convince Donald that he can run because he won't lose. And that's terrifying," she said.
Earlier this week, Republicans blocked the Senate from commencing debate on the For the People Act, a sweeping Democratic voting rights package that would enforce uniform voting laws across the country.
Newsweek reached out to Donald Trump's representatives for comment.