What Mary Tyler Moore's Career Meant to the Women's Rights Movement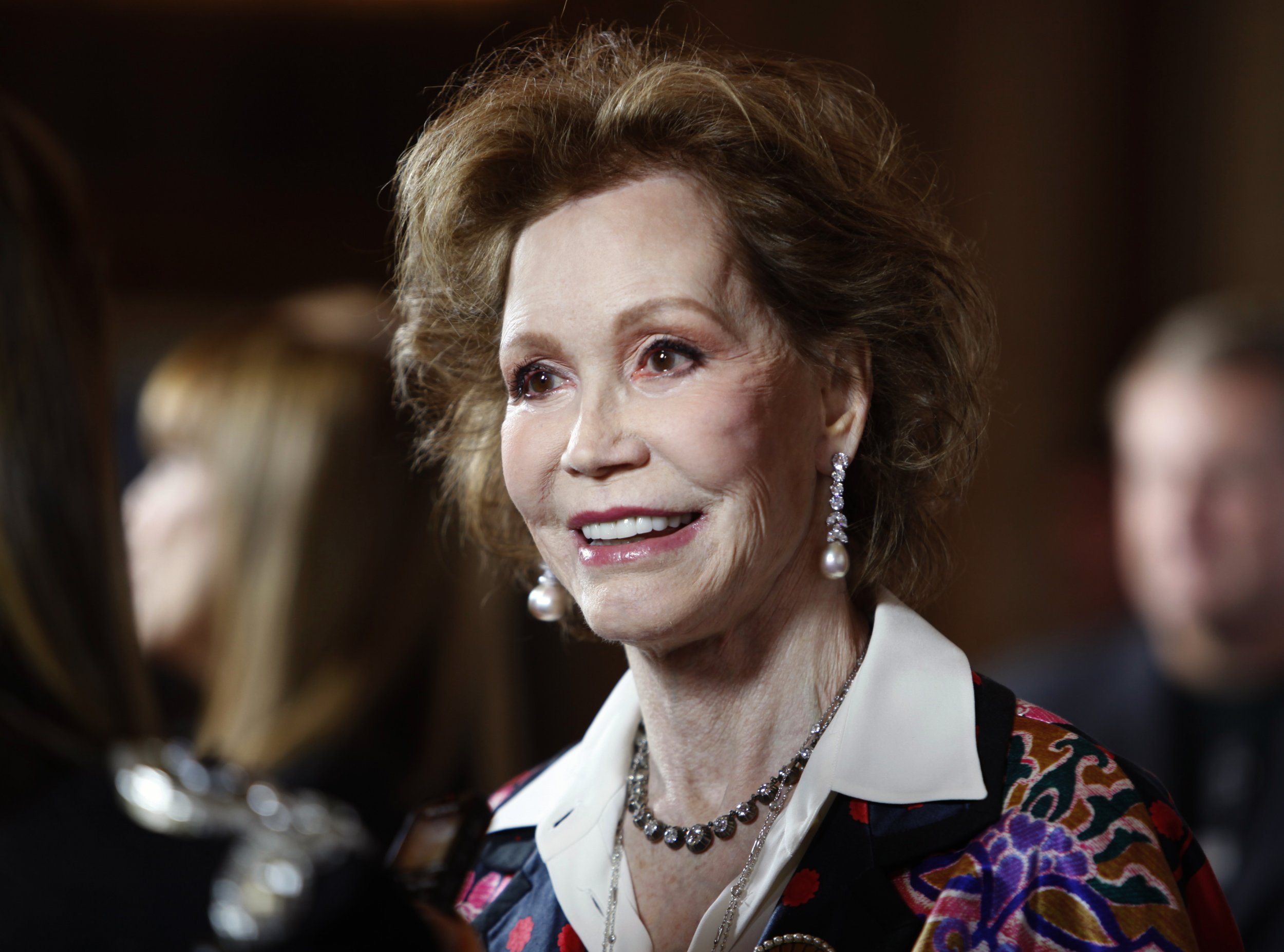 Mary Tyler Moore, who died Wednesday afternoon at the age of 80, had a career that spanned more than 50 years. She had won or was nominated for every major entertainment award imaginable, including seven Emmys (nominated for 15), two Tonys and even an Oscar nomination.
But Moore likely won't be most remembered for the awards she received but for what her career meant to the women's rights movement. Moore's performances mirrored that movement, starting with her breakout role as the wife and mother on The Dick Van Dyke Show; then the single woman who found a way—on her own—to "make it after all" on The Mary Tyler Moore Show (which she produced, thank you very much); then her later dramatic roles, like the grief-stricken mother in Robert Redford's Ordinary People.
Below are some of the important moments that defined Mary Tyler Moore.
The Dick Van Dyke Show (1961-1966)
The thing about her character, Laura Petrie, was that she wasn't just a wife or a mother; she was Van Dyke's partner in the show's comedy. Sure, she sometimes was the "straight guy," but she was never an accessory.
The Mary Tyler Moore Show (1970-1977)
It would be an understatement to say The Mary Tyler Moore Show was an important moment in the women's rights movement in the 1970s. Mary Richards—single, living alone, forging her own career—was an example for many women of the era. The fact that she was played by Moore, who was then known for being Dick Van Dyke's better half on TV, made it an even bigger statement. In many ways, Moore playing Richards represented countless other women who, once defined by the man they were with, were now free to make it on their own.
Ordinary People (1980)
Just as she had done with The Mary Tyler Moore Show, Moore used the public's perception of her (and her characters) to play against type in Ordinary People, named best picture at the 1980 Oscars. Moore played Beth, a mother and wife dealing with the death of her son. Beth was cold, distant and mean, something audiences had never seen Moore play. It's fitting that this film ushered in the '80s, an era of conservatism under Ronald Reagan, and the complex new role women played after the '70s women's rights movement. Once again, Moore defined a changing generation.
Flirting With Disaster (1996)
As the '80s came and went, Moore's work became more nuanced. She continued to switch between comedic and dramatic roles, often highlighting topics she cared most about (diabetes, animal rights activism, alcohol addiction recovery). Her place in the history of entertainment, and in many respects the women's rights movement, had already been solidified, so now she could show what it looked like for women to age with sex appeal. That's where Flirting With Disaster fits into the mix. Moore's Pearl might be a mother, and she might be of a certain age, but she's clearly still got it—and is not afraid to show it off.
Moore may have turned the world on with her smile, but it was the characters she played that gave the world a fresh new perspective about what it means to be a woman.