Mary-Kate Olsen and Olivier Sarkozy's Relationship Timeline As Actress Files for Emergency Divorce
Mary-Kate Olsen has filed for divorce from her husband Olivier Sarkozy after five years of marriage.
Documents obtained by TMZ state that the actress, 33, began the process in April but her request could not be completed due to the coronavirus outbreak in New York. Now she's requesting an emergency order to allow her to file for divorce. A spokesperson for Olsen has been contacted for comment.
The couple started dating in 2012 before tying the knot in 2015. French banker Sarkozy is aged 50—17 years Olsen's senior.
Olsen and Sarkozy's relationship has been the subject of gossip and criticism, with Sarkozy's first wife Charlotte Bernard once branding his union with the former child star "grotesque."
Sarkozy's half-brother is Nicolas Sarkozy, the former president of France.
Since leaving the world of acting, Olsen and her twin sister Ashley have become deeply private, and the fashion designers now famously shun the limelight.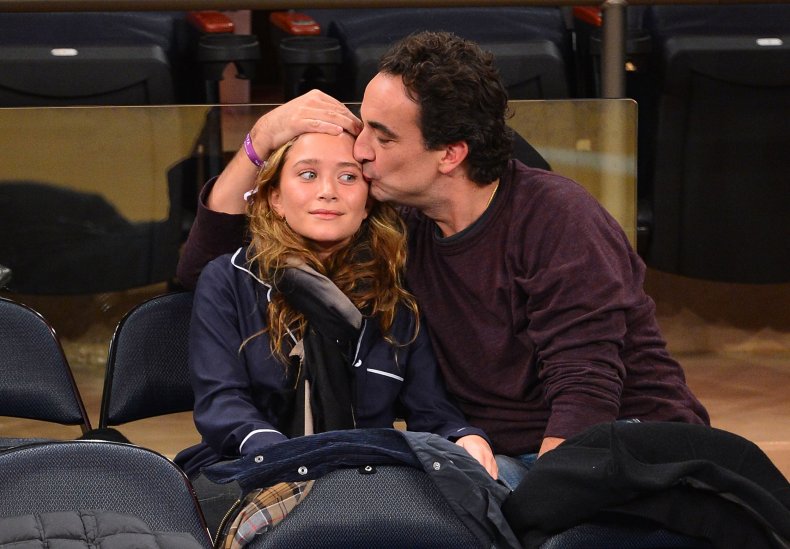 Mary-Kate Olsen and Olivier Sarkozy's relationship timeline
2012: The pair are spotted stepping out together around New York after allegedly meeting at a party.
Us Weekly reports that they are an item, with a source claiming: "They are good for each other."
In April, they attend a Knicks game together.
2013: One of the couple's first public appearances arrives in 2013 when they attend the 2013 Take Home a Nude benefit art auction and party at Sotheby's in New York City.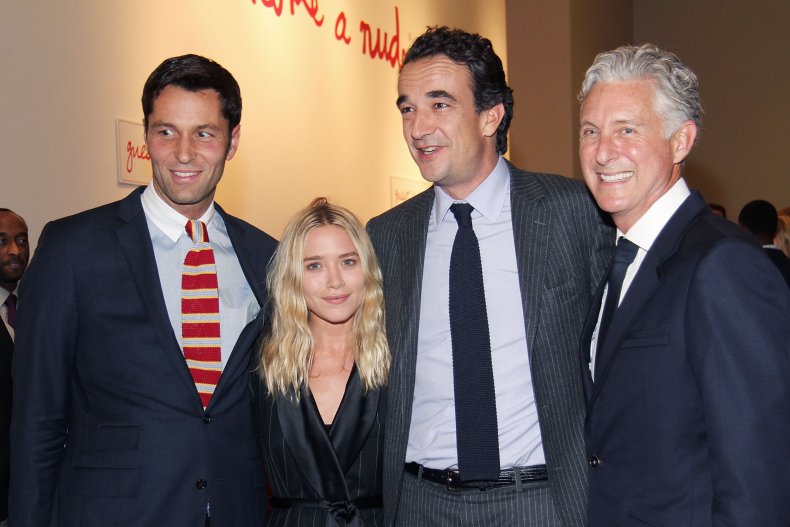 2014: Sarkozy pops the question in February 2014 and the couple become engaged after two years of dating. Olsen is 27 at the time and Sarkozy is 44.
This is the year the couple purchase a sprawling Manhattan penthouse together.
2015: The couple marry in a lavish New York ceremony in November.
Though the nuptials are shrouded in secrecy, there is wild speculation about the event, with peculiar stories emerging.
The intimate Manhattan ceremony reportedly consists of "bowls and bowls filled with cigarettes, and everyone smoked the whole night."
2016: Olsen is spotted in NYC wearing her giant engagement ring three months after the wedding.
Olsen and Sarkozy put on a public display of affection as the newlyweds kiss at the Hampton Classic Horse Show in Bridgehampton, New York.
They are also spotted getting cozy at a Knicks game in Madison Square Garden.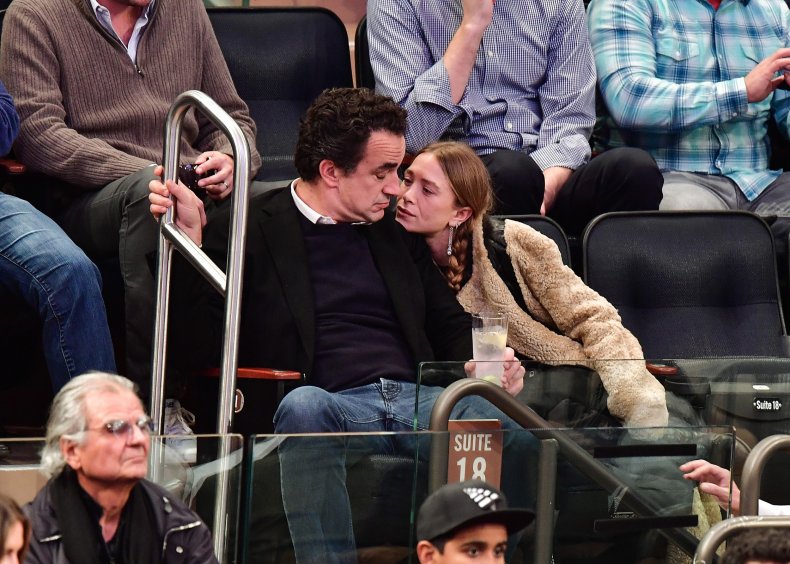 2017: Olsen gives a rare interview to Net-a-Porter's The EDIT magazine, shedding some light on her relationship with Sarkozy.
"I think [my sister and I] are lucky [working hard] comes quite naturally for us. We don't need so much time to sit and think and ponder," she says. "But then I have a husband, two step-kids and a life; I have to go home and cook dinner."
They are also photographed attending an auction at Sotheby's in New York in October.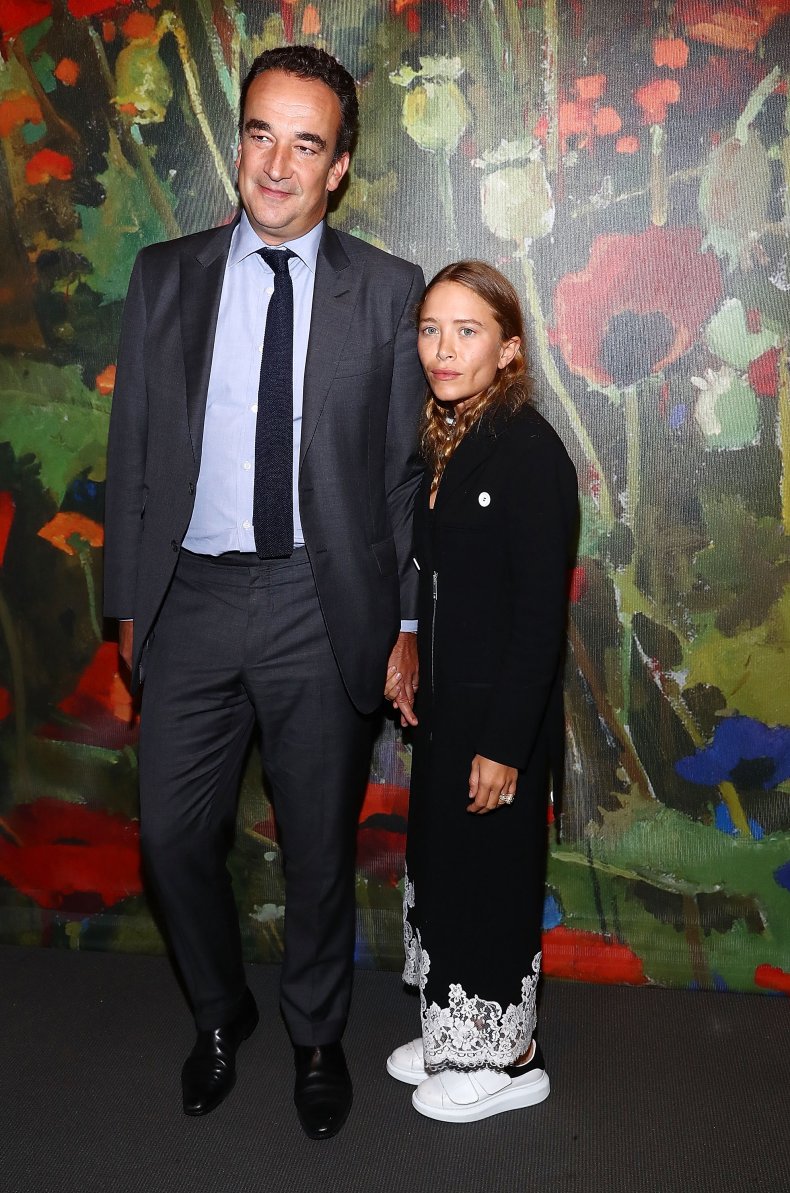 2018: Olsen attends a gala event with Sarkozy and his daughter, Margot. The trio pose for a photograph.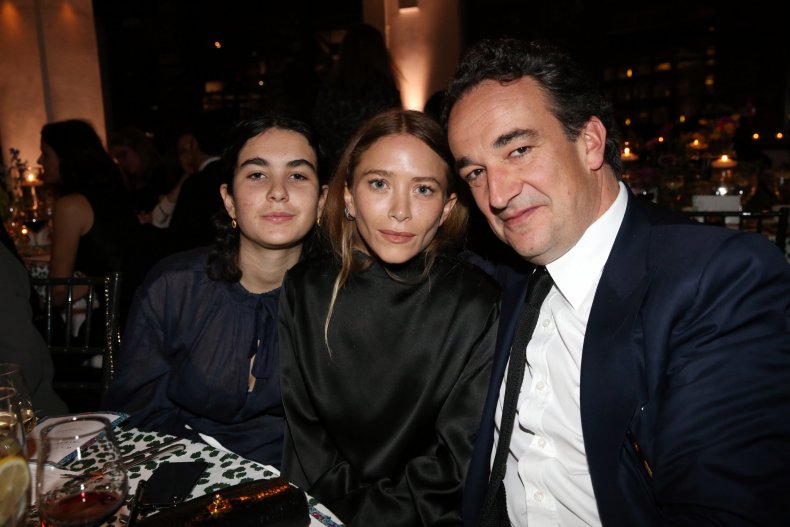 2019: The couple are spotted at an equestrian event in Madrid, Spain.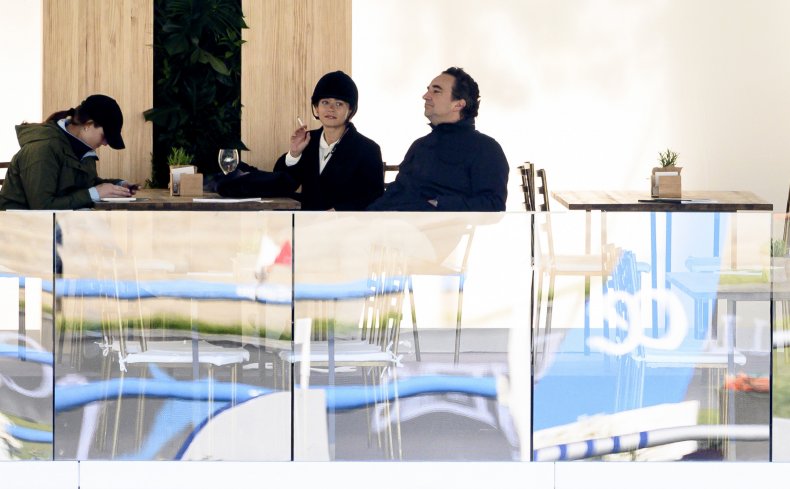 2020: Olsen files for a divorce.
According to TMZ, Olsen claims that Sarkozy is attempting to kick her out of their shared apartment and terminated their lease without her knowledge.