Kirby Delauter Is Sorry for Telling Paper Not to Print His Name Without Permission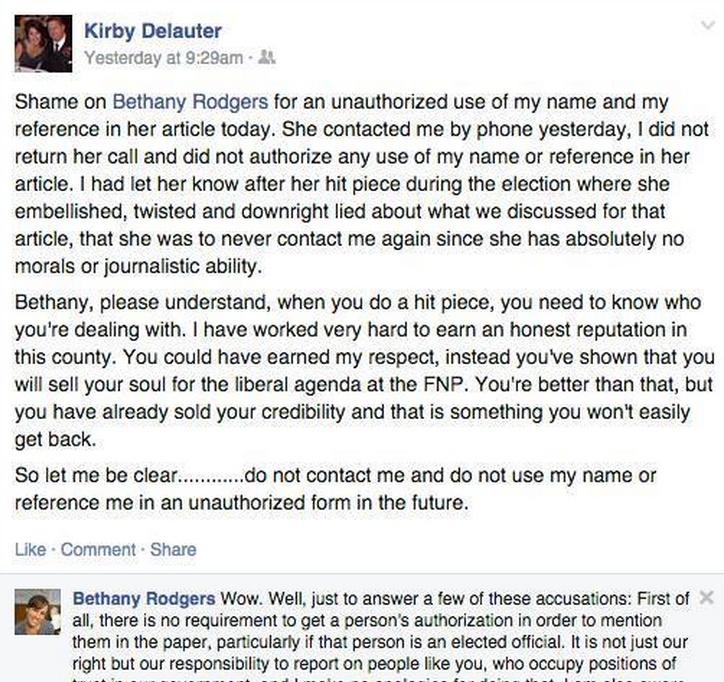 It's a lighter media story amidst a week of despair: A Maryland newspaper has stolen the last laugh after a local councilman threatened to sue the paper merely for printing his name without permission.
Frederick County Council member Kirby Delauter is now apologizing after The Frederick News-Post published a follow-up editorial that printed his name again—29 times in total.
"Of course, as I am an elected official, The Frederick News-Post has the right to use my name in any article related to the running of the county—that comes with the job," Delauter conceded in a statement to the newspaper. "So yes, my statement to The Frederick News-Post regarding the use of my name was wrong and inappropriate. I'm not afraid to admit when I'm wrong."
Delauter's apology comes after he was widely humiliated by the News-Post's January 6 editorial, which was cheekily headlined "Kirby Delauter, Kirby Delauter, Kirby Delauter."
"If it's not a joke, how should we now refer to Kirby Delauter if we can't use his name (Kirby Delauter)?" the editors questioned in the piece, which has racked up tens of thousands of Facebook likes. "Could we get away with an entire editorial of nothing but 'Kirby Delauter' repeated over and over again—Kirby Delauter, Kirby Delauter, Kirby Delauter?"
In fact, they got away with precisely that.
Kirby Delauter, whose name recognition must be at an all-time high, did not respond to a Newsweek request for an interview.