Maryland Flash Floods: National Guardsman Missing After Getting 'Swept Away' While Rescuing Cat
A National Guardsman is missing after he was swept away in a flash flood in Ellicott City, Maryland, while searching for a woman's missing cat. Rescuers are searching for Eddison Alexander Hermond, 39, a Guardsman and Air Force veteran from Severn.
Howard County Police Department said Hermond was last seen near La Palapa, a Mexican restaurant on Main Street, at around 5:20 p.m on Sunday. "He has not been located despite ongoing searches of the area," said the police statement.
Hermond was holding the restaurant door against flood waters. "A lady approached an indicated she was trying to find her cat, which was missing behind the building," Police Chief Gary Gardner said at a briefing.
"He along with some other folks went back to assist her and unfortunately during that effort they saw him go under the water and not surface. The other folks did make it back up to Main Street."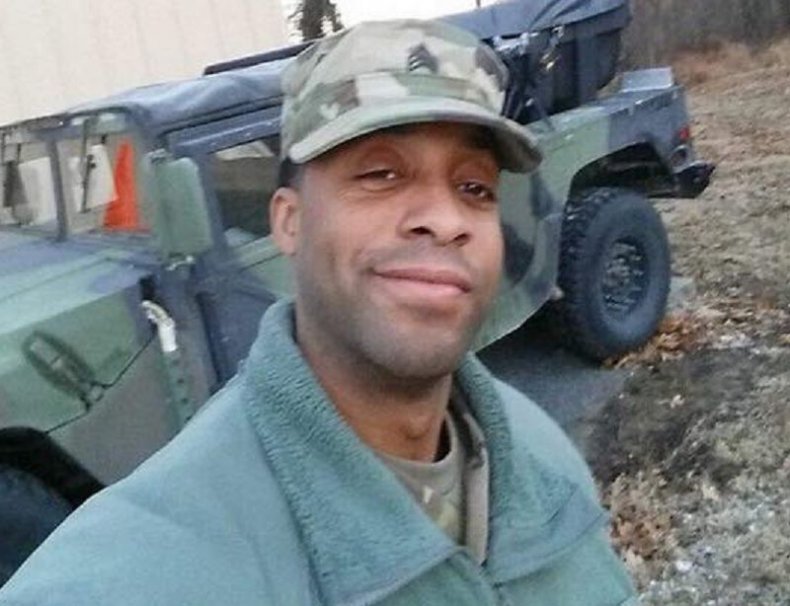 The latest Ellicott City floods are a repeat of the 2016 disaster from which the area had barely recovered. Howard County Executive Allan Kittleman compared it to a "war zone."
"There are a lot of people whose lives are going to be devastated again, and they've been working so hard to come back," Kittleman said, reported CNN. "I can't imagine what they're going through. I couldn't imagine what they went through two years ago, and now it's even worse."
There were two deaths in the 2016 flood. Only Hermond is reported as missing in the latest flooding though rescue workers are continuing to search around the city. The toll on local homes and businesses looks set to be catastrophic.
"Praying for the brave veteran who has been reported missing following yesterday's terrible flooding in Ellicott City," tweeted Maryland's Governor Larry Hogan, who declared a state of emergency in Howard County. "My heartfelt thanks to all those assisting in the search."
The Patapsco River, which runs through Ellicott City, swelled to a record high level as storms brought heavy rainfall before the latest flash flood. Footage shows water as high as the first floor of some buildings rushing down Main Street.