Maryland Football: University Accepts Responsibility for Death of College Football Player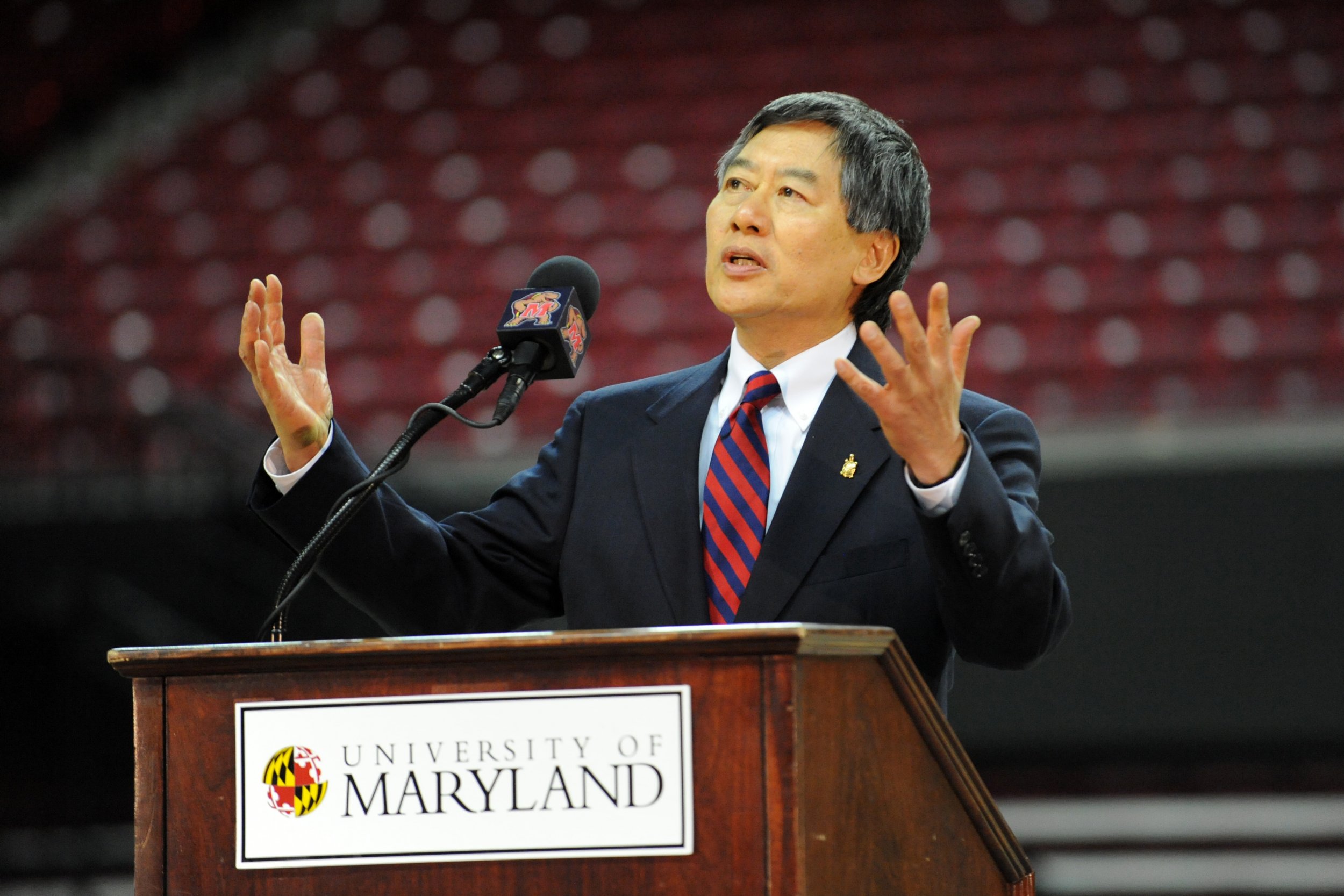 The University of Maryland has accepted responsibility for its role in the event that ultimately led to the death of a college football player.
Offensive lineman Jordan McNair died on June 13, two weeks after being taken to hospital suffering from heatstroke. Wallace D. Loh, the university president, said on Tuesday that the school "accepts legal and moral responsibility for the mistakes" made by its training staff.
"[McNair's parents] entrusted their son to us, and he did not return home," Loh said in a written statement. "[The training staff] basically misdiagnosed the situation. No vital signs were not taken. Other safeguarding actions were not taken. For me, that's enough for me to say I need to personally apologize to Jordan's family.
"We will do everything within our power to ensure that no University of Maryland student-athlete is ever again put in a situation where his or her safety and life are at foreseeable risk ."
McNair was rushed to Washington Adventist Hospital with a body temperature of 106 degrees, but according to McNair family attorney Billy Murphy, nobody called 911 until an hour after he had suffered a seizure at 5 p.m. on the fateful day.
The university insisted that "no student-athlete, trainer or coach has reported a 5 p.m. seizure." However, athletic director Damon Evans admitted McNair "did not receive appropriate medical care and mistakes were made by some of our athletic training personnel."
The university hired an external team of investigators to shed light on the incident and the preliminary findings showed the athletic staff did not take McNair's temperature at the workout, failed to apply a cold-water immersion treatment and did not follow the correct emergency response procedure.
"The care provided was not consistent with best practices, and heat illness was not properly identified or treated," Evans said.
Evans met the McNairs earlier on Tuesday, to express "on behalf of the university our apology for the loss of their son." The gesture was well-received and following the press conferences McNair's parents released a statement thanking the university for accepting responsibility for their son's death.
The news comes a day after Rick Court, Maryland's assistant athletic director for sports performance, stepped down. In his resignation letter, Court said he had decided to part ways with the university to "allow the team to heal and move forward."
Last week, Murphy called for Maryland head coach D.J. Durkin to be dismissed following a report from ESPN, which detailed allegations of verbal abuse and bullying which were facilitated by Durkin and Court.
Durkin was subsequently placed on administrative leave by Maryland after details of the "toxic" culture that he allowed to foster emerged. According to sources quoted by ESPN, the decision also extended to head football athletic trainer Wes Robinson and director of athletic training Steve Nordwall.
"Make no mistake," Evans said, "we will not tolerate any behavior from any employee within Maryland athletics that is detrimental to the mental or physical well-being of our student-athletes."