Maryland Investigates Russian Oligarch's Stake in Voter Software Firm
Maryland's attorney general is investigating a Russian businessman's purchase of a software company that services parts of the state's voter registration systems.
On Friday, Maryland state Senate President Thomas Mike Miller and House Speaker Michael Busch announced they had been briefed about the 2015 purchase by the FBI.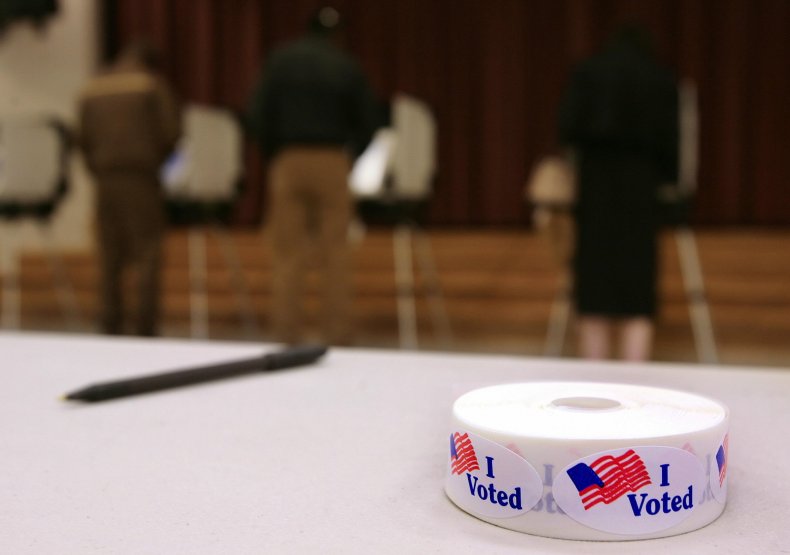 "We don't have any idea whether they meddled in the elections at all," Maryland House Speaker Michael Busch said during a Friday press conference, as quoted by NPR. "We just know that there's Russian investment into the vendor system that we use to operate our elections."
Their announcements came just hours after Special Counsel Robert Mueller announced indictments against 12 Russian military intelligence officials allegedly involved in hacking emails from DNC servers during the 2016 presidential election.
In the indictment, investigators also claim that Russian hackers accessed a state board of elections website, and stole the personal details of 500,000 voters.
The State Board of Elections said that Maryland was not the state referred to in the indictment, reported CBS Baltimore.
The software vendor which provided the voting technology is ByteGrid LLC, which is financed by AltPoint Capital Partners, said Nikki Charlson, the deputy administrator for Maryland's State Board of Elections, in a statement.
That company's "fund manager is a Russian and its largest investor is a Russian oligarch named Vladimir Potanin," said Charlson.
Lawmakers said they have ordered a review of the contract.
"While the FBI did not indicate that there was a breach, we were concerned enough to ask Attorney General Frosh to review the existing contractual obligation of the State, as well as asked for a review of the system to ensure there have been no breaches," Miller and Busch said in the joint statement.
"We have also instructed the State Board of Elections to complete all due diligence to give the voters of Maryland confidence in the integrity of the election system," the statement read.
Maryland Governor Larry Hogan said in a statement that he had asked the Department of Homeland Security to assist in the probe.
"As an immediate step, the President of the Senate, the Speaker of the House, and I have written a letter to Secretary of Homeland Security Kirstjen Nielsen to collectively request that the DHS Office of Cybersecurity and Communications provide the state with technical assistance to evaluate the network utilized by the Maryland State Board of Elections, including auditing the integrity of the network," He said.
AltPoint Capital Patners has not immediately responded to a request for comment.