From Garbage Collector to Harvard Law School—Maryland Man's Inspiring Story
A man has been accepted into Harvard Law School despite experiencing major setbacks in life. Rehan Staton, 24, of Bowie, Maryland, will begin online classes at the Ivy League school this fall, leaving behind his job as a garbage collector, as reported by Fox 11.
A GoFundMe for Staton's university expenses and caregiving costs for his father, who suffered a stroke, was set up a week ago and has already exceeded its target of $75,000.
Staton had grown up with a "pretty privileged" life until his mom left when he was 8-years-old. Shortly after his mom left, his dad got laid off and had to work two or three jobs to keep the family going. However, sometimes the family was left with no food in the fridge, no electricity, and no heating, leaving Staton having to wear a coat at night.
In middle school, Staton was placed in remedial classes after receiving a bad grade, but with help from his dad's tutoring, Staton improved his grades and eventually made the honor roll. But then Staton's grades began to slip.
During the summers, Staton would train as a boxer with his brother, Reggie, with the hopes of getting a boxing scholarship at a university. Then, Staton suffered from a stomach ailment that put his training to a halt, and he left school with a poor grade point average.
Once he became well again, Staton began training with a trainer that had worked with two Olympic gold medalists—before injuring both his shoulders, leaving him unable to fight. Staton was also rejected by the universities he applied to.
Staton then got a job in sanitation with his brother to help their dad pay the bills. Staton's colleagues wanted to help him get into university so they spoke to the son of the owner of a garbage trucking company, who knew a professor at Bowie State University.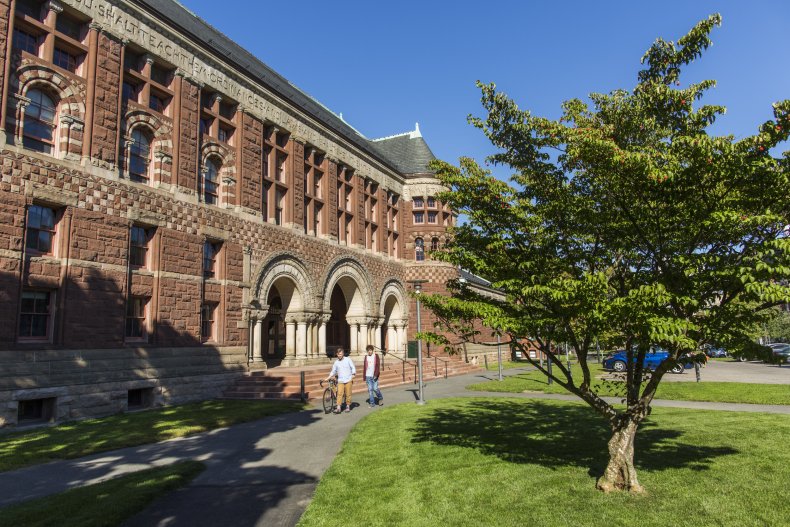 Reggie, Staton's brother, decided to drop out of his sophomore year of school to work and help his dad, to allow Staton the opportunity to go to university. Reggie told him: "Literally everything you do, you become the best at it, you were born different. I can't do what you do. If you go, you're going to make things happen."
After completing two years at Bowie State University, Staton then transferred to the University of Maryland College Park. However, his father then suffered a stroke.
But Staton was determined to keep going and promised his brother he would excel. He said in an open letter to his brother: "That's why the happiest moment of my life was standing at the podium as Maryland's Commencement Speaker. I felt like I was finally able to pay my homage to both of you for your sacrifices."
After graduating with a 3.8-grade average and a degree in history, Staton had job offers lined up and a book deal with a New York Times bestselling author. But then he fell ill in May of last year.
Of this time, Staton told his brother in an open letter: "I hate thinking about the time I cried to you telling you about how I always drop the ball. How I always find a way to fail, how I am cursed, and how something always comes completely out of the blue and knocks me off track."
Staton felt guilty that his father had worked through his stroke to send him to school and that the family mortgage was pushed back to take care of him.
But inspired by a video of Steve Harvey's "Apollo Story," Staton decided he wanted to go to law school, so Reggie bought him the LSAT study materials.
Having passed the LSATs, Staton got into almost all the schools he applied to, including Harvard Law School.
Staton told Newsweek: "I feel extremely grateful. When I was a kid people constantly made fun of me for being poor. Even in college people laughed at the fact I worked in sanitation. So I'm just overwhelmed, I was caught extremely off guard. But I will pay it forward."