Maryland Man Sentenced to Year in Jail for Throwing Two Parties Amid Pandemic
Hughesville, Maryland resident Shawn Marshall Myers was sentenced to a year in jail on Friday after holding two parties in March which violated the state's capacity guidelines for social gatherings.
In March, police were called to Myers's residence where they discovered approximately 50 people attending a party. Officers informed Myers that his gathering violated Governor Larry Hogan's State of Emergency and Large Gathering Orders. At the time, only 10 people were allowed to gather together at once. After arguing with law enforcement, Myers sent his guests home.
Less than a week later, police were called back to Myers's home to disband a bonfire which had nearly 60 attendees. Myers told officers that he and his guests were within their rights to congregate.
"Beyond being argumentative, Myers directed his guests to stay in defiance of Governor Hogan's Orders and the officers' lawful orders to disband the party," read a Friday statement from the office of Charles County State's Attorney's Office Tony Covington.
"Officers tried to reason with Myers and obtain his cooperation to no avail," the statement added. Myers was arrested that evening.
Myers was found guilty of failing to comply with an emergency order resulting in a one-year jail sentence and a $5,000 fine. Upon release, Myers is expected to observe three years of unsupervised probation. Charges against Myers related to another count of non-compliance were suspended.
The emergency orders Myers was found guilty of violating are no longer in effect. In June, Governor Hogan removed the capacity limitation for social gatherings. Maryland moved into Phase 3 of its reopening strategy in September.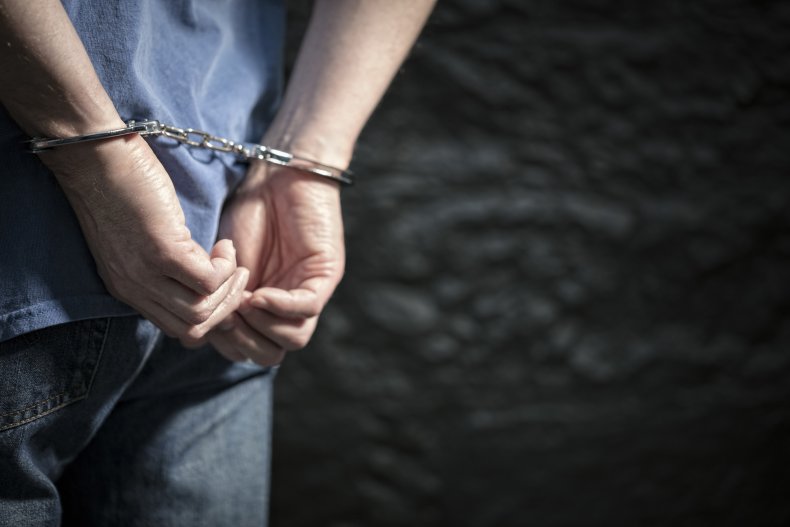 Newsweek reached out to Governor Hogan's office for comment.
Maryland hit its single-day record of new coronavirus cases on May 19 when the state reported 1,784 positive tests. In total, Maryland has reported 122,359 positive cases since March with 3,917 fatalities attributed to the virus.
Despite the relaxation of many U.S. coronavirus mitigation guidelines, some individuals have seen fit to throw large gatherings where the spread of the virus is a potential danger.
In Chicago, attendees at an August pool party contracted COVID-19 and are believed to have spread it to others. Mostly attended by students from four separate high schools, some attendees began showing positive virus test results as quickly as four days after the party. In a matter of 10 days, 13 attendees had tested positive. Health officials believe at least 19 people became ill as a result of the get-together, although none of the individuals required hospitalization.
Chicago Health Commissioner Dr. Allison Arwady said in an August press conference that gatherings such as the pool party were regular occurrences.
"It is not the time to relax your guard," Arwady said. "It is not the time to be getting together unnecessarily with people who are not already in your bubble."