Maryland Police Officer Allegedly Stalked, Abused Family Before Killing 15-Year-Old Son
Baltimore Police officer Eric Banks Jr. was charged with first-degree murder on Tuesday in connection with the death of his 15-year-old stepson, Dasan Jones. Banks' wife, who was Jones' mother, had reportedly applied for two protective orders against Banks in the weeks leading up to the boy's death.
The Baltimore Sun said the first protective order was denied by a judge, while the second was obtained hours before Jones' body was recovered on July 6. The woman, whose name has not been publicly released, said in court documents that Banks was stalking her.
Court records show Banks, 34, was charged with first- and second-degree murder, in addition to child abuse resulting in death. Jones' body was found by police in the family's home in the Curtis Bay neighborhood of Baltimore.
Prosecutors wrote in court documents that the teenager's body was discovered in a "hole in the wall with a white cover leaning on it." They also said that upon his arrest, Banks requested his handcuffs be adjusted before he made "a clear attempt" to snatch another officer's gun.
While unsuccessfully trying to take the officer's firearm, Banks allegedly "made statements that he is homicidal and suicidal" at the scene, prosecutors added.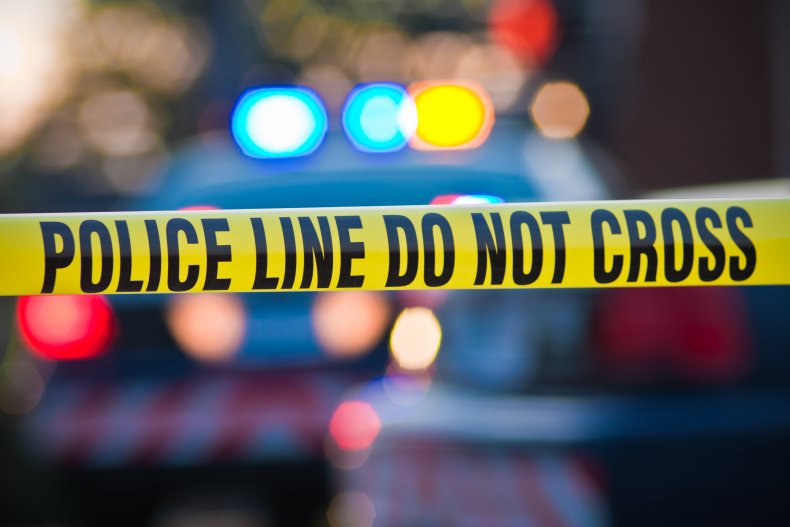 Banks was a member of Baltimore's police force for three years and had already been suspended prior to his arrest. The reason for his suspension has not been released. Before going into law enforcement, he was in the Marines for 11 years.
In May, Banks had filed a protective order of his own against his wife, which accused her of threatening him and making false complaints about him. He withdrew the petition two days after filing it.
His wife filed for a protective order in late June that accused Banks of stalking her, but that was denied by a judge. She filed another protective order on the afternoon of July 6, which was granted, hours before Jones' body was found. In that order, she claimed Banks texted her using Jones' phone.
She called police on the evening of July 6 to ask officers to check on the boy's well-being, since he was supposed to be in the home with Banks. When police arrived, Banks claimed the boy had left, but the officers found the body in a hole in a wall which also stored a gun safe.
On July 8, Banks was denied bail and deemed a suicide risk. During the bail review hearing, Assistant State's Attorney Jason Miller said that Banks admitted to moving Jones' "body from one location in the home, and secreted it in another."
"He has shown that he is not afraid to resort to violence," Miller also told the judge.
Anne Arundel County Police announced on Twitter that Police Chief Amal Awad will hold a press conference to discuss the charges at 11:00 a.m. EDT on Wednesday.