Maryland Shooting Suspect Snochia Moseley's Facebook Profile Quote: 'An Eye for an Eye, a Tooth for a Tooth'
The Maryland shooting suspect, identified as Snochia Moseley on Thursday, described herself on social media as a "mellow, silly" person and declared that her favorite quote was the biblical "an eye for an eye, a tooth for a tooth."
In her Facebook profile, Moseley, 26, listed the bible verse, also known as the law of retaliation, under "favorite quotes" and described herself as a "Pretty kool, mellow type, silly, Party, Turn up, social and sometimes quiet and to myself type of personality."
On Thursday, the suspect arrived at a Rite Aid distribution center in Aberdeen, Maryland, where she worked as a temporary employee, to begin her shift.
"Normally, she was a nice person, but she came in in a bad mood," Mike Carre, who worked next door at Zenith Global Logistics, told The Washington Post. "She wanted to pick a fight. And then she started shooting."
"Everybody was in shock and worried about their co-workers," he added. "It was horrific. I never saw anything like that in my life."
Moseley reportedly shot six victims at the scene before turning the gun on herself. According to Harford County Sheriff Jeffrey R. Gahler, Moseley died later that day in the hospital from a self-inflicted gunshot wound.
Authorities confirmed that Moseley had acted alone and was no longer a potential threat to the public. Gahler called the incident a "senseless crime," as Moseley did not have a clear motive for the attack. "[It's] another tragic event for us here in Harford County," he said.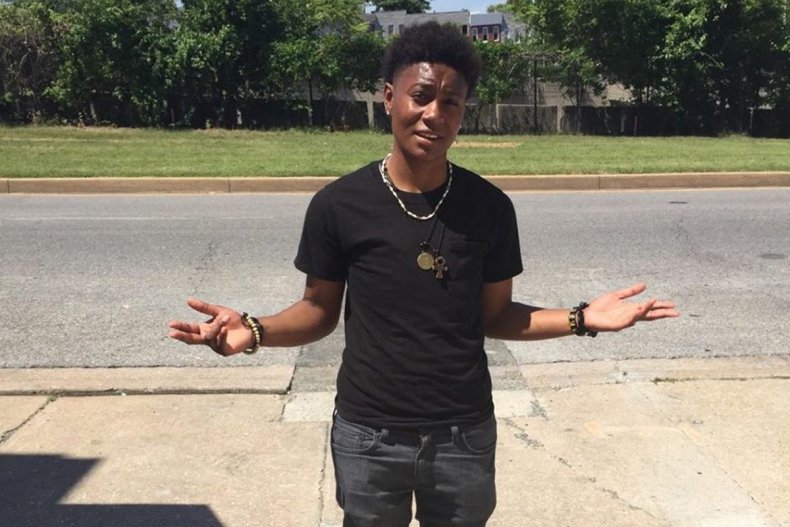 At around 9 a.m. on Thursday, authorities were dispatched to the scene at a large Rite Aid distribution center in Aberdeen as reports of the shooting began to emerge from news organizations. Moseley carried out the attack with just one handgun and multiple magazines.
"She had reported for her workday as usual, and around 9 a.m. the shooting began, striking victims both outside the business and inside the facility," Gahler said.
According to the Hartford Sheriff's Office, Mosely and three others died in the shooting, while three others were injured but are expected to survive.
Christine Scharmann, one of Moseley's co-workers, sent a text to her daughter as the incident was unfolding, saying "there's a shooter in the building, I am hiding. I love you. Be good. Take care of daddy." Around an hour later, she texted again to confirm she was "outside and safe."
Following the incident, police confirmed that Moseley's weapon, a 9mm Glock semiautomatic pistol, had been purchased legally and was registered under her name.