Who Is Jaelynn Willey? Maryland School Shooting Victim Taken Off Life Support
Jaelynn Willey, the 16-year-old girl who was shot by a fellow student at Great Mills High School in Maryland, will be taken off life support, her family announced Thursday evening.
Willey, one of nine children, was in the school hallway just before 8 a.m. Tuesday when she was allegedly shot by Austin Wyatt Rollins, 17. Police said she used to have a relationship with Rollins, who also was killed after exchanging gunfire with the school's armed security guard, according to the St. Mary's County Sheriff's Office. Another student, 14-year-old Desmond Barnes, was shot, but was released from the hospital the same day.
Willey's mother, Melissa Willey, said that the shooting changed their lives "completely" and "forever" in a statement announcing the decision to remove the teen from life support.
"She has no life left in her," her mother said.
"My daughter was hurt by a boy who shot her in the head and took everything from our lives. It'll be different forever," she continued, clearly distraught. "As of now, Jaelynn is still on life support, but she will not make it. We will be taking her off life support this evening.'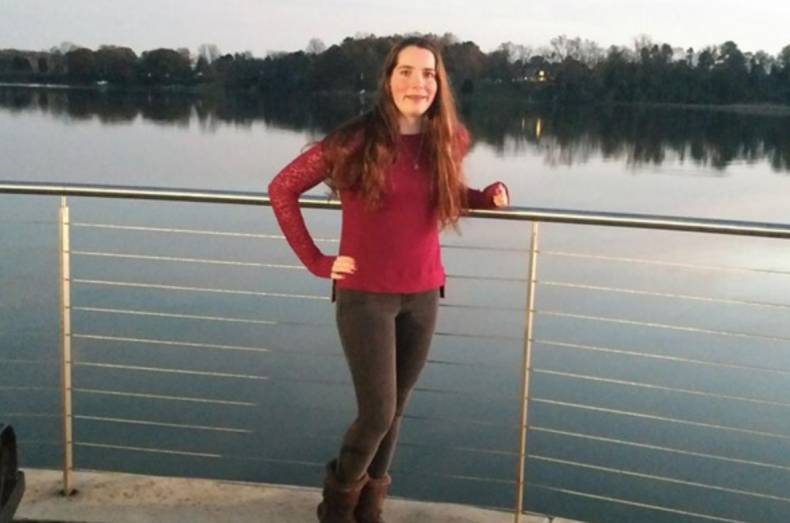 The teen's uncle described his niece as a stabilizing force in a large, close-knit family. She constantly looked after her brothers while holding down a roster of extracurricular activities, he told Newsweek.
"The second oldest of nine children, Jaelynn is not only a role model to her siblings, but also a dedicated student and member of her school's swim team," Timothy Cormier said. "She also selflessly helps take care of her brothers and sisters each and every day, whether at home, or at the beach, one of her favorite places to be. It is hard for us not to see her shining, smiling face right now, and to see her light up the room with her presence,"
A YouCaring page for Jaelynn Willey raised close to $70,000 since the shooting.
"Jaelynn loves the snow. I wish that she had been home today to sled with her little siblings," Lucinda Irvine Avis, a family friend who set up the YouCaring page, said on the donation page. "Instead it's been 36 hours of being in critical condition after she was shot at her high school, a place that should be safe."
Avis told Newsweek that news of the shooting "devastated" and "shocked" the Great Mills school community, located just 65 miles southeast of Washington, D.C. The Glock handgun Rollins allegedly used in the shooting was legally registered to his father.
On March 24, activists and student survivors will join for a march on the Capitol to pressure legislators to pass comprehensive gun control. Thousands are expected to show up. Emma Gonzalez, a student survivor from the Parkland, Florida, school shooting that reinvigorated calls for gun control, tweeted her support to the students at Great Mills.
"We are Here for you, students of Great Mills," Gonzalez tweeted. "together we can stop this from ever happening again."
According to the Department of Health, teens and young people under 24 are more likely than any other age group to be murdered with a gun. There has been, on average, at least one school shooting a week in the United States since 2013.