Maryland State Police Investigating an Incident Where Trooper Ripped Out Car Window To Pull Driver Out
Maryland State Police are investigating a trooper's actions in a traffic stop where the trooper broke a man's car window and pulled the driver out of the car.
The incident apparently unfolded near Dunkirk during a traffic stop on May 7, but the driver posted his recording of the stop Wednesday.
The driver, Ray Harris Jr., reportedly was arrested and spent eight hours in jail. He was charged with failing to obey a lawful order, but the charge has since been dropped, according to WTTG.
Harris later learned that he was pulled over so that the trooper could check his window tint. In his post on Wednesday and speaking to WTTG on Thursday, Harris now argues that the trooper escalated the stop.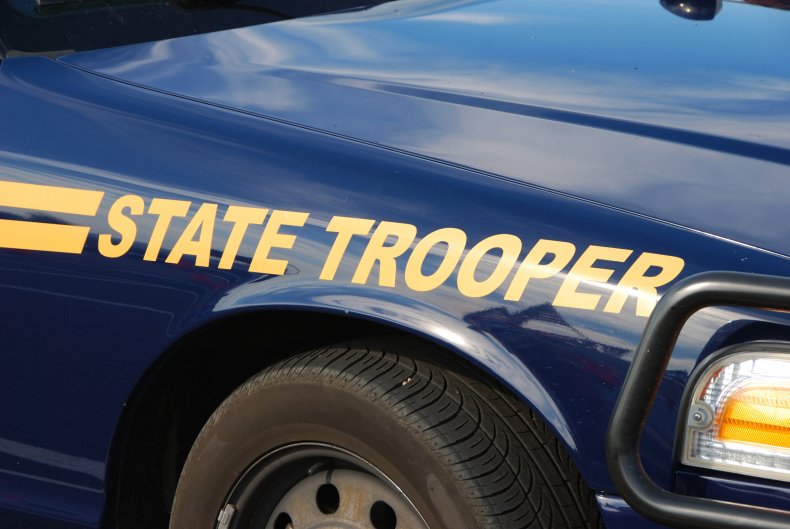 The video shows Harris speaking to the trooper with his tinted window ostensibly cracked only far enough for the trooper to see Harris' eyes. WTTG reported that the man was coming home from jury duty when he was pulled over and that he started recording the exchange because the trooper approached him aggressively.
It's unclear where the video first surfaced, though WTTG shared a copy of it in its original coverage.
Five minutes into the exchange with the trooper—the trooper repeatedly asks Harris to get out of the car, while Harris asks questions and refuses to even roll down his window, let alone get out of the car—the trooper breaks the car window, unlocks and opens the car door and pulls Harris out of the car.
On Twitter, users debated whether they thought the trooper acted aggressively, based on the video.
"We definitely need more information because this looks bad. I will say though, for how bright it is outside, that window tint is very dark," said one user. "It is illegal to have tint darker that 35% in Maryland and it is possible that the trooper felt a threat without being able to see inside."
Another said: "This guy already knew why he was being stopped, his tinted windows. He opens the window just enough to see his eyes. All he had to do was roll his window down and speak to the officer. He knew his tint was too dark."
Attorney David Benowitz told WTTG lawfully ordering a driver out of the car requires reasonable articulable suspicion that a pat-down or vehicle search needs to be done, which he doesn't believe the trooper had. Still, Benowitz does advise drivers to do their best to comply with orders.
"If I were the driver of that car, my advice would be you get out of the car and deal with that issue later," said Benowitz.
The charges were dropped against Harris, though the man is now working to get the charges expunged and get reimbursed. He also told the news outlet that he wants to see authorities take action against the trooper who confronted him, according to WTTG.
"I don't have a problem with police. I have a problem with police thinking they can do whatever they want," Harris told WTTG.
The Maryland State Police sent WTTG a statement saying authorities are looking into the circumstances surrounding the stop and trooper's actions.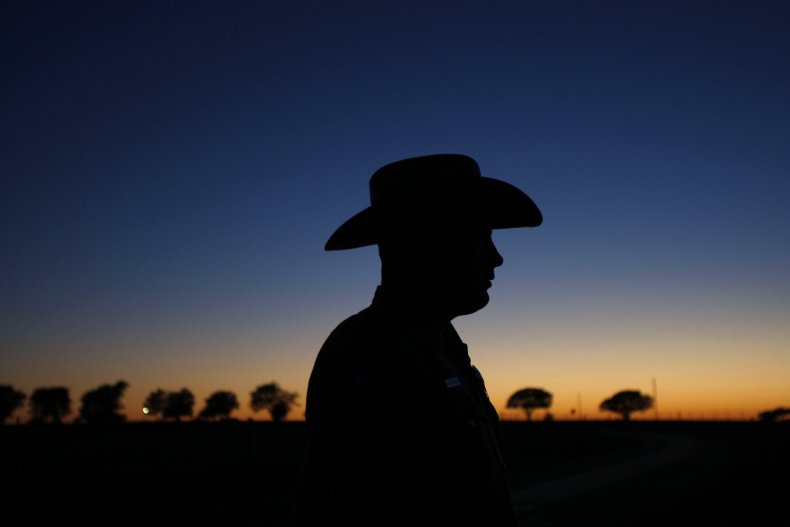 This is at least the second video to be leaked in the last month showing an American officer smashing a car window and removing a driver from a car. In mid-July, a video shared on Facebook showed a U.S. Immigration and Customs Enforcement (ICE) agent smashing a car window and dragging a father out of his car in front of his partner and children during in an arrest in Kansas City, Missouri.
Florencio Millan-Vazquez and his partner Cheyenne Hoyt had just gotten into their vehicle with their months-old daughter and 11-year-old son. They were taking their baby girl to a hospital appointment when ICE agents pulled up, blocking the family in.
The agent refused to show an administrative warrant but asked Millan-Vazquez to show "proof" that he is in the country legally. In a statement to Newsweek, ICE spokesperson Shawn Neudauer said agents physically removed Millan-Vazquez from his vehicle only after he "was uncooperative and refused to exit his vehicle or follow lawfully issued commands issued by ICE and local police."