Maryland to Test All Nursing Homes for Coronavirus Regardless of Symptoms
Maryland Governor Larry Hogan has announced that the state will begin testing nursing home residents and staff for coronavirus regardless of whether they are showing symptoms.
The new executive order, which also contains several other measures intended to improve safety at assisted living facilities during the COVID-19 pandemic, was announced by Hogan at a press conference on Wednesday.
"I've issued an executive order requiring universal testing of all residents and staff at all Maryland nursing homes, regardless of whether they are symptomatic or not," Hogan said.
Hogan said that the order will require facilities to comply with "strike teams" that were created earlier in the month. The teams are composed of military and government health care workers who provide emergency medical care, along with testing assistance and supplies of personal protective equipment (PPE).
Medical staff at the facilities will be required to evaluate the health of residents on a daily basis. Nursing homes will also be required to create "emergency surge staffing plans" if staff becomes depleted due to the virus.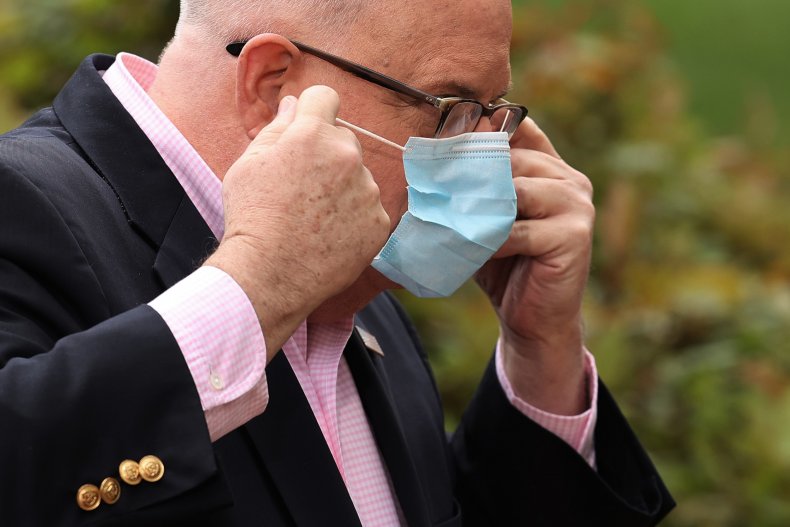 "With our expanded universal testing we should expect to see the number of positive cases significantly rise among both nursing home residents and staff," said Hogan. "Any staff who tests positive will be immediately discharged into isolation."
The state has contracted new "bridge teams," each composed of a nurse practitioner several aides, to help potential staffing shortages. The teams are ready to be immediately deployed and are said to be capable of caring for up to 100 residents per shift.
The executive order also requires facilities to regularly keep staff and residents updated about any COVID-19 infections, along with family members and resident representatives.
"It is heart wrenching enough that families can't visit their love ones, but it's even worse when they can't get information about what's happening inside these facilities," Hogan said. "Nursing homes will be required to keep families informed on a daily basis."
Although most facilities are providing adequate care, Hogan said he was "quite frankly outraged" that a small number have failed to comply with state health regulations. He appointed a health official from the Maryland National Guard to act as an "emergency safety and compliance officer," leading a team that will enforce compliance with the regulations.
Hogan said that the facilities contain populations that are particularly vulnerable to the disease and every interaction comes with serious risks even when precautions are taken, noting that a disproportionate amount of COVID-19 deaths in the state were linked to nursing homes.
"Even when best practices and care is in place, this virus may still be transmitted by asymptomatic staff, meaning that every patient interaction comes with risk," Hogan said. "These outbreaks account for 19 percent of all the total positive cases in our state but, shockingly, 46 percent of the deaths in Maryland are patients from nursing homes."
Health Facilities Association of Maryland, a trade organization that represents facilities in the state, praised the governor's order in a statement obtained by Newsweek.
"We applaud the steps Governor Hogan took today to help all of us to work together in our continuing fight against COVID-19," said President and CEO Joseph DeMattos.
"Mandatory testing for all nursing home residents and staff is vital to helping nursing homes and assisted living communities identify those who are infected but asymptomatic, which is imperative if we are going to stop the spread of this deadly virus," he added.
Update 4/29, 7:27 p.m.: This article has been updated to include a statement from Health Facilities Association of Maryland.