FBI Investigate 'Hate Crime': White Maryland University Student Killing Suspect in Murder of Young Black Man is Member of 'Alt-Reich' Racist Facebook Group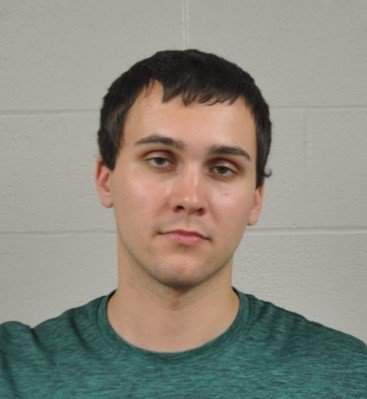 The FBI is investigating the murder of a young black man by a white University of Maryland student as a possible hate crime. Richard Collins III, 23, a student at Bowie State University was stabbed to death by Sean Christopher Urbanski, 22, while waiting for an Uber, police say. University of Maryland Police Chief David Mitchell told reporters that he had sought the help of the FBI after finding out that Maryland student Urbanski was a member of racist Facebook group 'Alt-Reich: Nation', according to NBC's News 4.
"[The Facebook group is] despicable. It shows extreme bias against women, Latinos, members of the Jewish faith and especially African Americans," Mitchell said.
The FBI confirmed that it was involved in the investigation.
"We are here to evaluate as an ongoing concern...whether or not this was a hate crime," Gordon Johnson, special agent in charge of the FBI field office in Baltimore, told NBC.
Collins, from Calvert County, was due to graduate from Bowie State University this week and was commissioned as a second lieutenant in the Army Thursday, according to university officials and a family spokesperson cited by the Baltimore Sun.
The student was with two friends at a bus stop near the University of Maryland's Montgomery Hall at around 3am on Saturday when he was attacked, police said. Collins was waiting for an Uber since the bus was no longer running when Urbanski approached the group acting erratically and allegedly stabbed Collins.
According to court documents cited by News4, Urbanski said, "Step left, step left if you know what's best for you."
Collins said "No" as Urbanski continued to approach and stabbed him in the chest area, the documents said.
Police called to the scene found Collins gravely wounded on a sidewalk. He was taken to hospital, where he later died of his injuries.
Urbanski was arrested at the scene, police said, and officers recovered a folding knife.
Pastor Darryl Godlock spoke to WTTG-TV on behalf of Collins' grieving family, and said that the young officer was celebrating his new commission the night he was killed.
"This was a good kid," Godlock told the Washington D.C. station. "He was going places and he had high aspirations to achieve all the goals that he set before him as far as his military career."
"We're just devastated that his life has been taken away with this senseless act of violence."
Urbanski is being held without bail.