Maryland's GOP Governor Hogan Says 'Time Has Come' for Trump to Concede
The Republican governor of Maryland has joined a growing chorus of GOP figures calling for President Donald Trump to concede the presidential election and make way for Democrat Joe Biden's transition.
"The time has come," Governor Larry Hogan said during an event at the Ronald Reagan Institute on Monday—nine days after major media outlets have projected Biden's win in the November 3 election.
Trump has repeatedly tweeted unsubstantiated claims that that he won the election or that it was "rigged" against him. He has mounted lawsuits in several states but so far there has been no evidence of widespread election tampering.
Hogan said his immediate advice to Trump would be "stop tweeting."
"I just think sometimes the president is his own worst enemy," said Hogan, who is the immediate past chairman of the nonpartisan National Governors Association. He's been Maryland's governor since 2015.
Hogan has frequently butted heads with Trump and admitted this fall that he wrote in Reagan's name instead of voting for the Republican president.
Hogan said he also thinks Trump's focus should be on tackling the coronavirus pandemic that is surging in states across the country and the economic fallout that has been linked to it. Nearly 250,000 people in the United States have died of COVID-19 since the outbreak began earlier this year.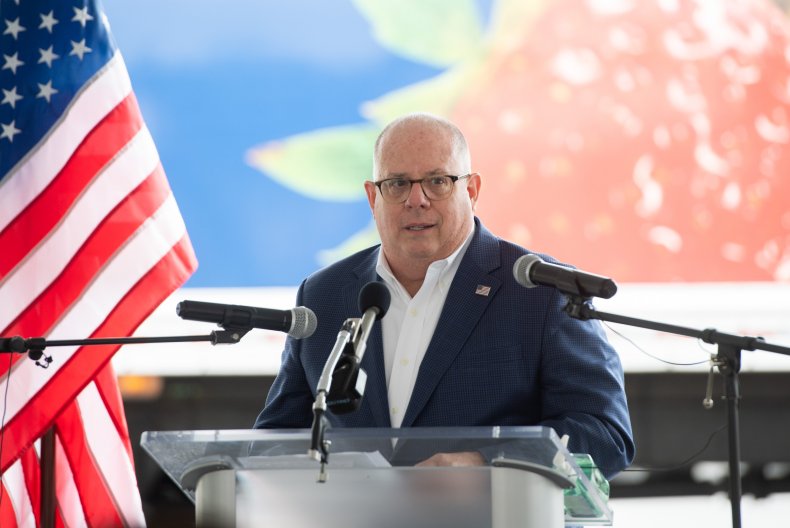 "The president is tweeting all day and night about beating Joe Biden," Hogan said. "It loses credibility."
Hogan's remarks follow a similar sentiment expressed by Ohio Gov. Mike DeWine, a Republican who also acknowledged Biden as the winner in the presidential election on Monday.
"It's clear that, certainly, based on what we know now, that Joe Biden is the president-elect," DeWine said during an appearance on CNN's State of the Union program Sunday. "And that transition, for the country's sake, it's important for a normal transition to start through."
Trump swiped at DeWine in response, tweeting "Who will be running for Governor of the Great State of Ohio? Will be hotly contested!" DeWine, who took office in 2018 with Trump's support, isn't up for reelection until 2022.
He hasn't responded to Hogan's remarks.
In addition to Trump allies who have pushed for Biden to get access to crucial security briefings, Trump National Security Adviser Robert O'Brien acknowledged during a Global Security Forum event Monday that it appears Biden has won.
"If the Biden-Harris ticket is determined to be the winner—and obviously, things look that way now—we'll have a very professional transition from the National Security Council," he said.
Others close to Trump, including Secretary of State Mike Pompeo, have sided with the president's unsubstantiated claims that he has won.