Washington School Shooting Survivor Heads Home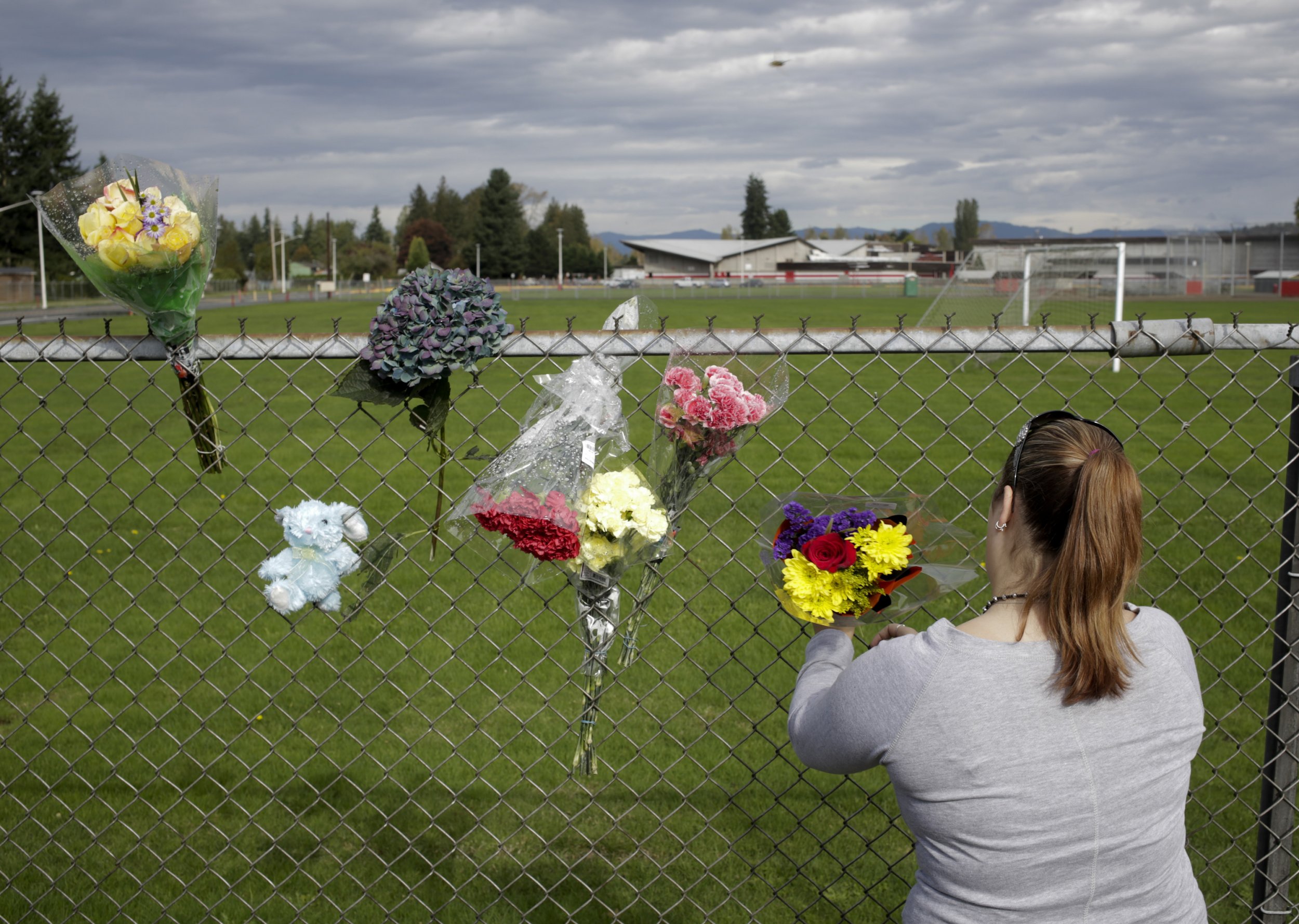 Two weeks after a Washington state school was terrorized by a teenage shooter, one of the surviving victims headed home from the hospital.
Jaylen Fryberg, who had been a popular high school freshman, opened fire in the cafeteria of Marysville-Pilchuck High School, shooting five of his friends before taking his own life. Three of the five victims died.
One of the survivors, Nate Hatch, was released on Thursday after two weeks in the Harborview Medical Center, where he was treated for a gunshot wound to the jaw. The shooter was his cousin and lifelong friend. Hatch seemed to keep up good spirits in the hospital, tweeting actively and receiving a visit from pop star Macklemore, a Washington state native.
As the 14-year-old was being driven home, over 200 friends and family members gathered on the road leading to his house to welcome him home, according to local media reports.
"We appreciate all the amazing support we have received from the community," the Hatch family said in a statement. "We are grateful for the top-notch care Nate received from the team at Harborview Medical Center. Our hearts and prayers go out to all the families who have been affected by this horrific tragedy. Please allow us the privacy we need to continue on the road of recovery. Thank you."
The other surviving student, 15-year-old Andrew Fryberg, was also a cousin of the shooter. He remains at Harborview Medical Center in critical condition. The other three victims were all young women, two of whom died in the hospital from their injuries. The third died at the scene of the shootings.
As for the shooter, police are still working to determine a motive. Based on Fryberg's final social media activity, he had recently gone through a breakup. It was also reported that he shot his first victim after she turned him down for a date. He had texted the group of friends to meet in the cafeteria before the shootings and knew all of them well, in some cases for most of his life. The gunman used his father's Beretta .40-caliber handgun.
Snohomish County Sheriff Ty Trenary told reporters, "The question everybody wants is why, and quite candidly I don't know the why is something we can provide."