New Hampshire School Cafeteria Worker Claims She Was Fired for Allowing Student Who Couldn't Pay for His Food to Eat $8 Meal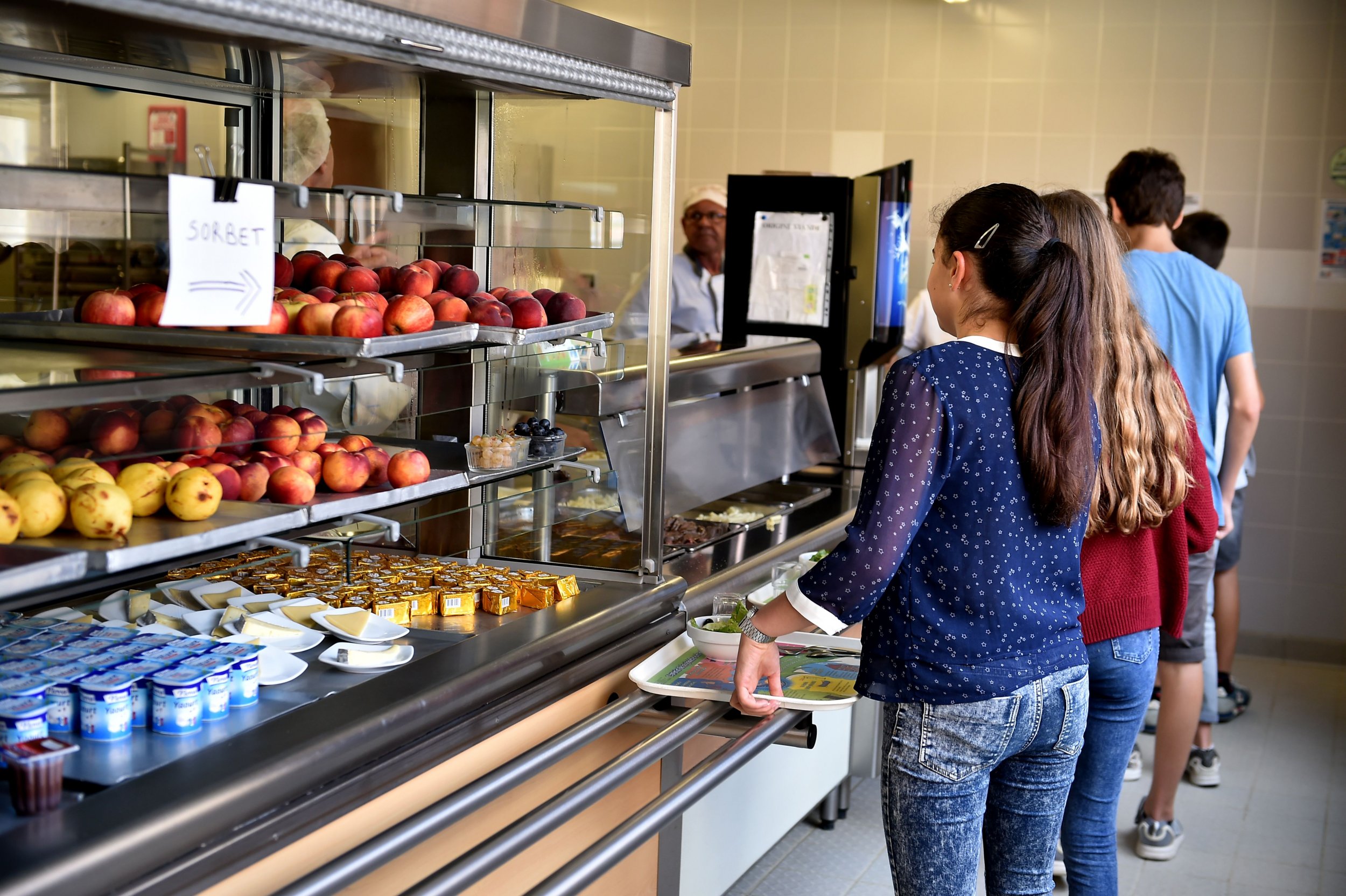 A cafeteria worker who was reportedly fired for feeding a student that couldn't afford the lunch has claimed she was just doing what she had been told to do.
On March 28, lunchroom employee Bonnie Kimball gave food to a kid who did not have enough money to cover the $8 tab. A day later, the student came in and paid his bill but Kimball was fired after she was accused by her employer, Café Services, of stealing the tab.
In a letter, the company detailed the reasons for firing Kimball, who had worked for over four years at Mascoma Valley Regional High School in Canaan, New Hampshire.
However, the cafeteria employee defended her actions and said she had followed procedure.
"I was doing what I was told to do," she was quoted as saying by New Hampshire newspaper Union Leader.
"We weren't supposed to pull trays."
Kimball added that a month before the incident she was instructed by her manager to allow students to take food even if they could not afford it. Kimball and her colleagues are all familiar with the kids at the school and were told to inform them they needed to top up their accounts, rather than refusing them food.
A spokesperson for Café Services told Newsweek the company would not authorize an employee to not feed a student.
"As an organization we are acutely aware of the prevalence of food insecurity and take pride in being able to provide meals for those in need," he said.
"Fresh Picks Café a division of Café Services, Inc. would not authorize an employee to not feed a student or a staff member a meal. When a student does not have the funds available to pay for a lunch there are set procedures to ensure the student is provided a meal.
"Although we are not at liberty to discuss the confidential details regarding an employee's employment or termination from employment, we can share that the company has policies and procedures in place that are shared with and acknowledged by team members. When set policies and procedures are not followed corrective action is put in place up to and including termination."
According to Kimball, the manager was concerned about the need to avoid any issues at a time when Café Services' tender at the school was up for renewal.
The Union Leader reported that on the day of the incident, one of the company's managers was overseeing operations in the lunchroom at Mascoma Valley High School and noticed Kimball's actions.
Earlier this week, the school's board voted in favor of awarding the tender to Café Services for another 12 months, choosing the Manchester-based company over Abbey Group, which had also entered the race for the school's food services contract.
Cookie Herbert, chairman of Mascoma Valley Regional School Board, said the school's policy was to feed all students, irrespective of whether they could afford it or not.
"The policy is that the student be fed," she was quoted as saying. "There's no refusal."
However, she added students who can't afford to pay can't purchase items on the a la carte menu. According to the report, the student involved in the incident had a number of said items on his tray.
In the aftermath of her firing, Kimball said two workers have quit the school in a show of solidarity.