Masked Robbers Raid Berlin's Most Iconic Department Store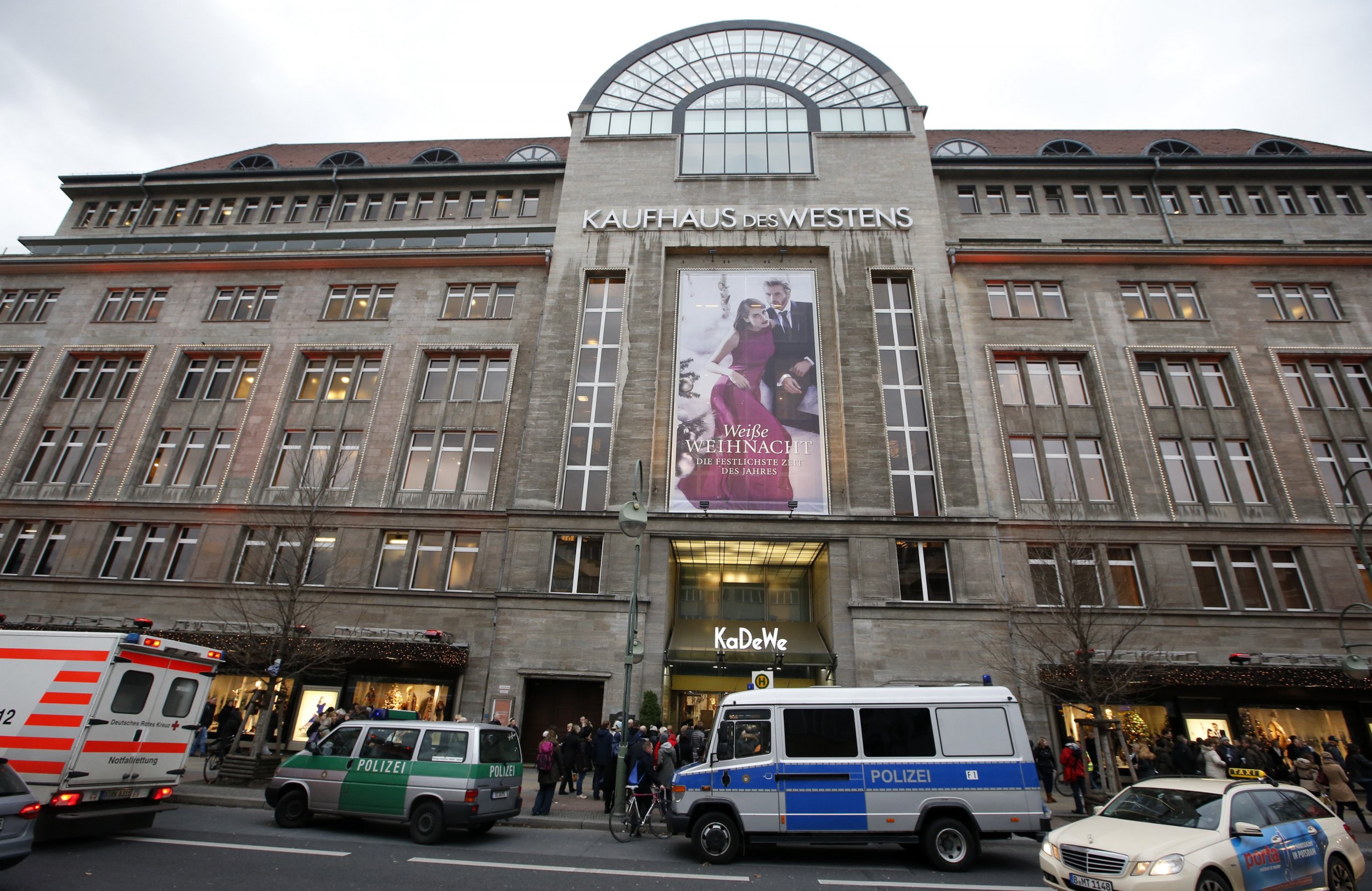 Berlin's most exclusive department store Kaufhaus des Westens - meaning "department store of the west" - was the target of a masked robbery involving four men, who raided the iconic building in broad daylight on Saturday, the busiest shopping day of the year.
The robbers entered through a side entrance to the store just one hour after it had opened and sprayed tear-gas in a security guard's face. They then proceeded to smash into glass cabinets containing expensive jewellery, according to reports from the Berliner Morgenpost newspaper.
11 people were reportedly treated by medical workers following the incident after inhaling tear gas.
Whilst it is still unknown exactly how much was stolen, according to press reports, the masked robbers had stolen up to €100,000 worth of Rolex watches and other expensive jewellery items in the raid which took just five minutes.
The department store, Berlin's equivalent of Harrods, is visited by over 180,000 customers a day.
Police chief Jörg Radek said today they were looking for a highly-professional gang.
"The thieves came in broad daylight, they were professional and well-organised," he told RBB, a local radio station.
According to Radek, it was likely that the gang had pre-planned their escape route.
Whilst the incident is not the first of its kind - Kaufhaus des Westens has seen at least one criminal attack every 10 years – retail traders are becoming increasingly alarmed about the recent spike in robberies in the German capital over the past few months.
Nils Busch-Petersen, CEO of the Berlin-Brandenburg Traders Association (HBB), told the international German newspaper Deutsche Welle: "We are forced to think of the concerned employees and the customers – for whom it is always a shock."
"But a professional department store like the KaDeWe can naturally deal with such extreme situations and return to business as usual in next to no time," he added.
Masked Robbers Raid Berlin's Most Iconic Department Store | World