'The Masked Singer' Fan Theories Name Rob Gronkowski, Jordyn Woods and Others As Possible Celebs Competing This Season
The Masked Singer is back and after just one episode fans have already formulated theories for a few of the masked contestants. The popular singing show aired immediately after the Super Bowl on Sunday night and will air again this week in its normal Wednesday timeslot.
The show is a reality singing competition that has fully-costumed celebrities compete for a trophy each season Each week, clue packages for each masked figure are released. Judges can guess which celebrity may be under each mask, but the contestant's true identity is not revealed until that select contestant is sent home.
Dedicated fans often start crafting in-depth theories before the show even airs, using teases posted to the show's social media accounts. Then, once the show airs, and even days after, Twitter is full of comments from viewers sharing their theories for each contestant's identity.
Here are some of the most persuasive theories that fans have already suggested.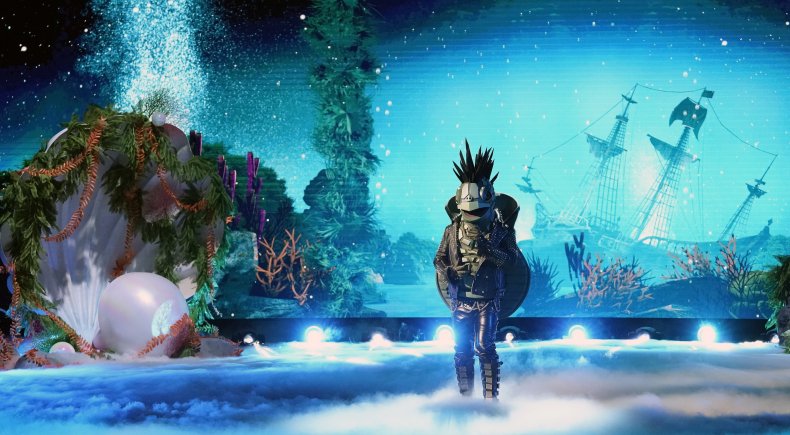 Turtle
Many fans are certain Turtle is a favorite 2000s heartthrob. Some pointed to Jesse McCartney as the person inside the mask, saying that the pop star's singing voice matches that of the Turtle, who sang "Kiss From A Rose" in the premiere episode.
Commenters looked at Turtle's clue package to take the theory further. The short video began by explaining that this person was surrounded by others competing for the limelight when they began their career. Some Twitter users noted that McCartney was in a boy band called Dream Street before he launched his successful solo career. Another clue shows Turtle waxing a surfboard. Some pointed at McCartney's one Teen Choice Award win in 2005, or the fact that he appeared on the show Summerland.
Kangaroo
Fans crafted an interesting theory around Kangaroo that seemingly involves a pop culture controversy. Some pointed to Jordyn Woods as the possible celebrity behind Kangaroo's mask during Sunday's episode. Woods is the ex-best friend of Kylie Jenner. The pair publicly ended their relationship after Woods kissed Khloe Kardashian's boyfriend, Tristan Thompson, at a party.
Some commenters pointed out that in singing "Dancing On My Own," Kangaroo alluded to losing a friend. Most of the fan theory seemingly points to Kangaroo's powerful vocals, but the clue package could imply that it is Woods, too. Kangaroo's video package includes a statement that they lost someone who "held their family's heart together," and then wound up "in the spotlight for all the wrong reasons."
White Tiger
Some fans seem to think White Tiger is a famous NFL player. Former New England Patriots tight end Rob Gronkowski (also known as Gronk) came up in a handful of online conversations merely because of the costume's size. White Tiger's clue package showed a handful of trophy-like items but didn't reveal too much relating to the celebrity's identity.