The Masked Singer premiered on Wednesday night after a two-week hiatus. Though the World Series paused the competition, fans of the singing show returned to Fox with working theories of the celebrity identities.
A few masks were subject to speculation by viewers, who took to Twitter to decode the show's clues. The first to perform on Wednesday night was Rottweiler. The dog sang a rendition of One Republic's "Love Runs Out," not without a handful of fan theories and similar judge predictions.
Rottweiler's clues presented on Wednesday seemed to imply the celebrity may be a former member of the Backstreet Boys. A seeming "I Want It That Way" reference caught the attention of judge Nicole Scherzinger, as well as a flood of Twitter users. Many questioned if a Backstreet Boy could be under the mask. The name most associated with Rottweiler by social media commenters is Brian Littrell.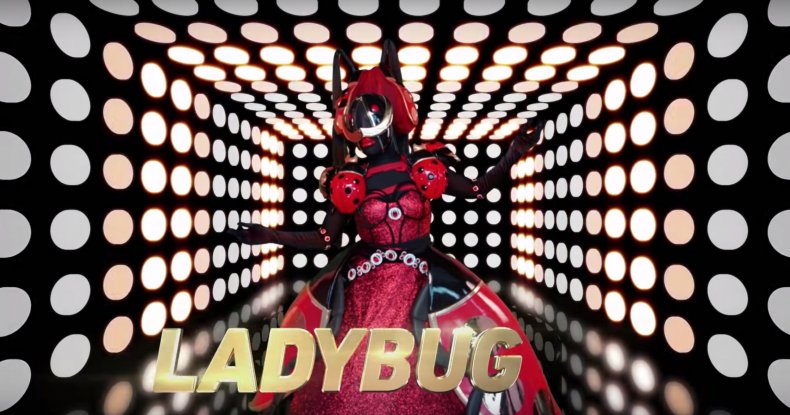 Scherzinger didn't agree. "It's not Brian. When he sings, he bends his knees all the time," she said as the judges discussed the identity, as guesses unfolded on social media.
Others thought the clues were too obvious to point to a real Backstreet Boy. Some assumed Aaron Carter may be under the mask. While Carter wasn't a Backstreet Boy, his brother, Nick Carter was. Carter could be clued in by association, according to some. Others have nothing to do with the boy band. Another celebrity mentioned is former American Idol contestant Chris Daughtry. His name was brought up by vocal association alone.
Ladybug was also a large conversation on Twitter, though the insect's identity didn't seem to be as agreed upon. Ashlee Simpson was a guess from the judges, who seemed to pick up on a line of Simpson's famous "Pieces of Me" during the bug's clues.
Another clue stated that "The queens of entertainment taught me how to be a lady." This seemingly sparked other guesses from social media users and judges. Another popular guess was Paris Jackson. While the clue could point indirectly to her father, Michael Jackson, the King of Pop, some found other celebrities to be more likely.
Michelle Visage and Kelly Osbourne were other names mentioned by social media users.
A new theory sprang forth from Tree's Wednesday night appearance. Though Tree has long been suspected as Paula Abdul by many internet users, clues that celebrated the holiday season led fans in a new direction.
One clue claimed that Tree's family together is a "holiday rom-com." This led many to claim Candace Cameron Bure could be the masked celebrity. Bure, who is known for her time on Full House and a series of holiday romantic comedies, also fit another clue. It was revealed Tree is a food ambassador. Bure has been known for her partnership with Starkist Tuna.