'The Masked Singer:' Fans Think Fox Could Be [Spoiler], Recently Viral Actor
Season 2 of The Masked Singer is well underway, and fans have a seemingly strong theory for one of the show's disguised celebrities. Fox has been a topic of conversation of fans who think the actor under the mask may be Jeremy Renner.
Renner is best known for his recent turn as Clint Barton/Hawkeye in the Avengers franchise. There are a handful of reasons why viewers think Renner is Fox. Most of the speculation comes from clues given on the show, one of which called Fox a "superhero." Naturally, fans were quick to point to is role in the Marvel franchise.
Other, more-detailed reasons include the fact that Renner will voice a fox character in the film Arctic Dogs, which is scheduled to be released on November 1. The timing would allow for cross-promotion were Renner revealed to be Fox.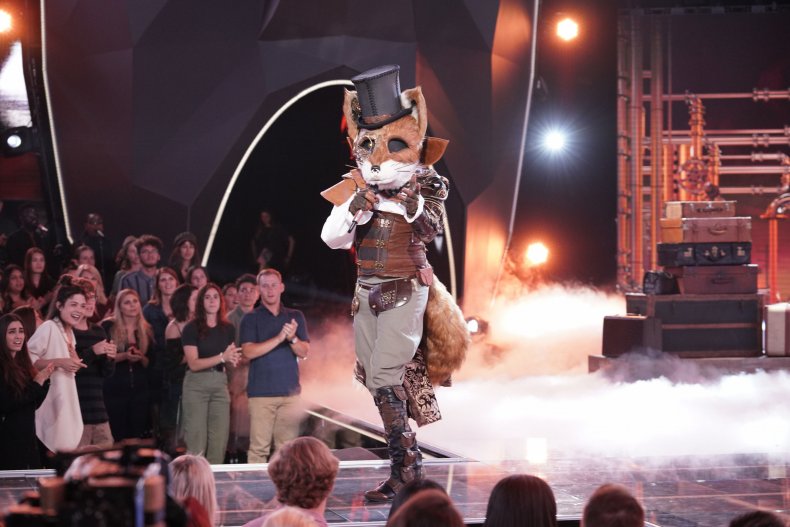 Another big clue is the bionic eye that Fox has on the show. It's said details to costumes can come from the mind of the performer. While he message the celebrity is sending with the odd feature is unclear, some think it could be a nod to Hawkeye, Renner's Avengers character.
Also, Renner does have a musical background. He is the lead singer in his eponymous band, which has a handful of successful songs. The most-streamed on Spotify is "Main Attraction," and it has been featured on a 2019 Jeep commercial.
Lately, Renner has been in the news for his personal app, which has been deleted. It was mocked by fans and internet users alike, who seemingly found its existence unnecessary. A YouTube video by YouTubers Danny Gonzalez and Drew Gooden examined the app's contents, which were apparently the same posts uploaded on Renner's public Instagram account. The difference was Renner's app allowed fans to communicate with each other, and occasionally with Renner. To post on the app—and give the comment increased visibility—fans were required to pay.
After public criticism, Renner announced the app would be deleted. "The app has jumped the shark. Literally," Renner wrote in a comment on Twitter in early September. "Due to clever individuals that were able to manipulate ways to impersonate me and others within the app, I have asked EXCAPEX, the company that runs this app to shut it down immediately and refund anyone who has purchased and stars over the last 90 days."