'The Masked Singer' Spoilers: Who Is Panda? Celebrity Identity Revealed
A third celebrity was revealed on Wednesday night's episode of The Masked Singer. Panda joined the ranks of eliminated singers after losing a head-to-head battle with Leopard. What made the elimination so exciting, though, was the fact that one of the judges correctly guessed Panda's identity.
Panda took the stage to sing "Stronger" by Kelly Clarkson. Some viewers assumed the masked singer was an athlete. Fans claimed this was because Panda didn't seem to have the best stage presence. Because of the lack of dance moves and some apparent discomfort on stage, some were quick to guess Panda was likely a celebrity with little experience working a crowd.
Another clue that Panda wasn't a professional singer came when the mystery celebrity missed a few notes. Judges were a bit harsh about Panda's singing capabilities and claimed there were signs he or she was not a singer.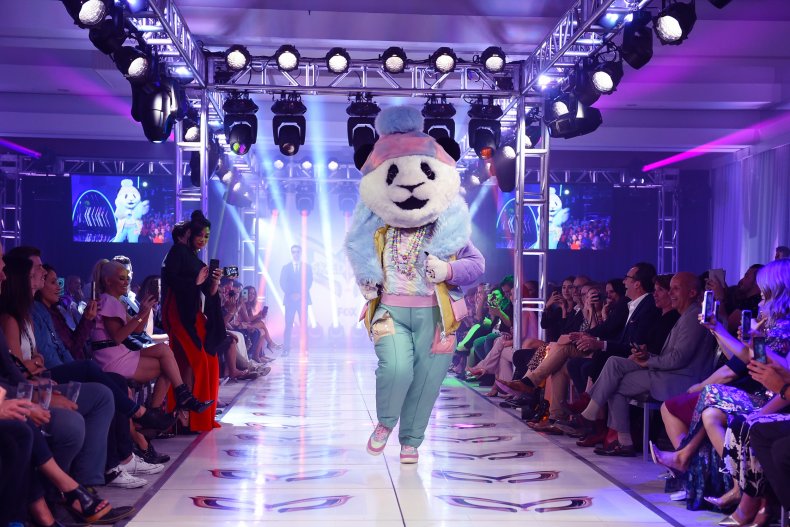 Judges' guesses were wildly different. Names thrown around were Venus Williams, Ronda Rousey and Queen Latifah. When judge Ken Jeong guessed Latifah, fellow judge Nicole Scherzinger commented it couldn't be Latifah because she "can sing."
Another judge's guess was correct, though. Robin Thicke threw out the name Laila Ali before Panda even began singing. He was right.
Panda was indeed revealed to be Ali, the daughter of boxing legend Muhammed Ali, and a renowned boxer herself. Ali was active as a professional athlete from 1999 to 2007. She is 41 years old.
After she left the stage, Ali shared some insight into her experience in the competition. "It's been so much fun to be able to sing, do something that I've always wanted to do but was too shy to do because I didn't have confidence in my voice," she said. "I'm someone that always tells people to face their fears, that you have to get uncomfortable before you get comfortable sometimes. I think that that's all that you can ask for. I don't ever wanna walk away feeling like I didn't try and do my absolute best."
Ali currently works to promote health and lifestyle changes. She has a website, under her name, which offers inspiration for positive daily routines. The "Laila Ali Lifestyle" is all about "replenishing" what your body and soul need. In three steps, Ali outlines how individuals can make a difference in their health.
The website claims the three most important things are replenishing one's health, mindset and purpose. Ali advertises a non-GMO and gluten-free diet to eliminate chemicals and toxins from the body. The rest of her plan seems to be grounded in simple self-love and self-care. The website explains the importance of growing confidence and trust in oneself by using a "holistic approach" to face challenges as they come.