Is 'The Masked Singer' on Tonight? World Series Schedule and Show Premiere
The Masked Singer typically premieres on Wednesday nights for American viewers. For the second week in a row, though, the celebrity singing competition will not air due to the World Series.
Tonight is Game 7 of the baseball championship. The series is a "Best of 7" competition, meaning this is confirmed to be the last game of the MLB season.
The Masked Singer will not air on Wednesday, but it is expected to return next week, November 6. It will be the fifth episode of the American season. So far, a handful of celebrities have been unmasked, while a plethora of theories are circulating on the internet regarding the remaining contestants.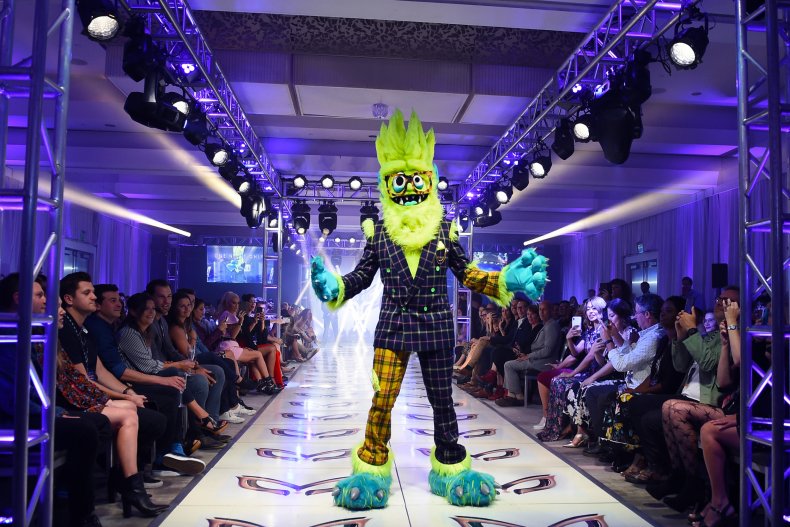 The unmasked celebrities so far include figure skater Johny Weir (Egg), gamer Ninja (Ice Cream), professional boxer and TV personality Laila Ali (Panda), television star and doctor Drew Pinksy (Eagle) and musician Paul Shaffer (Skeleton).
While some costume identities don't have many clues linked to the celebrity beneath, others have blown up Twitter threads with ideas. Some of the strongest theories involve a possible pair of Disney alumni who could be singing on the show.
Many fans are certain Black Widow is Raven-Symoné. The former Disney star has been known for her incredible vocals since early in her career. The actor and musician stared on the Disney Channel sitcom That's So Raven and in the film The Cheetah Girls. A handful of clues provided by The Masked Singer point to her possible involvement. First, an image of film reels were shown as a hint. This could point to the television and film career Raven-Symoné has crafted. Black Widow was also shown among a collection of peach paintings, which some think represents the state of Georgia. The actor was born in Atlanta.
Another Cheetah Girl could be masquerading on the show. Adrienne Bailon's name has been associated with Flamingo on the series, though it has yet to be confirmed. Bailon has even denied the rumors claiming she's too busy with her talk show, The Talk, to compete on The Masked Singer. Viewers seem unconvinced by Bailon's statement, though, as the theory has only gained traction since she denied it.
Paula Abdul has also come up as a possible contestant in many costumes. The most popular theory seems to link the former American Idol judge with Tree, a sparkly and carefree costume that sports a facial mole.
The Masked Singer will return to CBS next week.