When Does 'The Masked Singer' Premiere? Panelists Talk Secrecy Changes For Season 2
The Masked Singer made huge waves in American reality television when it debuted in early 2019. So it's no surprise the stakes have risen for Season 2. Panelists for Fox's hit singing show have revealed that there were so many submissions that producers were forced to turn down some notable celebrities.
"People tuning in made the amount of celebrities calling, wanting to be on the show that much more," Jenny McCarthy told Entertainment Tonight on Wednesday. "I mean, I heard that they were turning people down. When you have to turn people down that's a true sign of success."
The Masked Singer, which premiered on Fox in January, introduced 12 celebrity contestants whose identity was entirely hidden to the public. Similarly to American Idol, the disguised stars would take the stage each week, with their identity kept hidden until they were sent home—or they won the competition.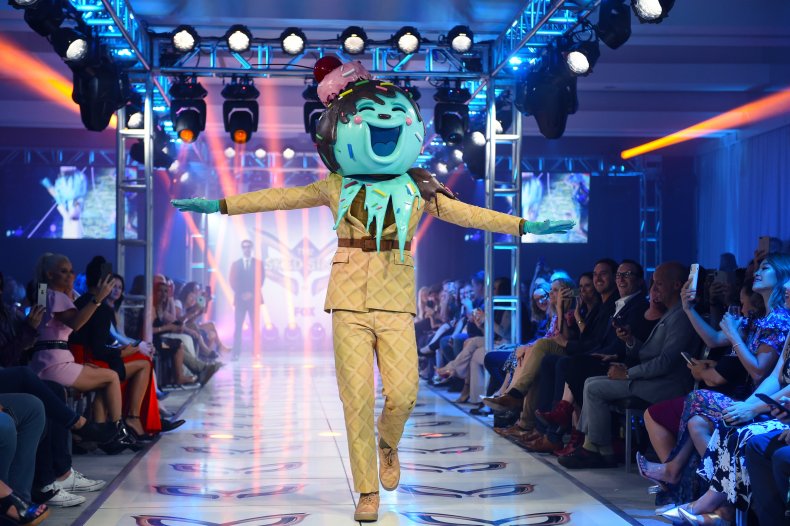 Contenders included La Toya Jackson, Donny Osmond, Joey Fatone, Antonio Brown and the eventual winner, rapper T-Pain.
Season 2 will up the number of mystery contestants to 16 and, with increased scrutiny from the public, the show's security measures will also change, McCarthy shared.
"They were more strict behind the scenes [when it came to] wanting to keep it confidential," she told ET. "There were a couple of times where I needed to go to the bathroom, and one of the contestants was coming in but they had full-on hoods and [signs] that say, 'Don't talk to me.'"
McCarthy adds that even she doesn't know the singers' real identities, revealing she watches their body language for clues as to which celebrity they might be. She even compared the secrecy to Game of Thrones.
"Sometimes they would crouch to walk past me to look shorter!" she explained. "I was like, 'Oh my gosh!' It's so wild how confidential and secret [it all is.] It's like the Game of Thrones finale!"
Actor Ken Jeong, another panelist, also spoke of the heightened secrecy around the series. "We really, you know, we were kinda operating it in a bit of a vacuum for the first season," he told ET. "We shot it months in advance not knowing how it would look in the edit. So we went in this season with a bit more confidence."
The Masked Singer doesn't return until September 25 but the show's Instagram account is already teasing some celebrity identities—and the wild disguises they'll wear on stage, including Thingamajig, The Eagle, Ice Cream, Butterfly and Fox.
The Masked Singer Season 2 premieres September 25 at 8 p.m. ET/PT on Fox.