Who Is Prince on 'The Masked Singer'? Fans Are Sure They've Identified Him
The Masked Singer Season 7 is currently in Round 3, with Prince, Space Bunny, Queen Cobra and Baby Mammoth fighting it out for Team Good, Team Bad, and Team Cuddly.
The Fox show is pulling some big tricks to stop viewers from guessing who their remaining stars are. For example, they are leaving it very vague how many contestants are competing as Queen Cobra (there could be anywhere from one to five), and they are trying to make Masked Singer viewers believe the royal frog character Prince is an athlete.
Prince's first introduction video featured a letterman jacket as his clue, and in his first speech to the judges, he said he was "happy to be back on a team" and hoped "to knock it out of the park."
Despite this, however, Masked Singer viewers think Prince is an actor known for his TV and Broadway work – a number of the clues about the character's identity seem to bear that out.
Who do Masked Singer viewers think Prince is?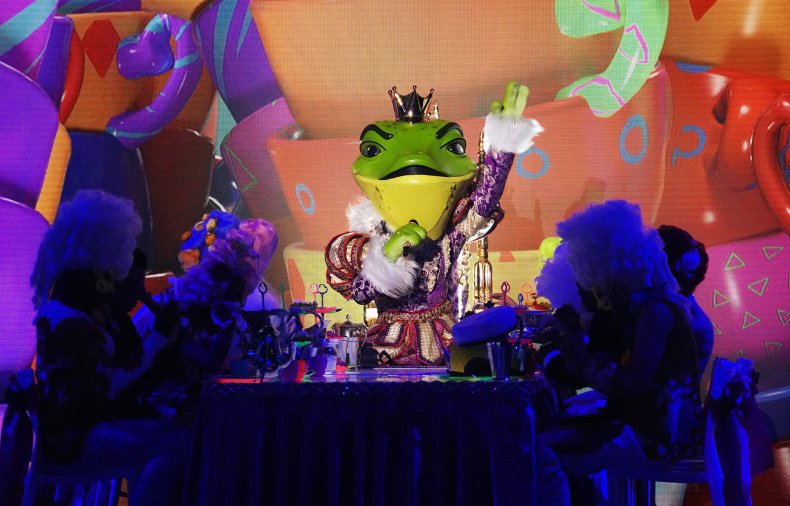 One of the most popular guesses is Cheyenne Jackson, the actor best known for American Horror Story, Call Me Kat and 30 Rock as well as his extensive work on stage.
A crucial thing many people forget is that many celebrities are simply too famous to appear on The Masked Singer, which is why popular guesses online like Bruno Mars or a judge's guess of Alex Rodriguez are far-fetched.
In contrast, Cheyenne Jackson has done many of the mid-tier projects that celebrities who have a Masked Singer-worthy amount of fame do, like being a RuPaul's Drag Race guest judge for example, or appear on Family Feud. He also stars in the Fox show Call Me Kat, a perfect piece of band synergy for the network.
Also, nearly every clue that we have been given so far about the identity of Prince could apply to Cheyenne Jackson:
The letterman jacket: Crucially, the number on the jacket is 30 – a possible reference to the 12 episodes of 30 Rock in which Jackson appeared as TGS cast member Danny.
$20.06: Prince's first clues package is a mock advert for an 80's style workout video, which is shown as retailing at $20.06. 2006 was the year that Jackson made his film debut, in the Oscar-nominated 9/11 film United 93.
Teddy bear: The Masked Singer men in black are shown throwing around a stuffed animal. "Teddy Bear" was one of the Elvis songs that Jackson performed as part of his role in the Elvis jukebox musical All Shook Up.
Mars: We see a ball with the words "Mars" on it. In 2009, he guest-starred in an episode of the ABC remake of the British show Life on Mars.
Diamond ring: The giant diamond ring seen in the clues package could be a reference to Johnny Diamond, the character he played in a 2019 episode of American Housewife.
Workout equipment: The theme of the clues package is not always relevant to the identity of the contestant, but here it might be. In 2011, he played Larry David and Wanda Sykes' personal trainer on Curb Your Enthusiasm.
Jamie Lee Curtis: The Halloween actor appeared to cheer on the Prince on his first episode of The Masked Singer. Jackson and Curtis have just finished filming together on a movie adaptation of the video game Borderlands.
The Masked Singer Season 7 airs Mondays at 8 p.m. ET on Fox.