Who Is Rottweiler on 'The Masked Singer'? Fans Guess This Professional Singer Based on Vocals and Clues
The Masked Singer Season 2 is already nearing its end. Wednesday night's episode will host the semi-finals, with two contestants going home. The double-elimination will leave three finalists to sing for the season title.
Throughout the season, fans have rallied together online to craft compelling theories for all of the contestants. While not every theory has proven to be accurate, some guesses have gained strong support among the Masked Singer fanbase. One of those seems to be the identity of Rottweiler.
Rottweiler has impressed vocally throughout the season, and because of that, fans think his identity could be tied to a famous rock singer. Twitter users seem to be on the same page. Dozens of social media users have mentioned former Americal Idol contestant Chris Daughtry as the man under the dog mask.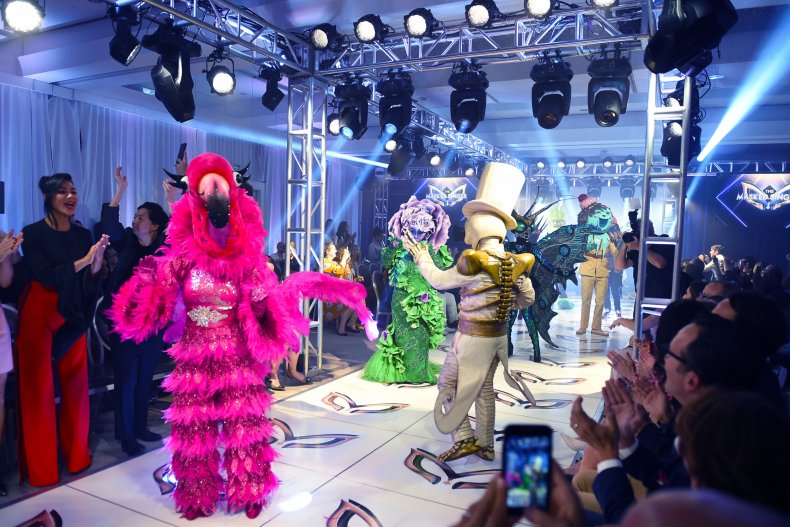 Daughtry is the lead singer of the band Daughtry. He has commented publicly on the rumors that he's the vocalist under the Rottweiler disguise, implying that he hasn't been involved with the show. "Ok so apparently I need to watch masked singer and see what this dog business is about... I wanna know if I should be flattered or offended," he wrote on Twitter on November 6.
"My phone keeps BLOWING UP and somehow my name was trending? What year is this?"
Fans didn't buy Daughtry's post. Comments on the tweet showed fans telling the singer they knew he was under the mask, even if he wouldn't admit it. Such a ruse wouldn't be unusual from a Masked Singer contestant. During the show's first season in early 2019, celebrities from the series also denied involvement.
Two other celebrities are also suspected Season 2 contestants. Flamingo has been the longest standing theory on the season. Most fans, and even judges, seem to agree Flamingo is likely Adrienne Bailon. The talk show host and former Disney Channel star has denied involvement twice, but many fans are still convinced she's under the pink suit.
Thingamajig is another costumed contestant who most viewers seem to believe they have identified, naming him as NBA player Victor Oladipo. Oladipo has also denied being on the show. The Masked Singer upholds tight security measures to make sure the identities of each celebrity stay secret until the show airs on television. Each episode is pre-recorded, with no live elements.
The other remaining singers are Leopard and Fox. While fans have ventured some public guesses on who could be under each mask, theories seem less agreed upon by the show's wide fan base.
Though the Season 2 finale is next week, fans won't have to wait long before The Masked Singer returns to Fox. Season 3 of the American version is expected to air starting in February.