Is 'The Masked Singer' on Tonight? How To Watch Two-Hour Special After World Series Hiatus
The Masked Singer will return to Fox on Wednesday night after a two-week hiatus. The reality singing series was bumped from its normal time slot due to the World Series competition, which extended into Game 7.
Fans can tune into The Masked Singer at its normal time Wednesday, 8 p.m. ET on Fox, but this week's episode features a twist. Not only will fans be able to watch the pre-recorded show again, but they'll be gifted a two-hour special episode to make up for lost time.
Currently, 12 secret celebrities remain in the competition. The show has already seen a series of singers unmasked and sent home. These include Ice Cream (Ninja, gamer), Panda (Laila Ali, boxer), Skeleton (Paul Shaffer, musician), Egg (Johnny Weir, Olympic skater), and Eagle (Drew Pinsky, doctor).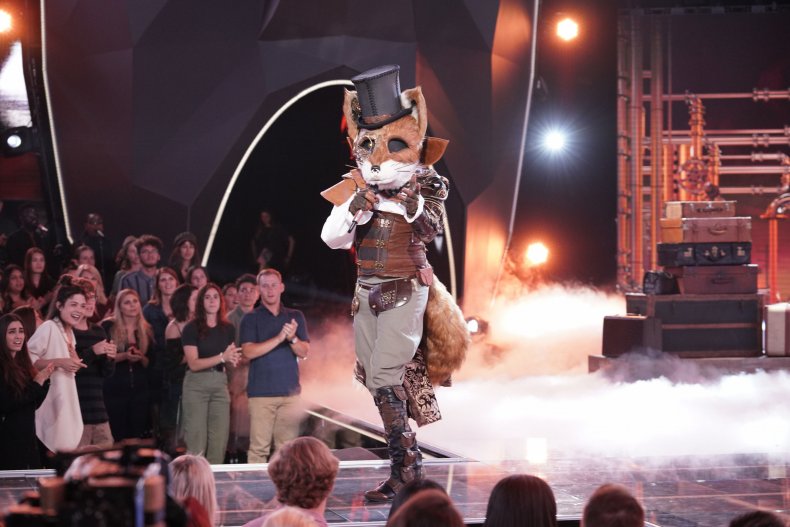 The Masked Singer is a singing competition that conceals the identity of its famous participants. Both fans and judges analyze clues and the singers' performances to identify which celebrities could be hiding under the masks. When singing, the contestants use their real voices. Some are professional singers, while others are athletes, actors and others in the public eye.
Fans have a number of theories regarding current contestants on the show. One identity that still holds many questions is Thingamajig, a super-tall fuzzy monster with the voice of an angel. Viewers seem to be in agreement that Thingamajig has incredible vocals, but they can't seem to determine who is under the mask.
The general consensus seems to be that Thingamajig is an athlete, a theory based on the height of the costume, which appears to be well over 6 feet tall. The vocals also sound male, according to most viewers, who weigh in on the competition on Twitter.
Some names that have been mentioned in regards to Thingamajig's identity are Lamar Odom, Victor Oladipo, Roman Reigns and Cam Newtown.
Though Thingamajig may be hard to pin down, fans are confident about other Masked Singer identities, even though they have yet to be revealed. One of the biggest general guesses of the season is the identity of Flamingo. Fans seem certain the celebrity is former Cheetah Girl Adrienne Balion. The rumor has persisted despite Bailon herself denying involvement in the show.
Paula Abdul is another celebrity fans are confident they'll see unmasked this season. Abdul's name has been associated with a few of the costumes, though Tree is the one that has the most fans convinced of her involvement.