First Two 'Masked Singer' Celebrities Unmasked: Who Went Home on Night One
The Masked Singer premiered on Wednesday night with a handful of disguised celebrities singing famous pop songs. Even though it was only the first show of the season, two of the secret singers were revealed as they were sent home.
The identity of both Egg and Ice Cream were revealed after they each lost a "sing-off" to a fellow, anonymous contestant. Their identities were revealed to be Olympic skater Johnny Weir (Egg) and Professional Gamer Ninja (Ice Cream.)
These guesses did not line up with fan predictions, which guessed Ice Cream was actor Freddie Highmore. Some fans were on the right track in guessing Egg's identity after a clue led hinted that the contestant might be an athlete. It mentioned the "first and last vowels," "A" and "U", which could be taken as the periodic symbol for gold. To some, this implied competing for the gold medal.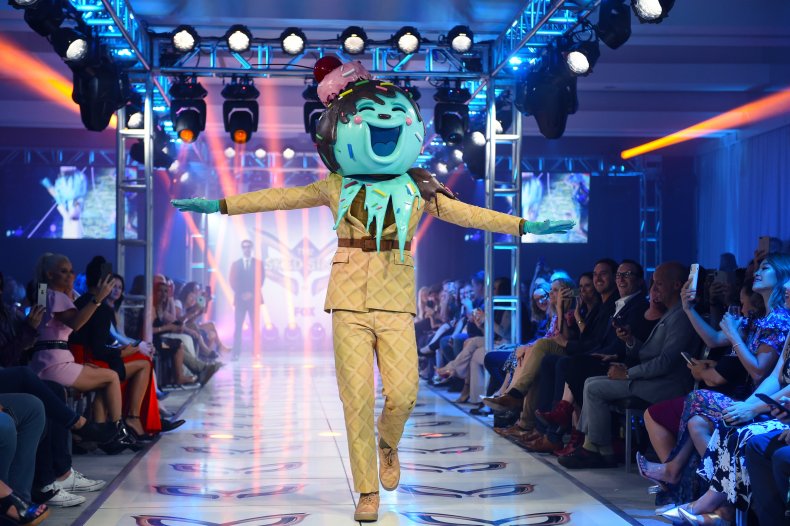 Both celebrities were grateful for their short time on the reality show. Weir explained his admiration for musicians. "I have such a new appreciation for what it takes to sing and dance," he said after the unveiling. "We do, like, 45 seconds, but to remember a whole concert, all those steps, all those lyrics, make sure your voice is right, so much renewed appreciation for singers and songwriters."
Ninja followed with similar enthusiasm and said his decision to perform was a family idea. "I just wanted to step outside of my comfort zone," he said. "My wife and I loved the season last year, so when the opportunity presented itself, we're like, 'Yeah, let's do it.'"
Many social media commenters were thrilled at the unveilings. Some who know Weir's history think his decision to dress as Egg is a nod toward his public divorce from Victor Voronov. During the breakup, the pair fought over who would own their shared Faberge Egg, which was estimated to be worth $20,000 according to TMZ in 2015.
Ninja's fans were utterly surprised to see him on the national television show. Many laughed at his appearance, and shared kind support, though they didn't expect he'd be a member.
The Masked Singer first premiered in January. Its first season was wildly successful among American viewers. Because of the high ratings and general applause for the mystery singing show, judge Jenny McCarthy claimed the competition actually had to turn down celebrities who wanted to participate in an interview with Entertainment Tonight.