'Mass Chaos' Erupts at Immigration Courts After ICE Hands Fake Hearing Dates to Migrants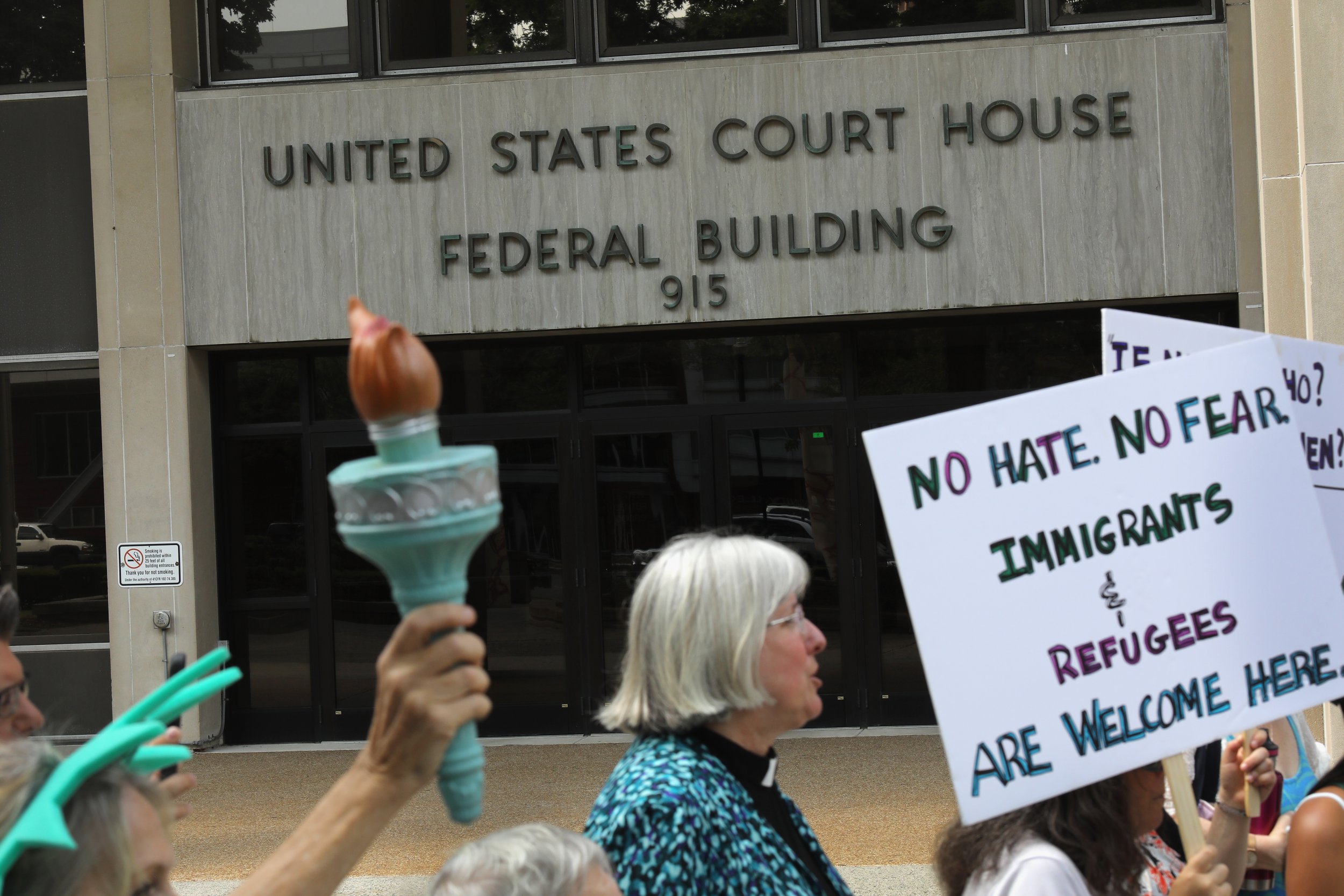 "Mass chaos" erupted at courthouses across the country on Thursday after hundreds of immigrants reportedly appeared for hearing dates issued by the Immigration and Customs Enforcement (ICE) agency only to discover that their appointments were "fake," according to CBS News.
Immigration attorneys told CBS that immigration courts were crowded with long lines of people waiting to find out where their hearings would be held. For many, the answer appeared to be nowhere, as the hearings had never been scheduled in the first place.
"It's mass chaos," Ruby Powers, a Houston-based immigration attorney, told CBS News on Thursday. "These courts are already short-staffed trying to clean up from the government shutdown's mess. It's a perfect storm."
Whereas ICE used to provide Notice to Appear documents, which essentially serve as court summonses for immigration court, with a "to be determined" dates, a recent Supreme Court ruling decided that the agency could no longer hand out notices without providing a set date.
In this case, ICE had handed out Notice to Appear documents with the January 31 date. However, an ICE official explained to Newsweek that while hearings should have been scheduled for that day, they weren't, in part due to the recent partial government shutdown.
The ICE official said that while hearings had not been set up for January 31, they were not "fake." Asserting that the date had been provided to ICE by the Executive Office for Immigration Review, the official said the Notice to Appear documents had needed to be filed by January 15 in order for them to be processed before the January 31 hearing date, but due to the government shutdown, ICE was unable to file them until the shutdown was over.
The official said that once the Notice to Appear documents were filed with EOIR, that agency would have been responsible for contacting those with immigration court hearings to provide them with any updates on their hearings.
Going forward, the ICE official said the agency would be using a digital system that will allow it to select appropriate dates, instead of relying on dates provided by EOIR.
"Due to the recent partial lapse in government appropriations, the administrative process to resolve this issue was delayed, resulting in an expected overflow of individuals with Notices to Appear listing immigration proceedings on January 31," ICE spokesperson Jennifer Elzea said in a separate statement. "All appropriate parties are working together to resolve this issue going forward."
Eileen Blessinger, a Virginia-based immigration attorney, told CBS that immigration attorneys would have known to double-check when their clients' hearings were, and that hearing dates could be checked through an 800 number. However, she said, those without legal representation likely would not have been aware of that option, meaning many would have just shown up to court on the day listed on their Notice to Appear document.
Blessinger told CBS she had spoken with one woman affected by the incorrect court dates who had left home at 3:30 a.m. and spent around $100 to make the nonexistent hearing. Not only did the hearing never happen, but the woman also learned that her case had yet to even be input into the court system.
This article has been updated with statements from the U.S. Immigration and Customs Enforcement agency.