'Mass Effect' and 'Dragon Age' Franchises Still Alive at BioWare
BioWare's Casey Hudson posted a new blog on the developer's website, updating fans on the studio and attempting to answer some big questions about the upcoming Anthem. Along the way, he confirmed two popular franchises are still alive, and some sort of development in the works.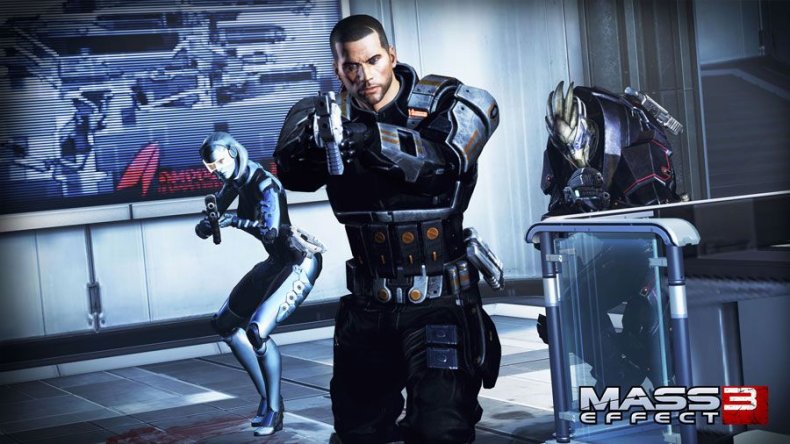 "Some of the most frequent questions we've had – which weren't fully explored in our [E3] demo – had to do with story and character," Hudson wrote in the blog post. "Specifically, 'how can there be agency of your story in a living world that you share with friends?'"
Anthem achieves this with a technique Hudson refers to as "Our World, My Story." The concept is for players to share one huge world, but have individual bases for story to play out. "In the dynamic open world, everything is experienced in real-time by all Anthem players – day/night, weather, and world-scale events that shape the ongoing narrative of the setting. This is 'our world,' which we share as a player community," he wrote. "Then when you return to Fort Tarsis, that's actually a single-player experience, and it's where you spend time developing relationships, making choices, and seeing consequences. That's the 'my story' part."
More information on this concept will be revealed at an Anthem panel held at this year's PAX West, along with answers to other common fan questions.
As for the future of Mass Effect and Dragon Age, Hudson shared some positive news. "We hear loud and clear the interest in BioWare doing more Dragon Age and Mass Effect, so rest assured that we have some teams hidden away working on some secret stuff that I think you'll really like," Hudson said. "We're just not ready to talk about any of it for a little while … "
If it means a return to form for the Mass Effect franchise, take all the time you (and BioWare) need Mr. Hudson.
So what do you think? Are you interested in learning more about the Our World, My Story concept in Anthem ? Are you more excited to know there's still hope for Mass Effect and Dragon Age games? Let us know your thoughts in the comments section below.