Lone Survivor of Family Mass Murder Says Brother Shot Parents and Siblings
A 15-year-old boy who survived the mass murder of his family inside their Indianapolis home last weekend believes his own brother was the killer.
Xavier Childs was shot alongside his parents and siblings in the early hours of Sunday morning on January 24 in the family home in the northeast of the city.
The teenager managed to escape the massacre but his parents Raymond and Kezzie Childs, both 42, brother Elijah, 18, sister Rita, 13, and Elijah's pregnant girlfriend Kiara Hawkins, 19, were all killed inside the Adams Street house.
As the only lone survivor of the shootings, Xavier Childs is currently recovering from his injuries in hospital and told police his 17-year-old brother shot the family, according to 13News.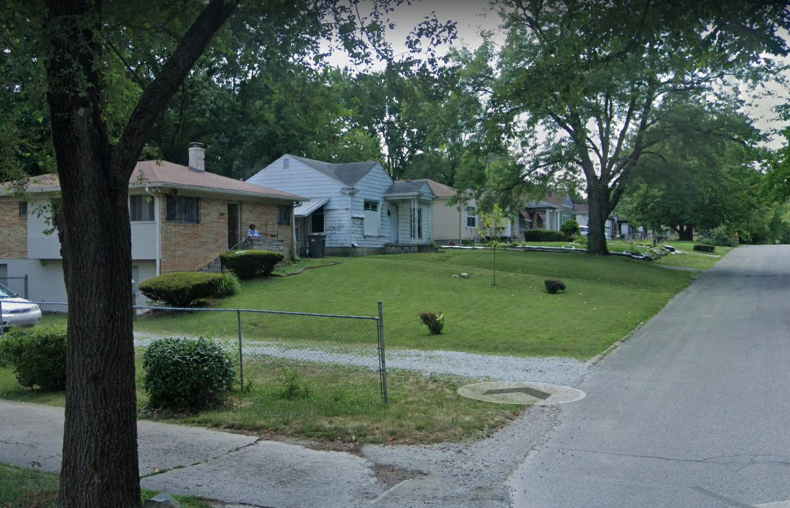 On Monday, January 25, the Indianapolis Metropolitan Police Department Homicide detectives said they had identified and arrested a suspect in the murders but did not release a name.
"The suspect's name and photo are not being released at this time since the suspect is a juvenile. Detectives do not believe any additional persons were involved," Indianapolis police said in a statement.
According to an IMPD report as seen by the Indianapolis Star, the suspect is 17 years old.
The teenager is alleged to have become upset during an argument after his parents refused to allow him to leave home, according to sources who spoke with 13News.
After an argument, the accused teenager reportedly used an assault-style rifle to fatally shoot everyone in the house except for Xavier.
"This does not appear to be a random act," IMPD Sergeant Shane Foley told reporters on Sunday afternoon.
The teenage suspect is expected to be identified once formal murder charges have been issued by the Marion County prosecutor, which is likely to happen by the end of the week.
"While removing the alleged perpetrator of yesterday's mass murder from our neighborhoods does not bring back the lives senselessly lost, hopefully, it will bring us one step closer to healing as a community," IMPD Chief Randal Taylor said.
Indianapolis Mayor Joe Hogsett called the Adams Street killings the largest mass casualty shooting the city has seen in more than a decade.
He said that he has called the U.S. Attorney's office and FBI to assist with the investigation.
"I want those responsible to know that the full might of local state and federal law enforcement is coming for them as I speak," Hogsett said during a press conference. "Coming for them today, coming for them tonight coming for them tomorrow...coming for them as long as it takes."
Extended members of the Childs family have set up a GoFundMe account to help with funeral expenses.
"Our hearts are heavy as we grieve the loss of our loved ones who were murdered on Sunday, January 24, 2021 in Indianapolis, Indiana," fundraiser organizer Cathy Jones wrote. "We are asking the community for help with raising funds to help put our loved ones to rest. Any support will help us give our loved ones proper burials. We thank you so much for your thoughts and prayers during this difficult time."
Gun violence throughout the city has been a primary concern for lawmakers in recent years. Last year saw 215 victims of criminal homicides alone—the most recorded in a single year in Indianapolis—according to an IndyStar analysis of Indianapolis Metropolitan Police Department data.
"For a decade now, the city of Indianapolis has engaged in a community conversation of how we should best address the deadly confluence of guns, substance abuse and poverty that has seen our city's homicide rate rise to historic highs," Mayor Hogsett said.
"These six deaths are just as important as the six we had last week," Rick Snyder, president of the Indianapolis Fraternal Order of Police, said. "The problem is we have record levels of violence that continue to surge, it's going unabated."
Newsweek has contacted the Indianapolis Metropolitan Police Department for comment.