Mass Protests Planned in 30 Cities Over 'Inhumane' Separation of Families at Border
Thousands of people across 30 different cities are expected to participate in protests Friday against the Trump administration's "zero tolerance" policy on families caught illegally entering into the U.S.
Launched by a coalition of immigrant rights groups, including the American Civil Liberties Union, We Belong Together and the National Domestic Workers Alliance, the Families Belong Together Day of Action was organized in response to the Trump administration's "inhumane" decision to start separating families caught crossing the border, a break with a longtime immigration policy of allowing families to stay together while their cases are processed.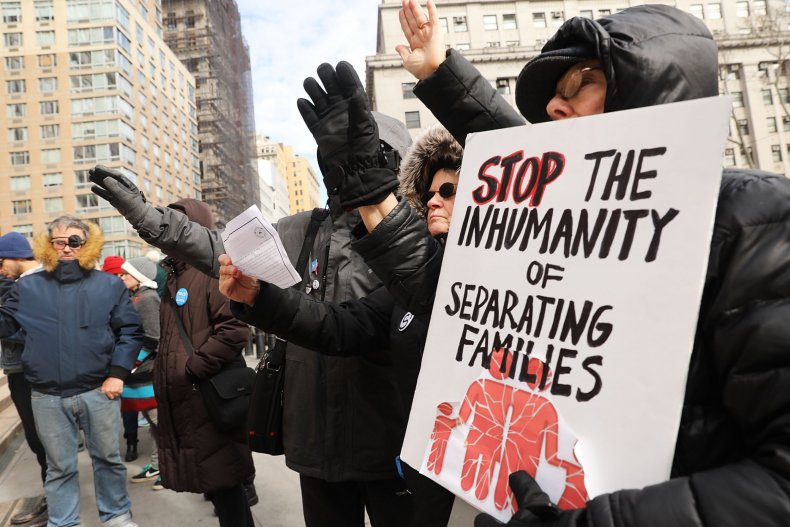 One of Friday's protests is planned to take place outside the Department of Justice to demand Attorney General Jeff Sessions rescind the policy, organizers said in a press release.
Sessions earlier in May announced the new rule, which sees parents who arrive in the U.S. illegally with their children sent to federal jail, while their young ones are kept in Department of Health and Human Services (HHS) shelters, warning: "If you are smuggling a child, then we will prosecute you and that child will be separated from you as required by law."
"If you don't like that," Sessions said, speaking at the Association of State Criminal Investigative Agencies' 2018 spring conference, "then don't smuggle children over our border."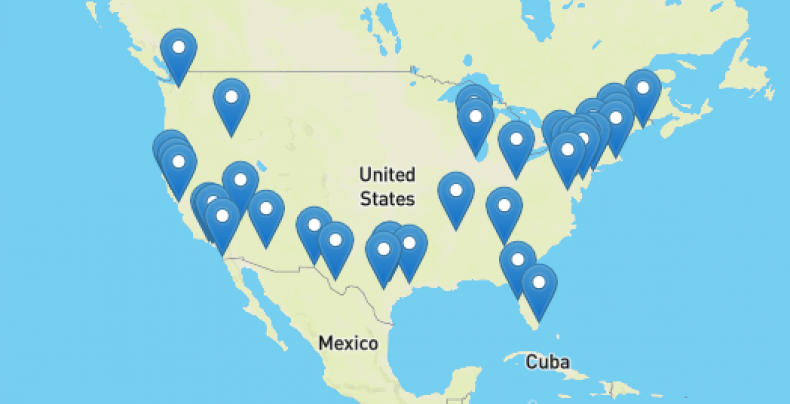 Protests are also being planned in at least 29 other cities, including in California, Florida, Idaho, Illinois and New York, We Belong Together said in a press release. Another protest is being organized in Barcelona, Spain.
A petition set up by protest organizers demanding that the Trump administration "stop separating immigrant children from their families IMMEDIATELY" has reached at least 24,339 signatures.
Referring to a recent report by the ACLU alleging abuse against immigrant children by U.S. Customs and Border Protection (CBP) agents, organizers said: "Trump's Immigration and Customs Enforcement (ICE) and Customs and Border Protection (CBP) agents have torn babies from their mothers, run over, punched, and sexually abused children, and Health and Human Services has lost track of nearly 1,500 children and youth in their custody," adding: "They are unfit to be in charge of children."
"What they are doing to children of immigrant families in our country is a crisis of massive proportions, only comparable to what happens during wars, violent conflicts or horrible dictatorships," they said.
Protest organizers are also calling for justice for Claudia Gómez González, a young undocumented woman fatally shot by a Border Patrol agent last week, as well as for Congress to defund Immigration and Customs Enforcement (ICE) and Border Patrol.
On Saturday, Trump tweeted that people should "put pressure on the Democrats to end the horrible law that separates children from their parents once they must cross the border into the U.S." despite his administration having backed the policy and there being no such law.
Democratic Senator Elizabeth Warren hit back on the U.S. leader's claims, saying on ABC's The View: "This is an administrative policy that is separating these families, a Trump administration policy, and if Donald Trump wants to change it and let families stay together, he can change it."
"But the fact that these families are being separated at the border, the fact that children are being torn out of the arms of their mothers, is on Donald Trump's head and nobody else's," she said. Her comments were met with applause.
Warren suggested that the fact that the administration was able to make such a policy without it going through Congress highlighted the need for "comprehensive immigration reform," calling for "systemic change."