There's a Mass Shooting Almost Every Day in the U.S.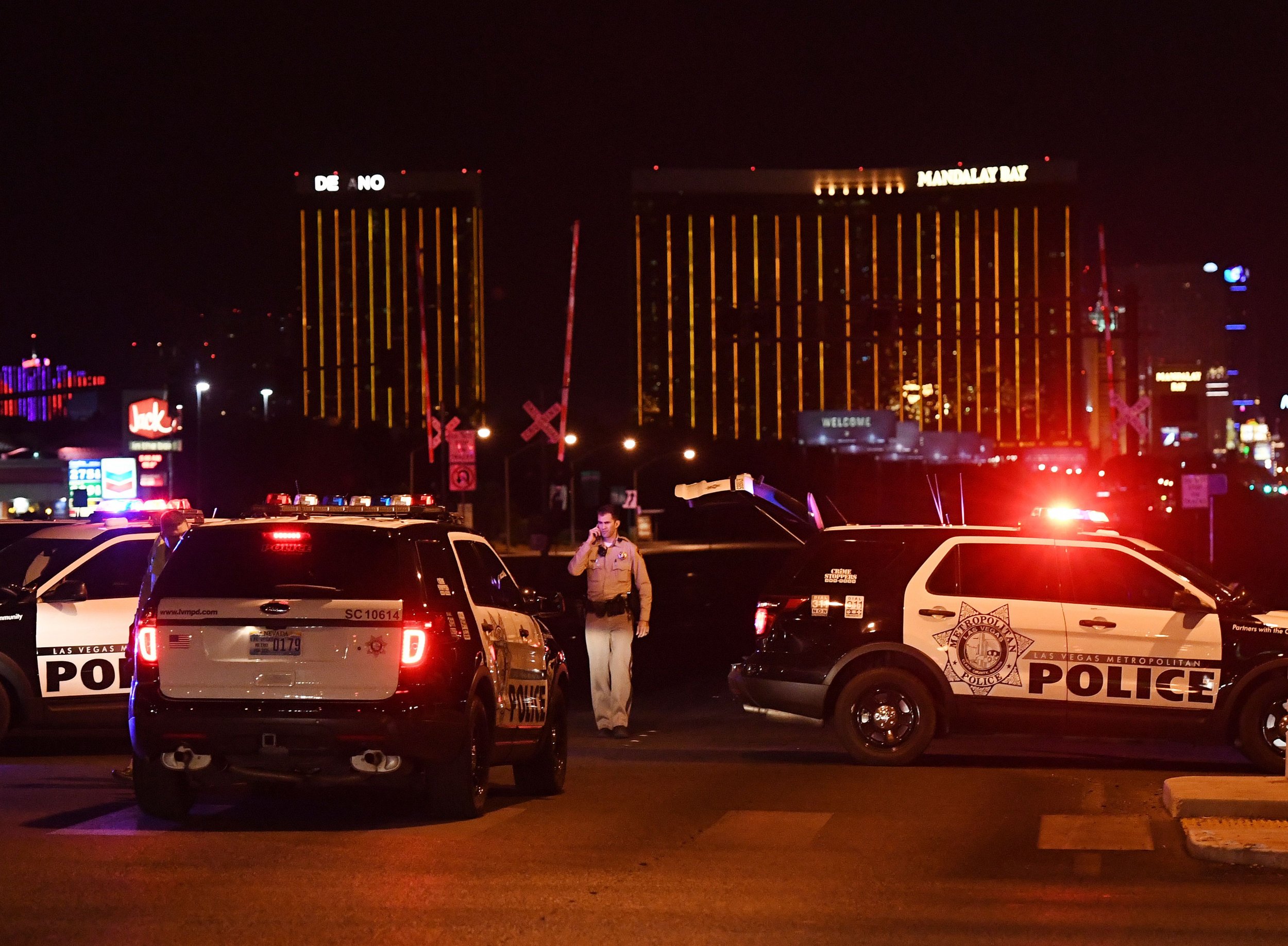 The horrifying events in Las Vegas on Sunday night mark the 273rd mass shooting in the U.S. in the 275 days that have passed so far in 2017, according to Gun Violence Archive.
Mass shootings are a near daily occurrence in America, but what happened in Las Vegas stands out: It was the deadliest such incident in U.S. history, with more than 50 killed and 200 injured.
Including that massacre, the four deadliest U.S. mass shootings have occurred over the past 10 years. A mass shooting is defined by Gun Violence Archive as any incident in which "four or more [are] shot and/or killed in a single event, at the same general time and location not including the shooter."
There have been more than 11,600 deaths linked to gun violence so far in 2017, which is roughly equivalent to nearly four 9/11 attacks in terms of the total number killed on September 11, 2001. Comparatively, more than 15,000 were killed by gun violence in 2016, and there were 383 mass shootings.
Gun violence is a staple of American life. The U.S. ranks No. 1 in the world in terms of firearms per capita—with 88.8 guns per 100 people—and it has the highest homicide-by-firearm rate in the developed world. The problem is so endemic that gun violence is now the third leading cause of death for children in the U.S. An average of 1,297 children die annually from gun-related injuries, according to a June 2017 study published in the journal Pediatrics.
Guns are linked to roughly 33,000 deaths in the U.S. per year, according to the Centers for Disease Control and Prevention; about two-thirds of them are suicides.
According to Pew Research Center, a majority of Americans (across partisan lines) support gun policy proposals such as barring people with mental illnesses from buying guns; prohibiting gun purchases by people on federal no-fly or watch lists; and background checks for private gun sales and sales at gun shows. But given that both the White House and Congress are controlled by Republicans with close ties to the powerful gun lobby, it seems unlikely that any new gun control legislation will be passed in the near future.