Seven Shot Dead In California Marijuana Factory Massacre
Police are hunting for the gunmen behind a mass shooting at an illegal marijuana factory in California which left seven people dead.
The FBI has been called in to hunt for "multiple suspects" who struck at the sprawling property in Aguanga, in the Anza Valley, east of Temecula, on Monday morning.
Riverside County Sheriff, Chad Bianco, said officers had been called to reports of an assault with a deadly weapon and upon arrival quickly located the victims.
He said one woman was still alive when deputies arrived at the isolated property and although she was taken to hospital, she later died from her injuries.
At a press conference, Sheriff Bianco said there were around 20 other people on the site when officers arrived.
He said: "We were called to the property to investigate reports of an assault with a deadly weapon and found the victims in or around one of the dwellings.
He said: "This residence was an obvious large scale illegal marijuana cultivation processing center, if you will.
"Obviously this is an ongoing investigation.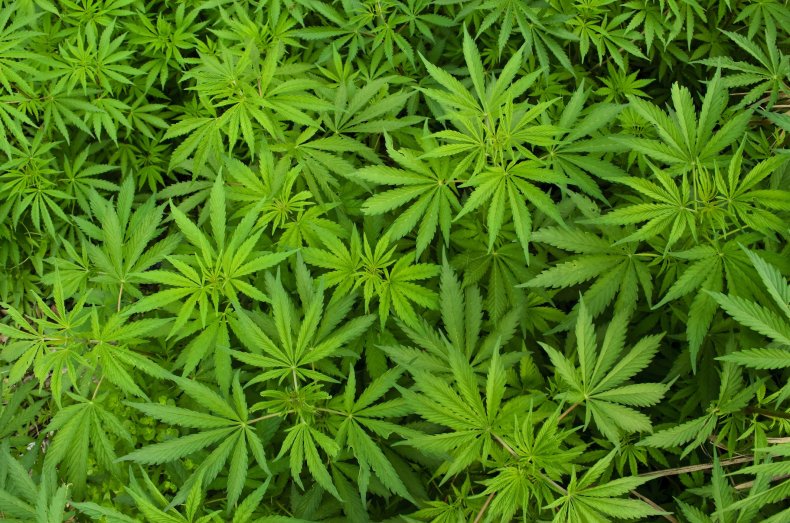 "We believe at this time that there were multiple suspects."
He said a search of the buildings on the complex quickly established that they were dealing with a massive operation and officers located a huge stash of drugs.
"This is not a small operation but a major organized crime type operation," he said.
"It was a very large, illegal marijuana grow and there are multiple makeshift buildings.
"We located more than 1,000 lbs of processed marijuana valued between $1 million and $5 million dollars.
"They had a nursery type for growing the plants, a place to dry the plants and places to process the plants."
He said the motive for the attack was unclear but it bore the hallmarks of a planned operation.
The area has been the focus of previous police attention in a bid to crack down on illegal marijuana factories.
Bianco said marijuana was not a victimless crime and he was determined to do all that he could to fight the scourge.
He said: "Can you imagine if this had happened in a populated city where children were next door?"
He revealed that in 2020 alone there had been eight incidents resulting in homicides at illegal cannabis cultivation sites within the sheriff's jurisdiction and further action was essential.
Mr Bianco added: "That's why we are enforcing warrants at illegal marijuana grows and are not going to slow down."