Mass Shooting at Children's Party Leaves Baby Among 3 Dead and 8 Injured
Gunmen have opened fire at a children's party, leaving a one-year-old baby and two adults dead, as well as eight others injured.
Two children, aged 2 and 9, were among those rushed to hospital following the shooting in the Guasmo district, south of Guayaquil, in Ecuador on Sunday.
The condition of the children and the other victims of the shooting are unknown at this time.
According to local reports, the incident took place at about 6 p.m. A yellow taxi pulled up outside a house where a children's party was taking place.
The gunmen then opened fire on the house before leaving the scene.
Medics and police were scrambled to help and the injured were taken to a nearby hospital.
The motive behind the attack is unknown and police are investigating.
Guayaquil, the country's largest city, hit the headlines in March, having been the most affected by the COVID-19 pandemic.
At the time, Newsweek reported how the mayor, Cynthia Viteri, had gone to extraordinary lengths to stop planes from arriving in a bid to curb coronavirus.
Viteri ordered municipal workers, including police, to make their way onto the runway of José Joaquín de Olmedo International Airport in Guayaquil so their vehicles could stop planes from KLM and Iberia landing.
In footage filmed by helicopter and shared on social media, the workers can be seen standing next to their municipal vehicles parked on either side of the runway, forcing the planes to divert to the country's capital, Quito.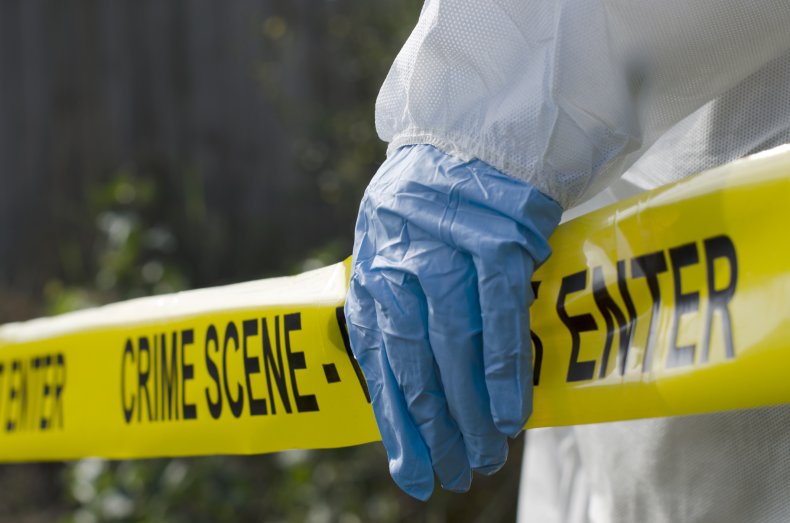 Viteri, who ran for president in 2017, said that restrictions on entry and exit to the city, sanctioned by the government, had justified her actions.
Speaking to local media at the time and referring to the Iberia plane, which had no passengers, she said: "There were no fewer than 11 crew members arriving from Madrid, who were going to stay in a hotel in Guayaquil until they could take off on Friday. How is it possible that the plane was going to be allowed to land today so that they could stay in the city with the highest number of coronavirus cases?"
In March, she described it as a "criminal" move, especially considering that the first case in the South American country had originated from Spain/
She also criticized the government for allowing 200 foreigners from other provinces of Ecuador to come to her city for repatriation, saying it was "exposing our airport staff," and "exposing the city of Guayaquil" to the virus.