Why Are U.S. Mass Shootings Getting Deadlier?
Another day, another mass shooting in the United States.
A lone gunman entered a Baptist church in Sutherland Springs, Texas, and opened fire with a Ruger assault rifle on Sunday morning. The result: 26 people dead—including children as young as 5 years old—and at least 20 more wounded in what is thought to be the fifth-deadliest mass shooting in modern U.S. history.
Many details about the shooting are yet to emerge. The shooter's identity has been reported as Devin Patrick Kelley, a former member of the Air Force who was dishonorably discharged in 2012, but the motive for the shooting remains unclear. The suspected shooter was found dead in his vehicle after the incident, but it's not clear if he killed himself or died as a result of shots fired by a local citizen during the attack.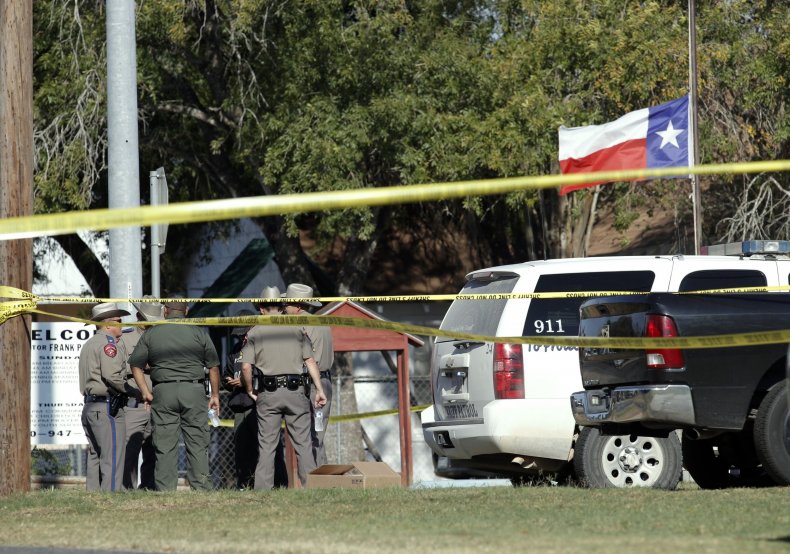 What is clear is that mass shootings in the United States are getting deadlier. Sunday's shooting was the deadliest in Texas history and happened a little more than a month after the country's worst-ever mass shooting, in Las Vegas, when Stephen Paddock killed 58 people and injured more than 500 after opening fire on a music festival from the 32nd floor of the Mandalay Bay hotel. Taken in conjunction with the June 2016 massacre at the Orlando nightclub Pulse, in which gunman Omar Mateen killed 49 people, three of the five biggest mass shootings in U.S. history have taken place in the past two years.
So why are mass shootings getting deadlier?
Such incidents often provoke outrage among advocates of stricter gun control laws in the United States. In the wake of Sunday's massacre, the hashtag #GunControlNow was trending on Twitter as many called for tighter restrictions on the purchase and ownership of guns.
America has long been known for its affinity with guns. Estimates of the number of guns in the United States range from 270 million to 310 million, and the right to bear arms is constitutionally protected under the Second Amendment. It's been shown that states with more liberal gun laws have higher gun murder rates. A 2013 study published in the American Journal of Public Health found that for every 1 percent increase in gun ownership levels in a state, there was a corresponding 0.9 percent increase in the firearm homicide rate.
Read more: Hours after mass shooting, Texas attorney general says more guns in church are the answer
But according to some researchers, strengthening gun laws is not necessarily a panacea for mass shootings in the United States. Grant Duwe, a renowned expert on mass murder and the research director for the Minnesota Department of Corrections, wrote in Politico that "studies examining bans on large-capacity magazines and right-to-carry concealed firearms laws have found they would have little or no effect on mass public shootings."
Another factor that may help explain the increased deadliness of U.S. mass shootings is the copycat effect. A 2015 study in PLOS ONE found evidence that school shootings and mass killings could spread "contagiously" and that one such event increased the chances of a copycat shooting taking place in the next 13 days. The phenomenon is exacerbated by modern media coverage of mass shootings, according to the researchers: Incidents such as the Sutherland Springs shooting resulted in wall-to-wall breaking news coverage (as well as extremist conspiracy theories) that can act as a spark for would-be copycats.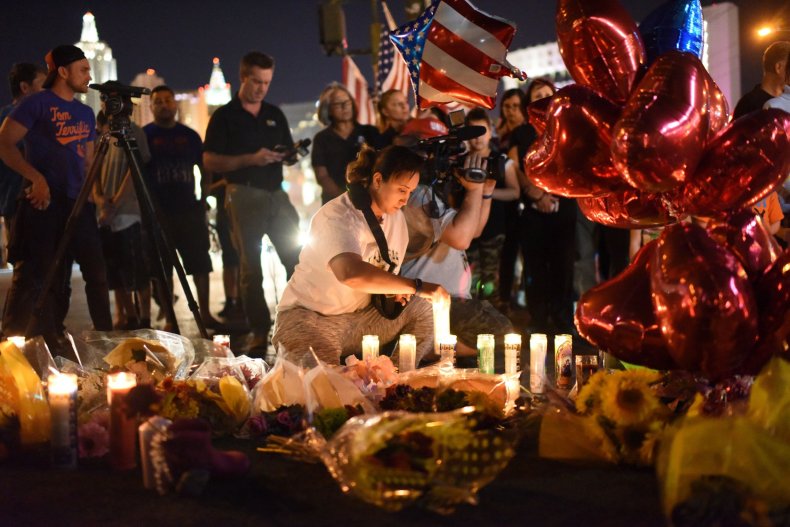 While mass shootings may have become more deadly, some researchers dispute that they are becoming more common. Duwe defines a mass public shooting as a shooting where four of more people are killed with a firearm within a 24-hour period in a public location, and without any other criminal activity taking place—so gangland turf wars or robberies gone wrong are excluded. By this definition, Duwe says that around 140 mass public shootings have taken place since 1976—or just over three per year—and that the incidence of mass public shootings since the mid-2000s has been similar to rates in the late 1980s and early 1990s. What has increased, Duwe says, is the number of people killed per mass shooting: Since 2012, mass shootings have generally resulted in an average of 20 people being shot, whereas before 2012, the average never exceeded 20.
But according to other sources which have a broader definition of what constitutes a mass shooting, the events are becoming much more common. The Gun Violence Archive—which defines a mass shooting purely on the basis of the number of people shot; four or more, not including the shooter—has already recorded 307 mass shooting incidents in 2017, or nearly one per day.
The shooting in Texas is likely to spark another round of debates between gun control advocates calling for tougher laws and those in favor of gun ownership—including President Donald Trump—finding alternative explanations for the causes of such violence. But rather than engaging in political point-scoring, researchers say that more studies are needed to clarify why the death toll from America's mass shootings keeps rising.